[ad_1]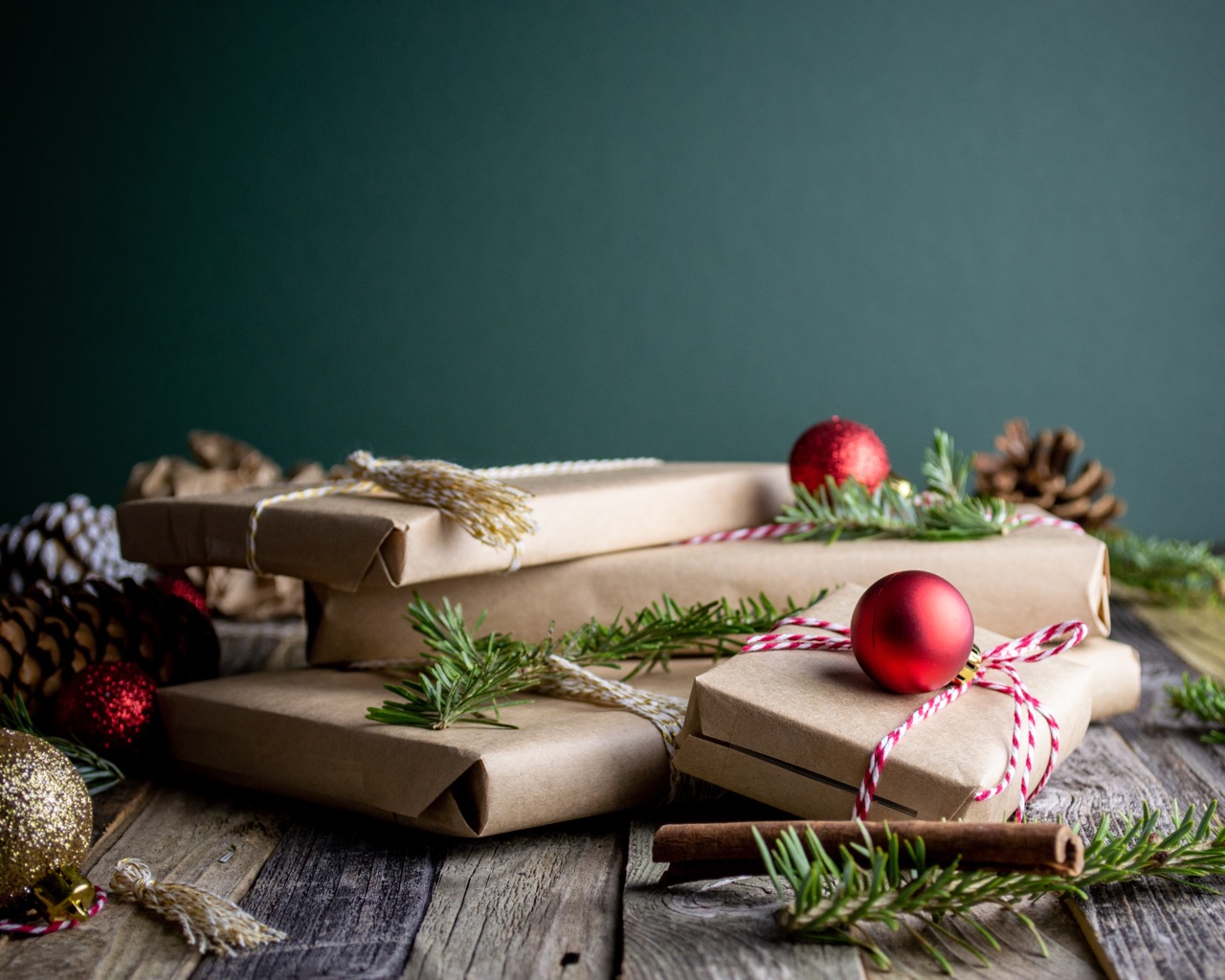 Photo by Mel Poole
We're in that time of the year when everything feels magical, people decorate their homes, entire cities get that holiday glow and lights are twinkling everywhere. It's also the time when we start thinking about gifts for our loved ones. We've put together a list of 14 items that are guaranteed to make your loved ones smile.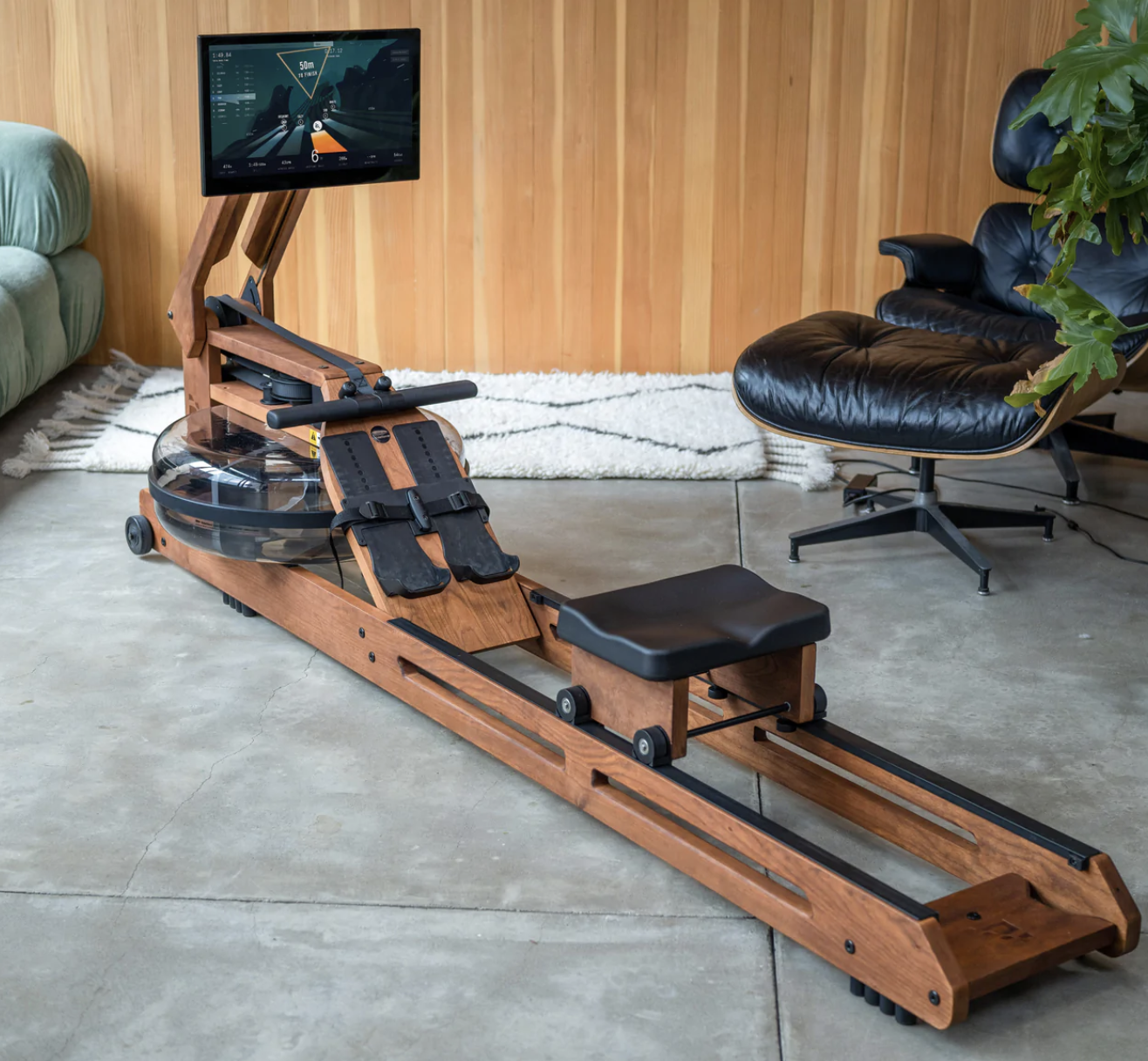 Photo by Ergatta
Keep in shape or get into a fantastic shape with the Ergatta  rower, an elegantly handcrafted rower made from beautiful cherrywood, is designed to look more like furniture that easily blends in with any modern lifestyle, than fitness equipment. Water resistance adjusts based on the input, which means more effort meets more resistance, just like paddling in the water. What's even more interesting about the Ergatta rower is that the workouts are designed to be gamelike so you never have to wonder what to do in your next session. It features a sequence of interactive games, video tutorials, beginner workouts to introduce you to rowing followed by comprehensive technique tutorials, common mistakes to avoid, as well as tips and tricks on how to improve your rowing game.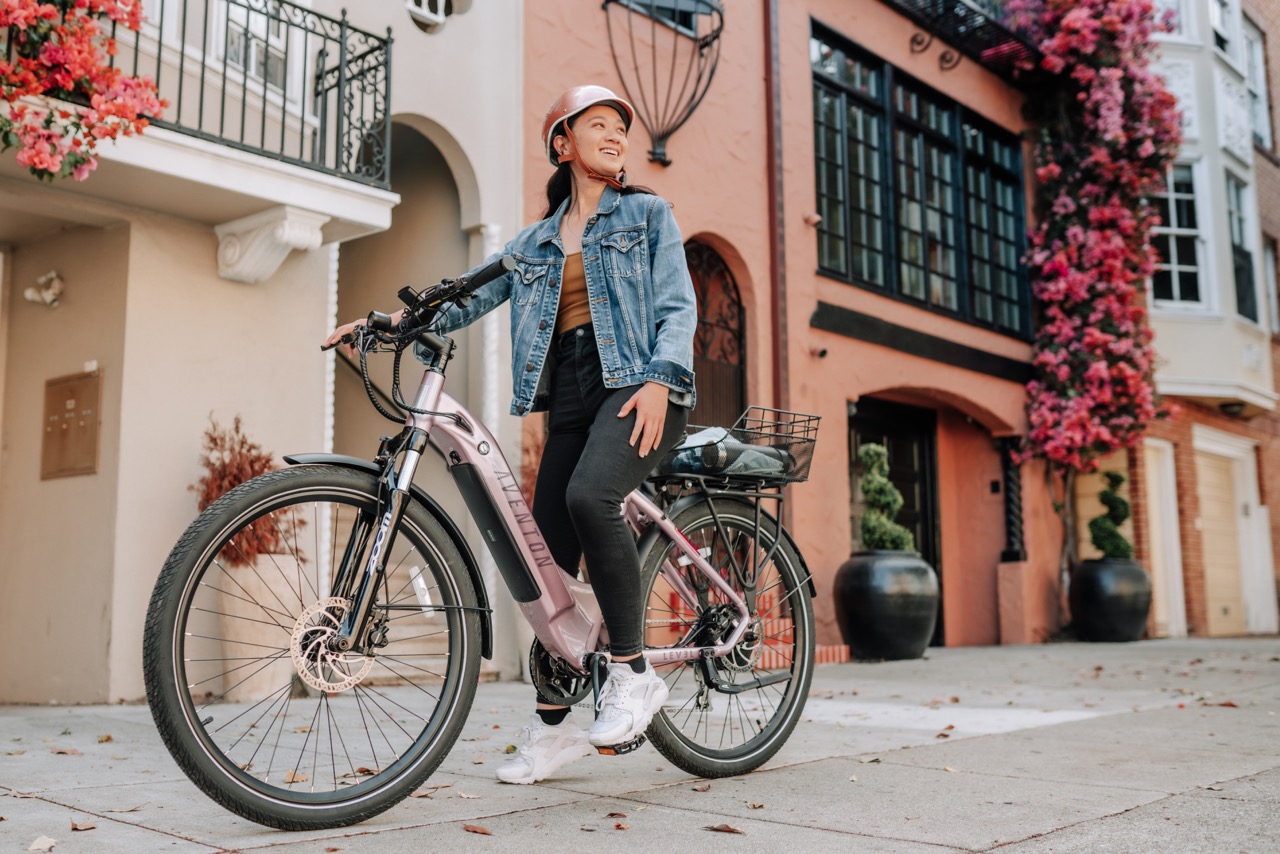 Photo by Aventon
Change your commuting game or take the adventure outside with one of the new Aventon E-Bikes. The Level.2 is arguably a commuter's dream that could replace a car for running errands and commuting to work or school. It has been specifically engineered for riders who want to escape their cars but still want to keep up with traffic, while at the same time getting a bit of exercise on the way. It's built with geometry and convenience features for urban riders and features a fully integrated battery, 4 integrated lights, and a front suspension fork provides ultimate comfort and safety no matter the terrain or time of day. It also comes with preinstalled fenders and a rear rack that allows you to take anything on the road.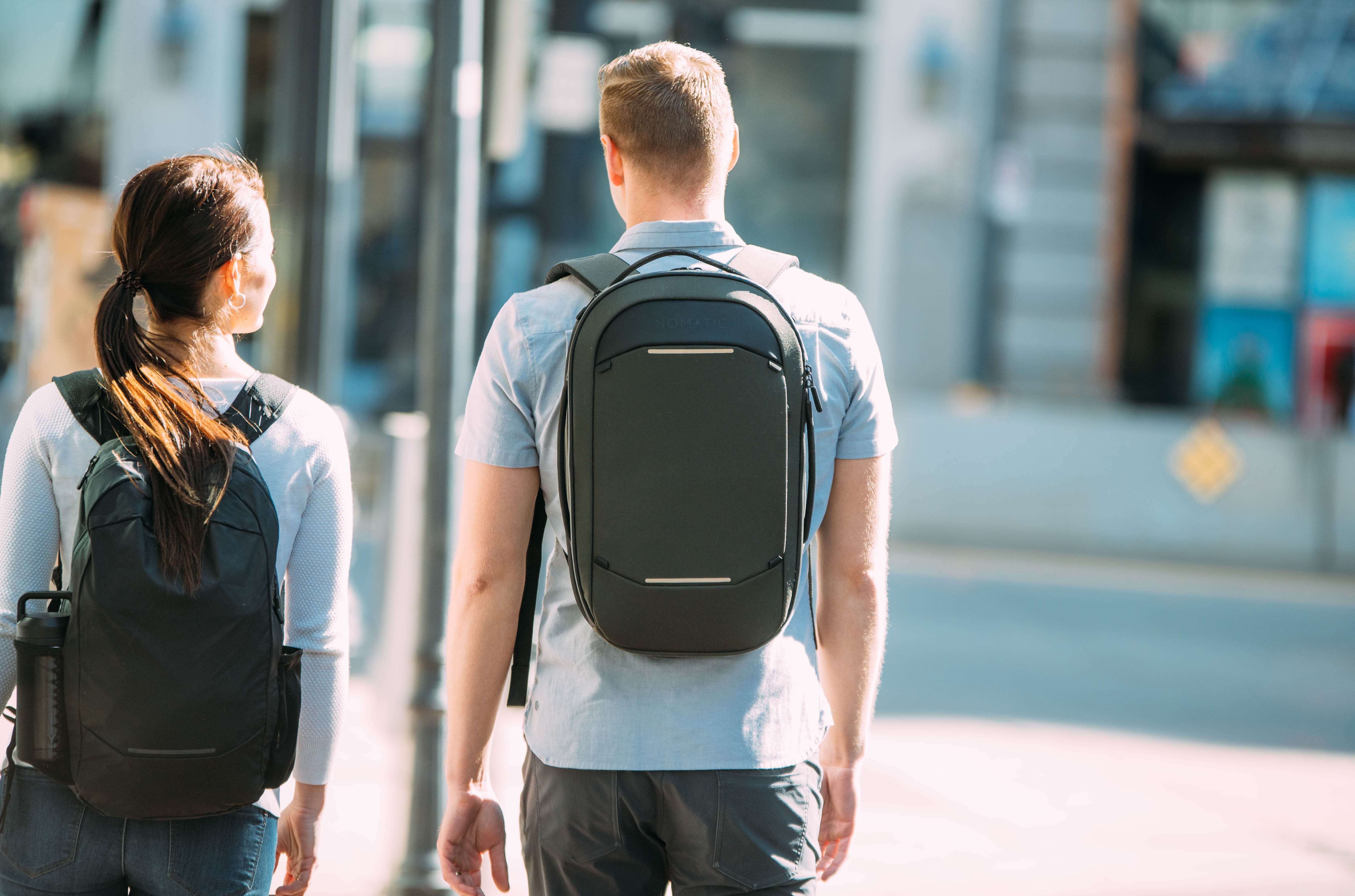 Photo by Nomatic
Take things on the go with the Nomatic Navigator Pack. The ultimate backpack for every day function and short adventures, the Nomatic is up for anything. It's durable and water resistant for those moments when you just get caught in the elements. It has a separate storage for laptops and tablets, tamper resistant zippers, and can easily expand from 15L to 21L to allow for life's needs.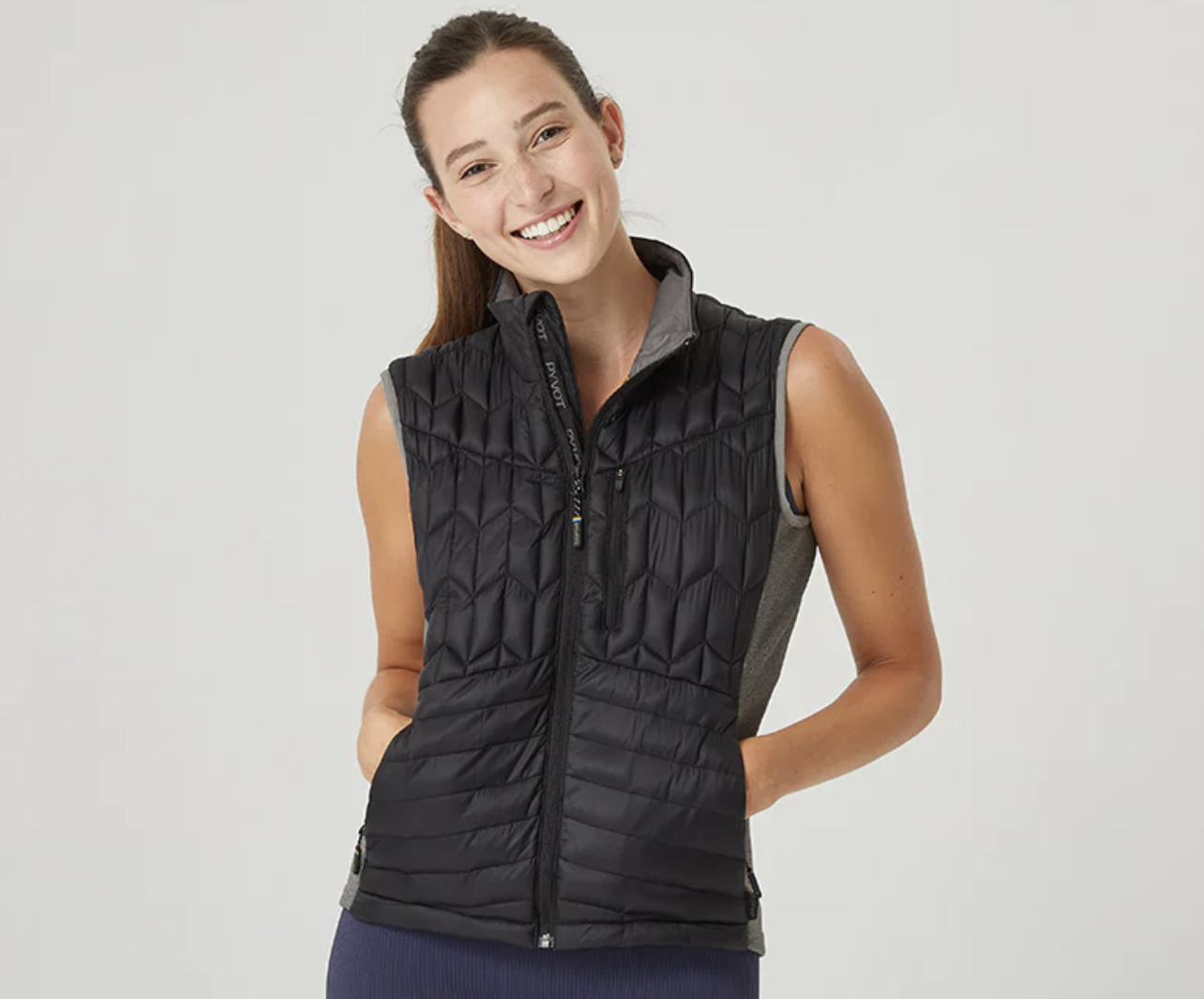 Photo by Pyvot
Stay warm and cozy with the Pyvot Spark Vest. Weighted blankets have been the hype for a while now and their calming benefits are well known. Pyvot takes the next step in that realm by bringing forward a weighted vest that's designed to fit close to your body and literally feels like a warm and gentle hug. It's ideal for activities such as jogging, yoga, power walking and it's weight balanced to amplify any type of activity. Plus it gently encourages you to tighten your core, maintain good posture and ground your physical presence.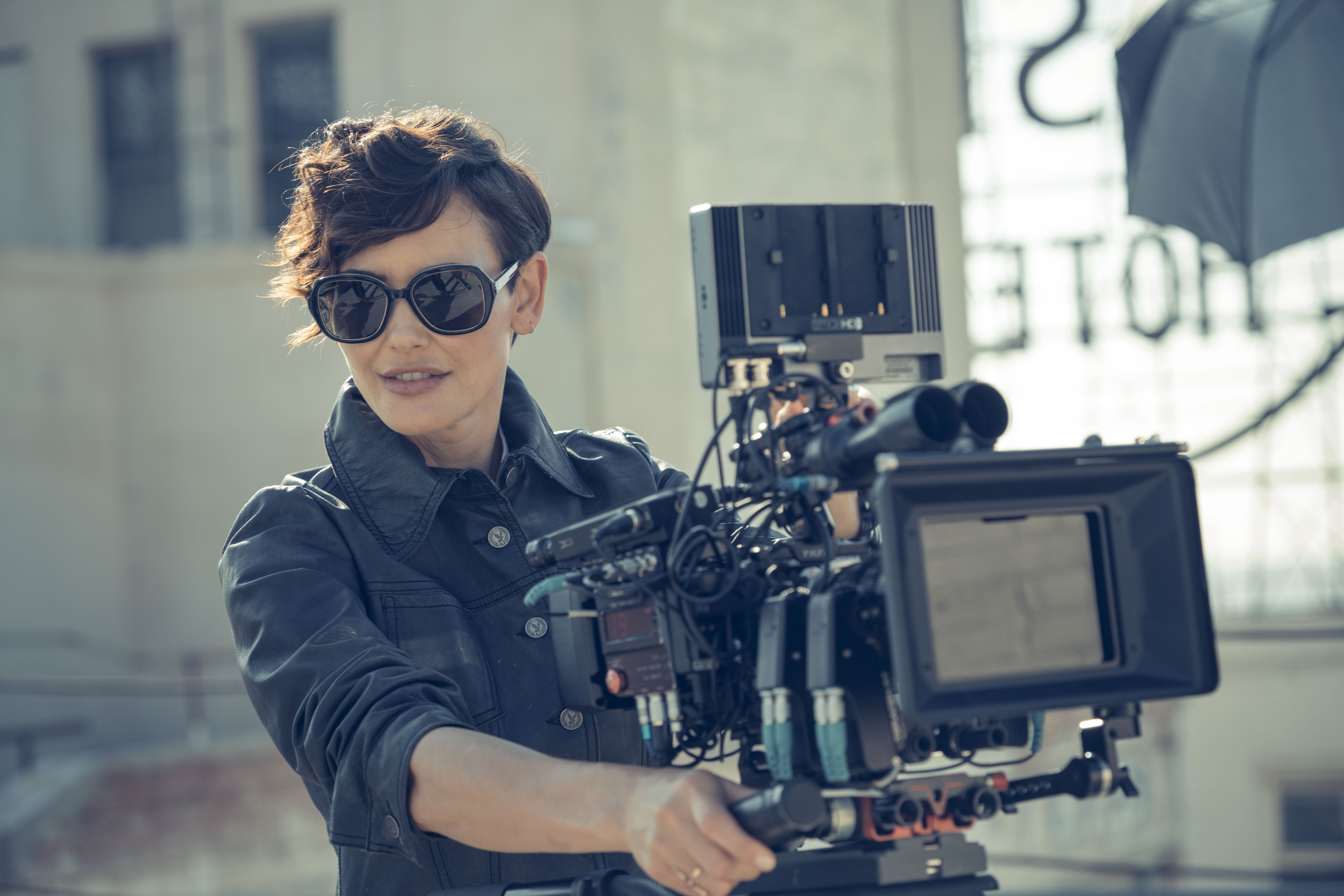 Photo by Serengeti
Upgrade her sun protection with the Serengeti Hayworth sunglasses. These stylish women's sunglasses are handcrafted with eco-friendly acetate for a look that's as fashionable as it is environmentally conscious. Hayworth glam sunglasses feature Serengeti mineral lenses, a metal eye-rim, chamfered edges and 5 barrel hinges. As the pioneer of Photochromic technology, Serengeti leads the industry in creating lenses that adapt to any light condition in any setting. Serengeti Photochromic lenses are activated by the amount of UV radiation in the atmosphere and engineered to transition from light to dark, gradually. In bright conditions, UV radiation is more intense. The lens molecules expand in size, darkening the lenses. Less light can then pass through. In darker conditions, UV radiation is less intense. The molecules shrink and separate, lightening the lenses. More light can pass through.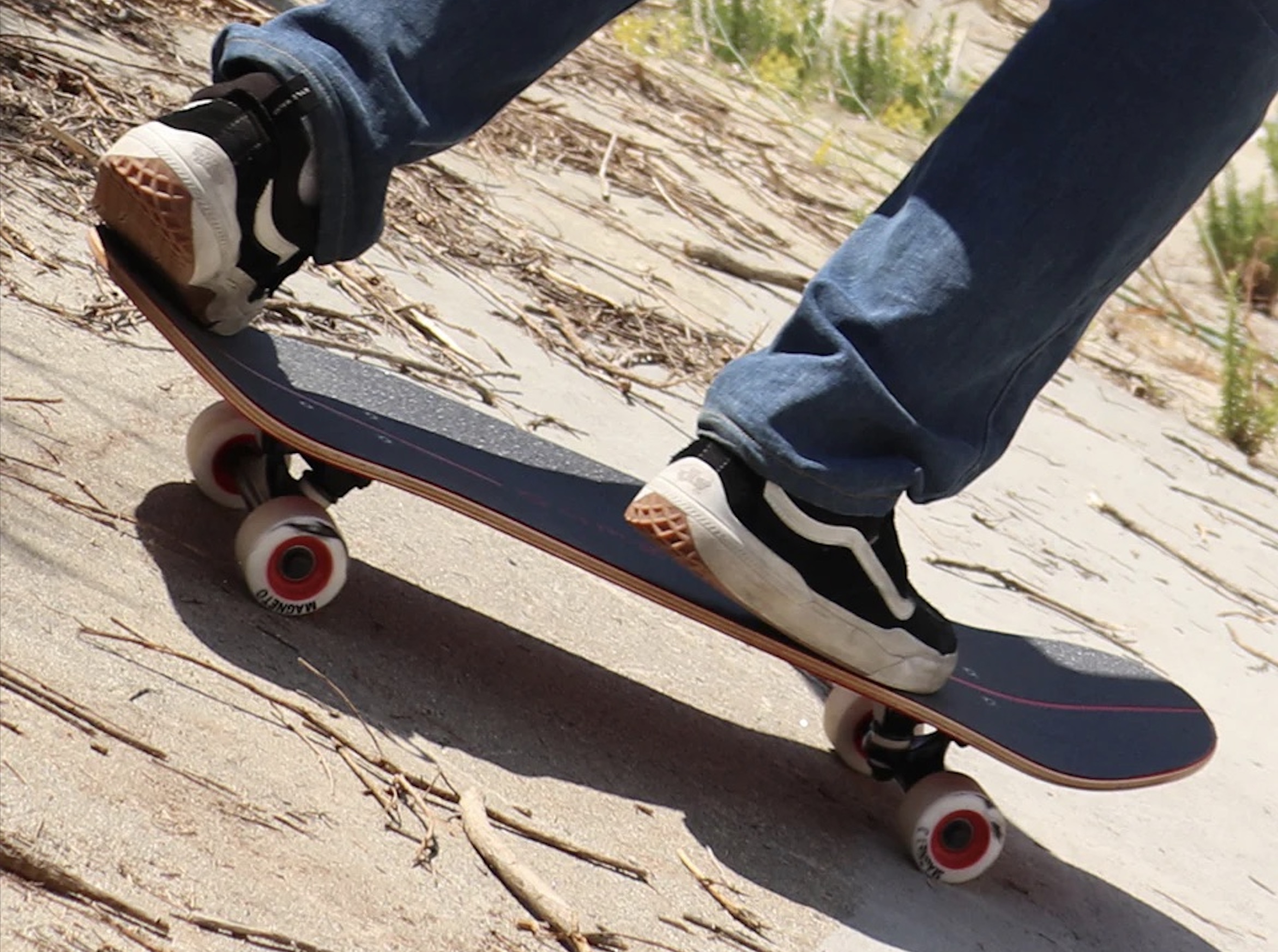 Photo by Magneto
Learn a new skill or hone an existing one with the Magneto SUV (Skate Utility Vehicle) skateboard. These boards are designed for a little bit of everything. Park, transition, street, pump track, bowls, and even a hint of downhill. You can even use it as a cruiser to skate your favorite spots. The deck is a little wider than regular boards for a comfortable ride while skating almost anywhere you can dream of. The soft wheels provide a responsive ride and the ability to cruise over rough terrain with relative ease.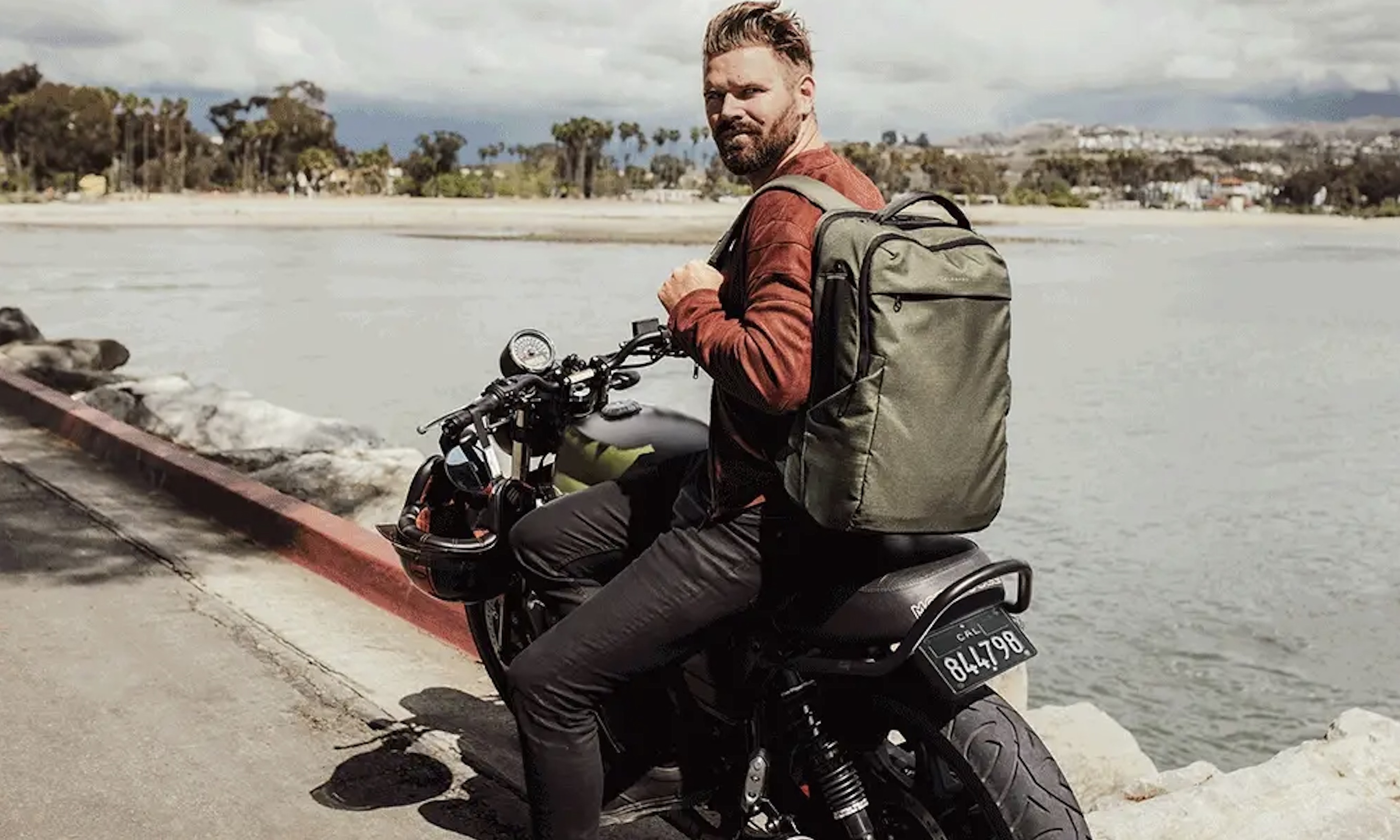 Photo by Solgaard
Travel in style with the Solgaard Lifepack Endeavor, which features its own closet to help you organize everything. It's the perfect backpack for travel as it's made out of durable Shore-Tex™ fabric, has drop-proof 16′ laptop storage, and a removable closet that you can just take out and hang it in a dresser for easy access. It also features 4 secret pockets for those important things you want to keep extra safe, a pocket for sunglasses, water resistant bottom and a strap that allows you to easily place it on top of your carry-on without any fears of it falling. For those over packers, it can expand from 27L to 35L to fit anything you can think of.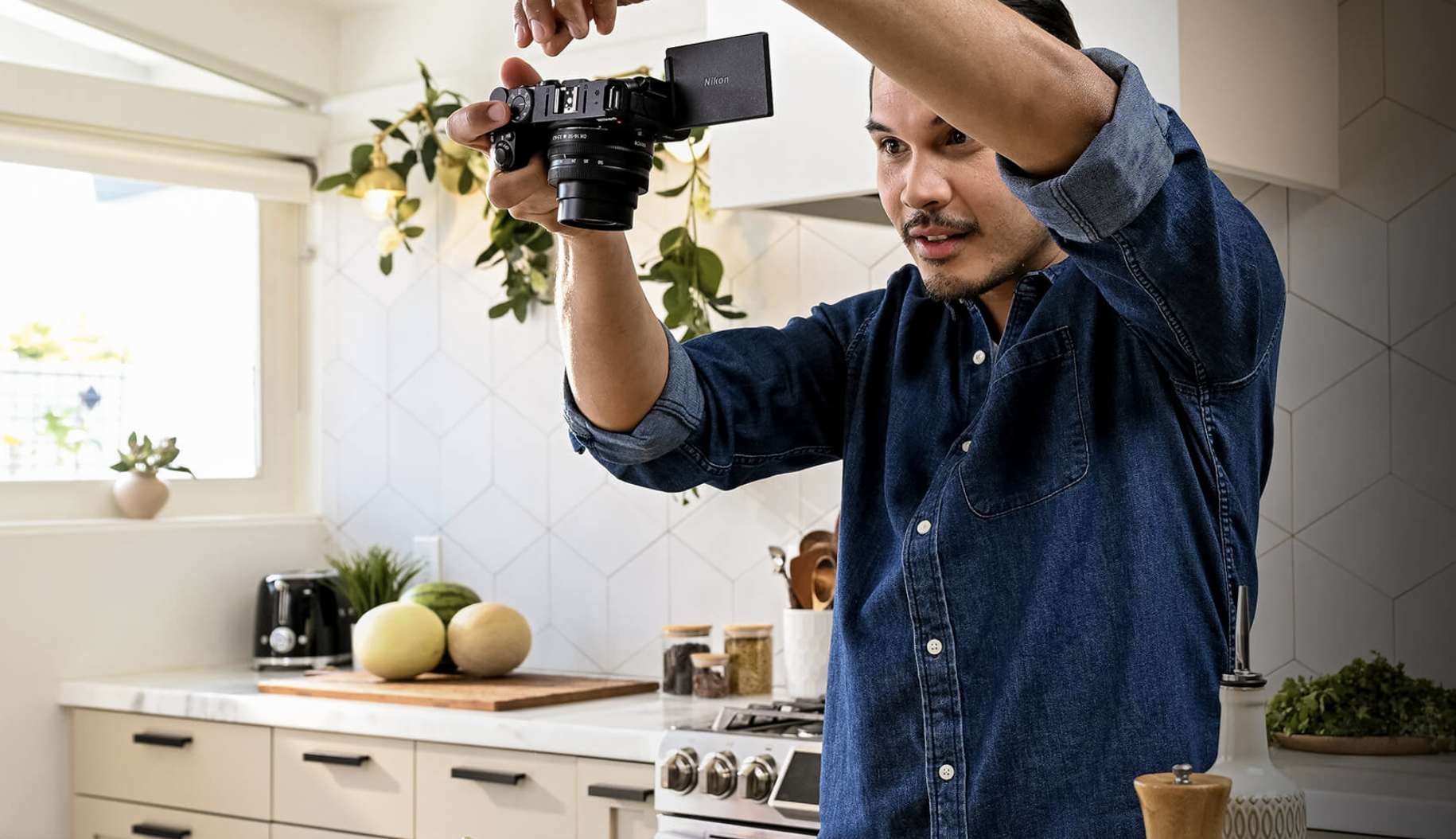 Photo by Nikon
Document all your adventures with the Nikon Z30 Mirrorless camera. This camera was truly built for your inner creator. It's packed with all the features you can think of: crisp, clean 4K video that will help you stand out, a  flip-out touchscreen to keep you in front of the camera, fast, reliable autofocus, crystal clear audio, creative in-camera filters and convenient controls. All fits together in a compact, lightweight package that will inspire you to document every single adventure whether it's your latest culinary creation or climbing on top of Kilimanjaro.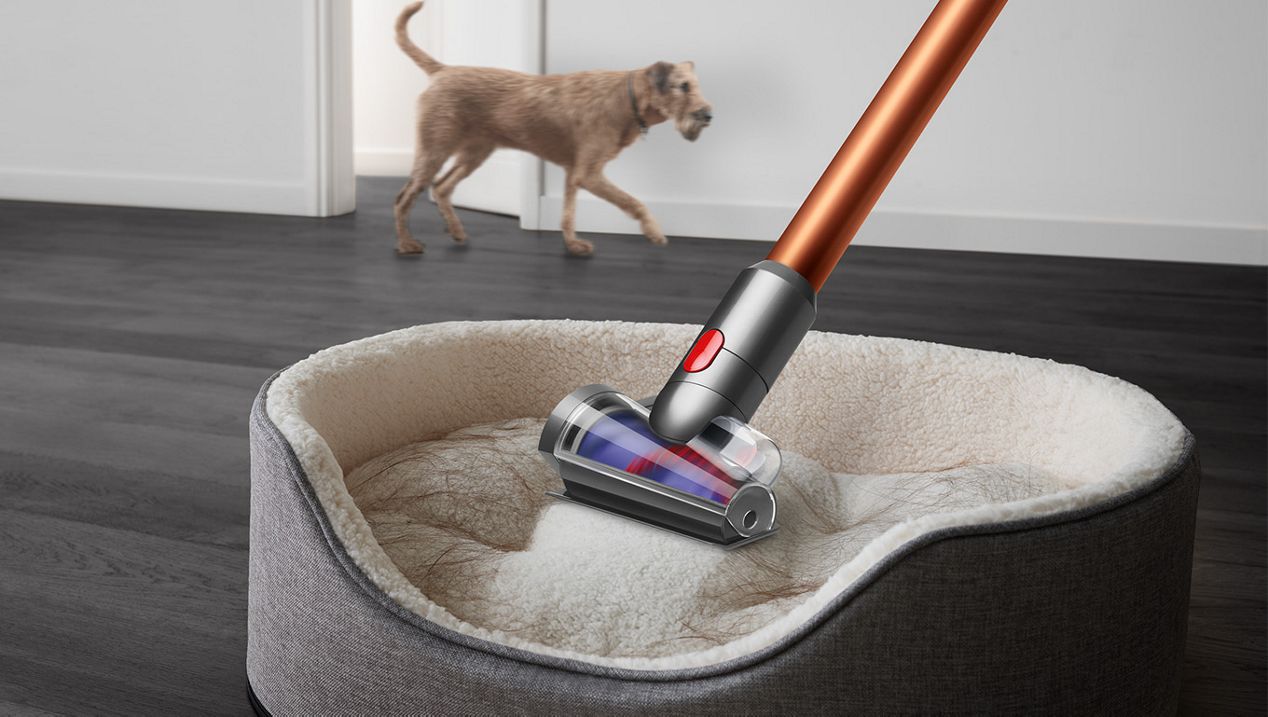 Photo by Dyson
For those who are looking for a quiet time at home, we have the perfect items to make your home feel like heaven.
Keep it sparkling clear with minimum effort with the Dyson V12 Detect Slim Extra, a tiny vacuum with a lot of power. It's the most lightweight intelligent cordless vacuum Dyson has ever produced; it even uses later technology to detect the microscopic dust and clean it up. It also comes with a variety of accessories to help you reach the most unreachable places and make sure every little corner of your home is super clean.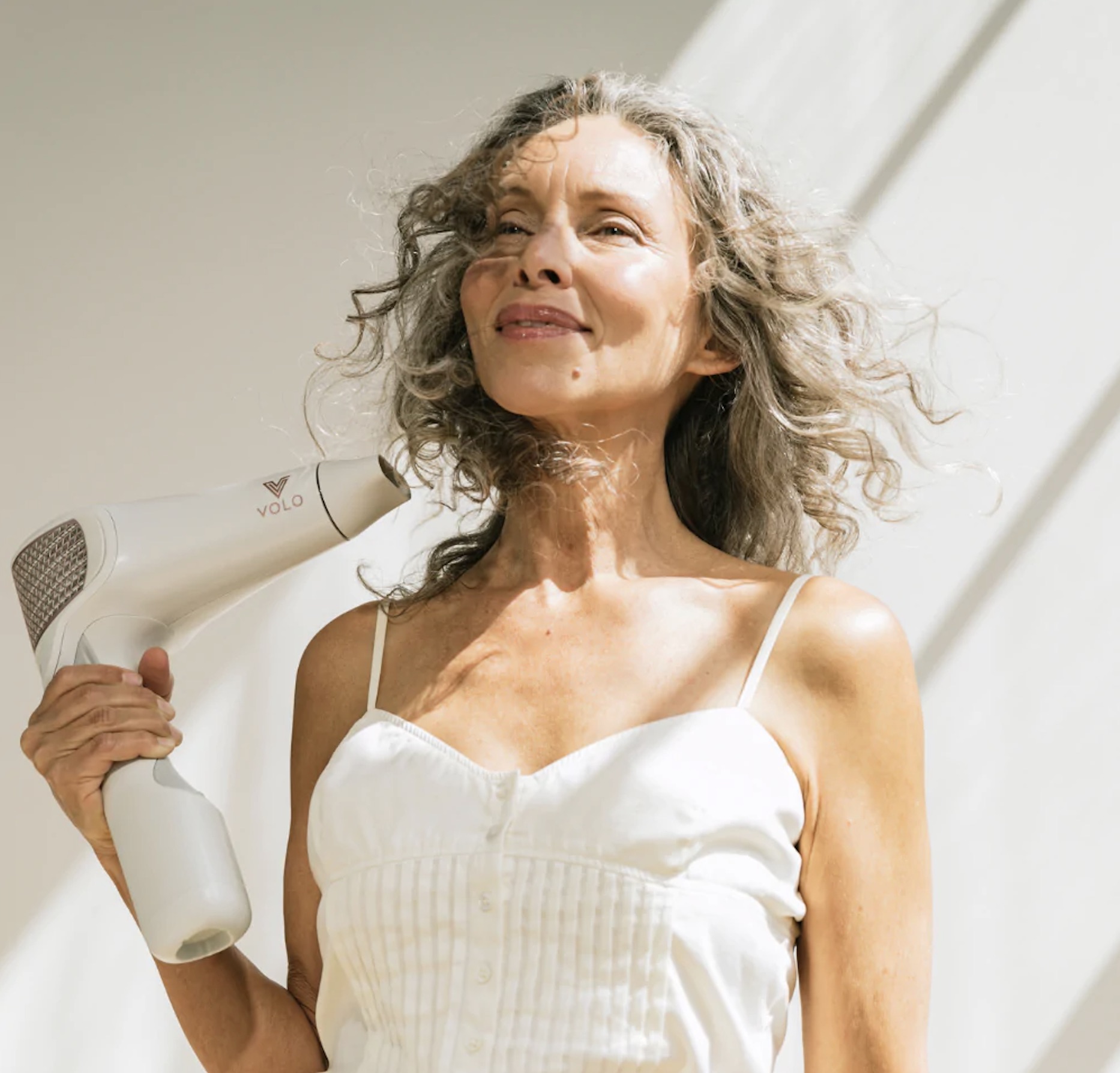 Photo by VOLO
Go cordless with your hairdryer as well by switching to the VOLO Go Cordless Dryer. No more being tied to the outlet, the VOLO Go is a salon quality hair dryer that can go anywhere you do. It's three times as energy-efficient as a traditional blow dryer thanks to the industry's most innovative infrared heat technology. It dries your hair evenly from the inside out using infrared heat. It requires way less energy than a traditional dryer. It's less damaging on the hair, and leaves your locks silky smooth. The VOLO Go operates using Smart Mode to modulate the heat as your hair dries, using only as much as is needed.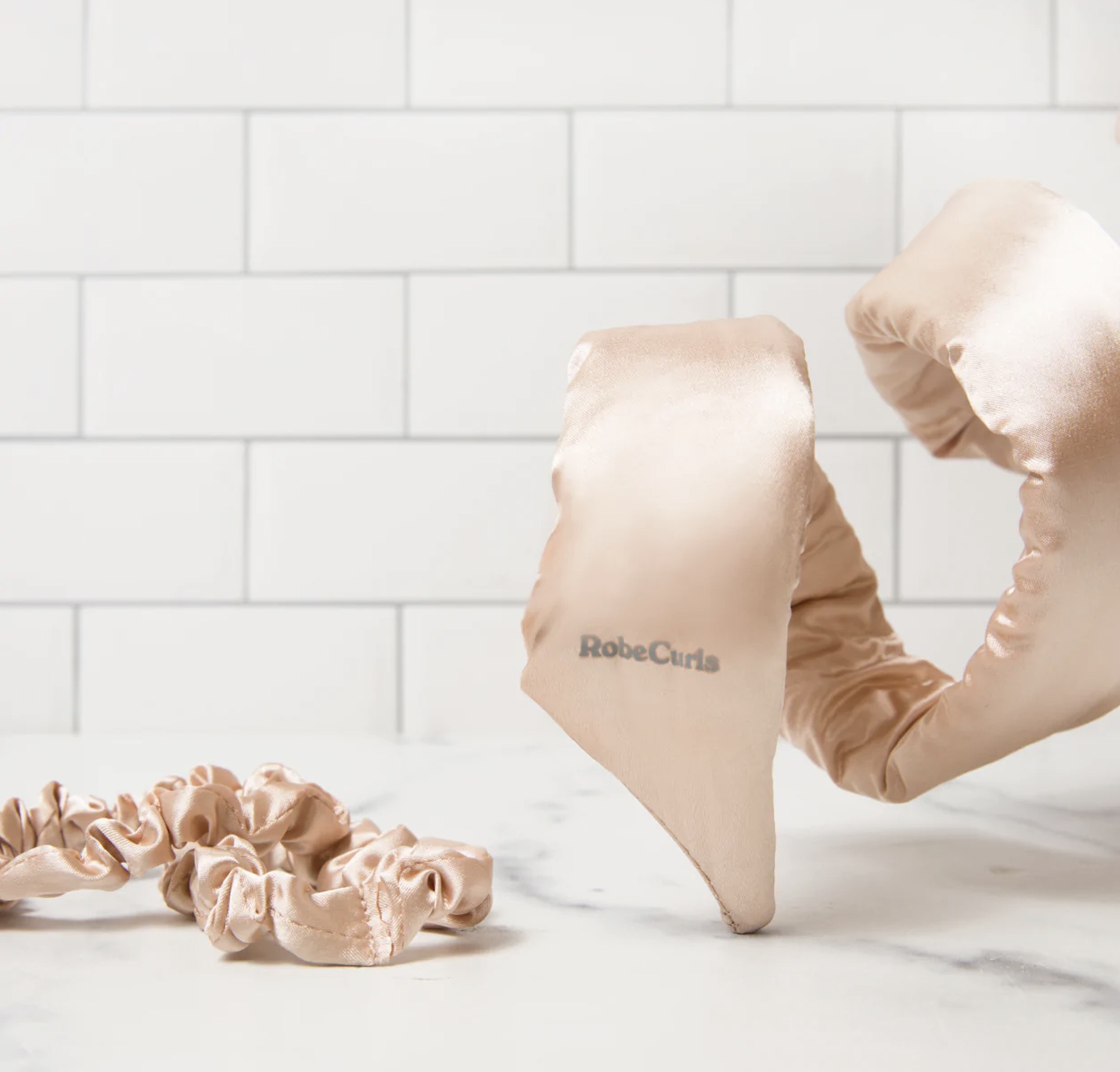 Photo by RobeCurls
In the spirit of being gentler on your hair and avoiding excessive heat damage, style your hair overnight with the RobeCurls curling headband. The headband is vegan-friendly and made from synthetic fibers called satin poly charmeuse. The inner liner is made of H²air-Tex™  microfiber fleece, which is patent pending technology that holds antimicrobial properties. Complete with a built-in wire to keep your hair in place, it is sustainable, easy to use, and even easier on your hair.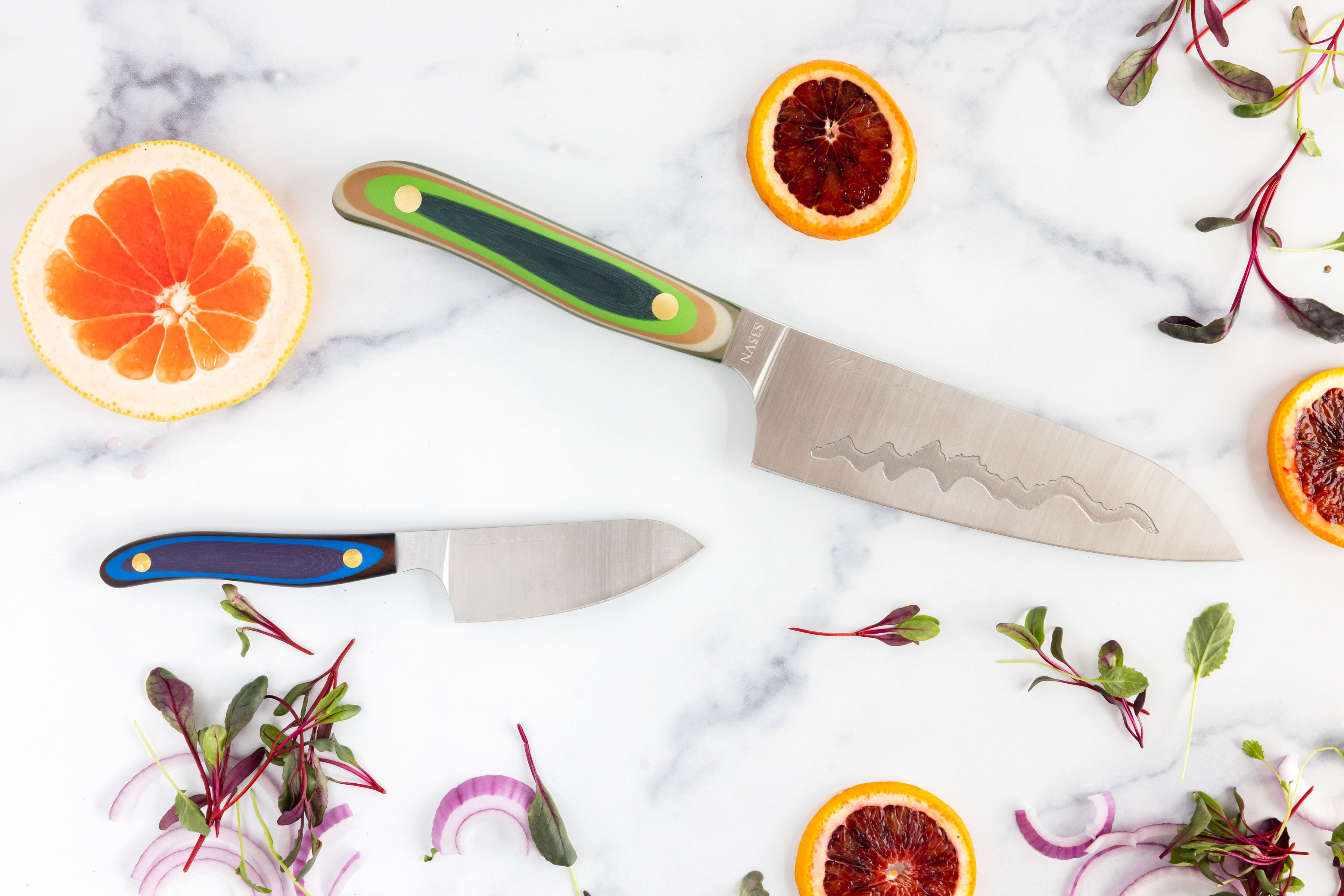 Photo by New West KnifeWorks
Take your cooking to the next level with the New West KnifeWorks 7" Teton Edge Santoku knife, a revolutionary Japanese blade knife designed for slicing, dicing and mincing. Built as an all purpose chef knife, the santoku features a generous width for easy scooping while the moderate length and ergonomic design make it extremely agile on the cutting board.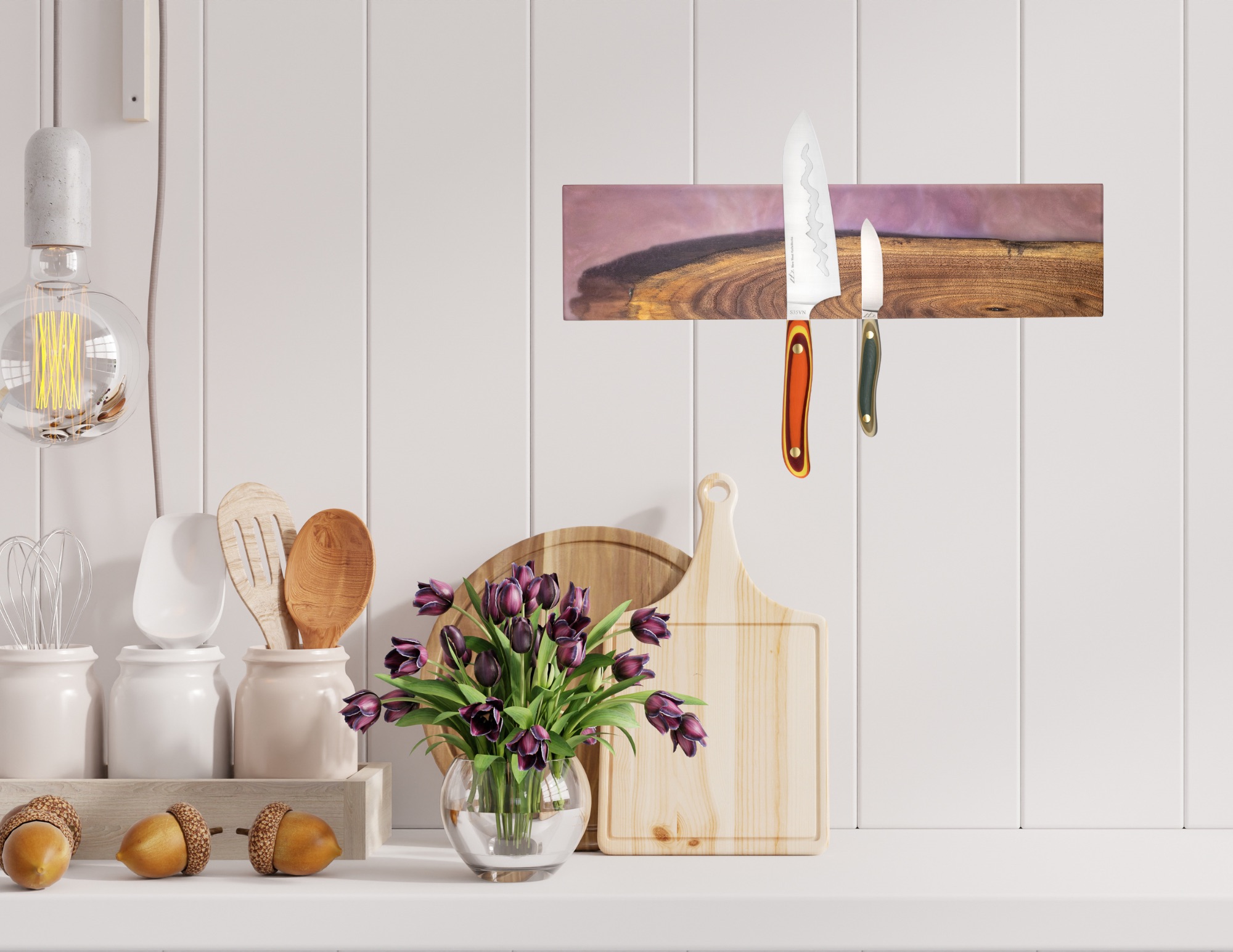 Photo by New West KnifeWorks
Pair it with a custom resin magnet designed to not only keep the knives out of the way in a stylish and minimalist fashion, but will also look absolutely beautiful in your kitchen.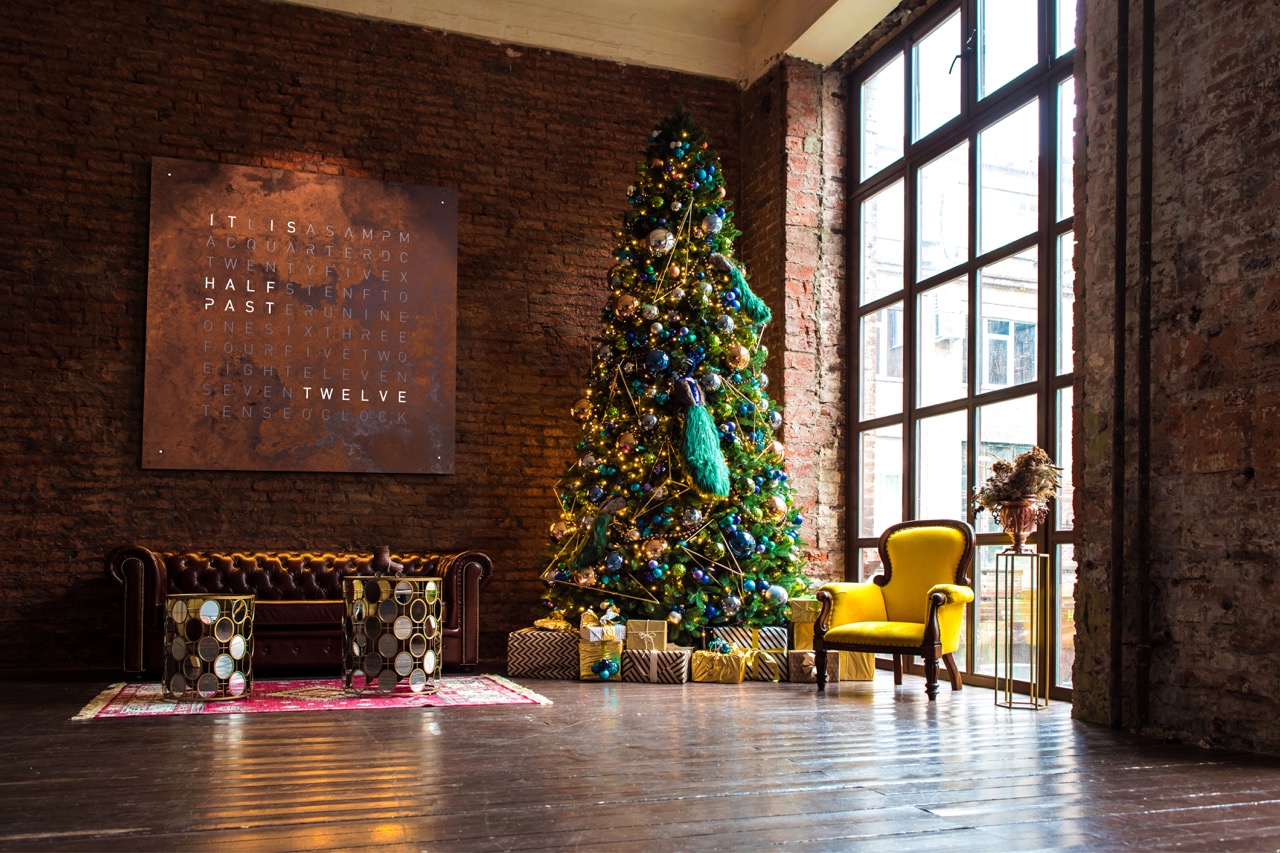 Photo by QLOCKTWO
Keep track of time in a beautiful and unique way with the QLOCKTWO Classic Clock. Every front cover of a QLOCKTWO CREATOR'S EDITION is further enhanced by means of an elaborate craft production process and individually numbered. This makes each piece unique and sets a very individual accent. The clock is also multi-lingual and can be ordered for more than 20 languages.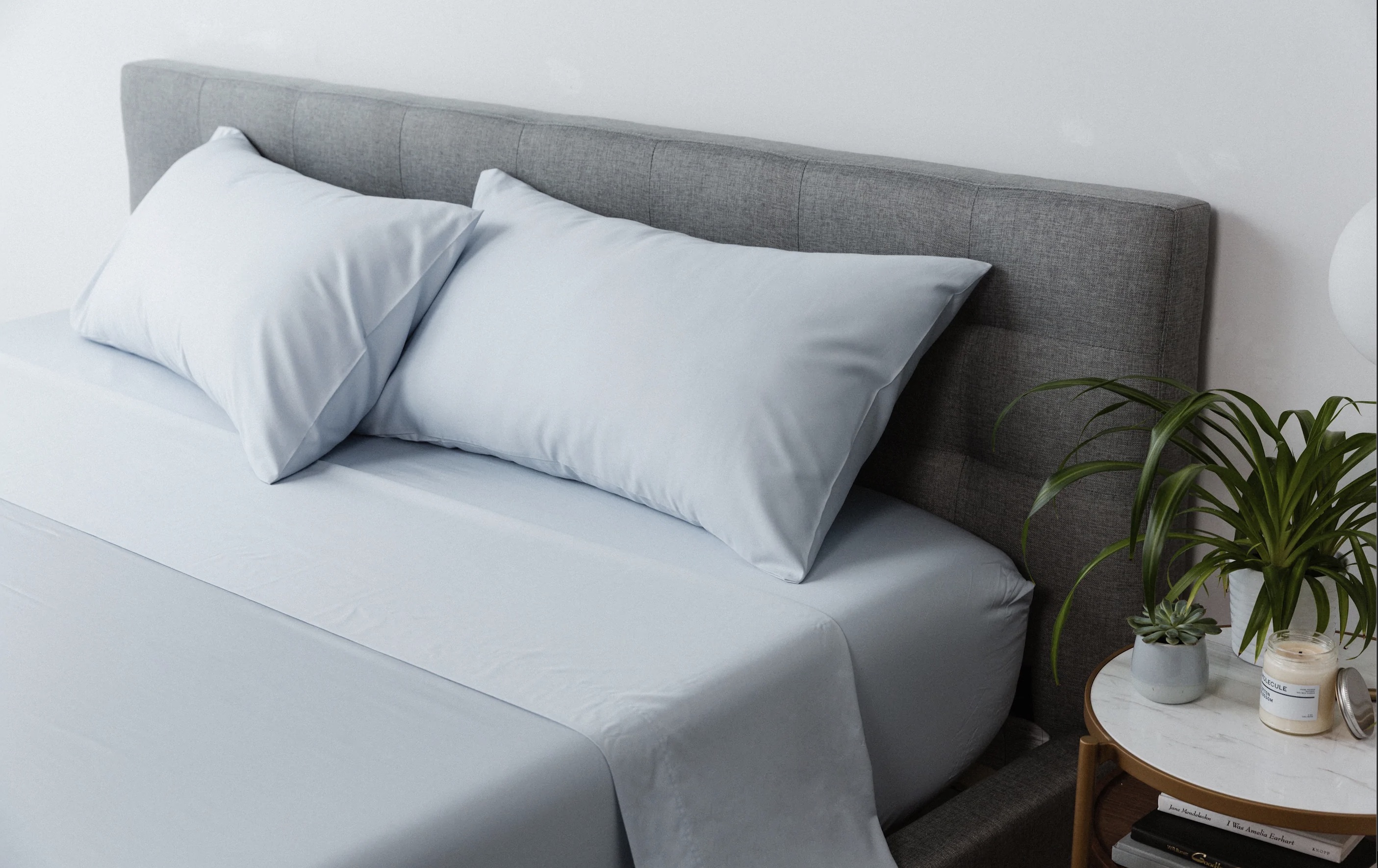 Photo by Molecule
End the day with the best sleep you can get with the Molecule Sateen Performance Sheets. They are wrinkle-resistant, soft, and silky, yet durable and optimized to provide cleaner, cooler, and more recovery-focused sleep.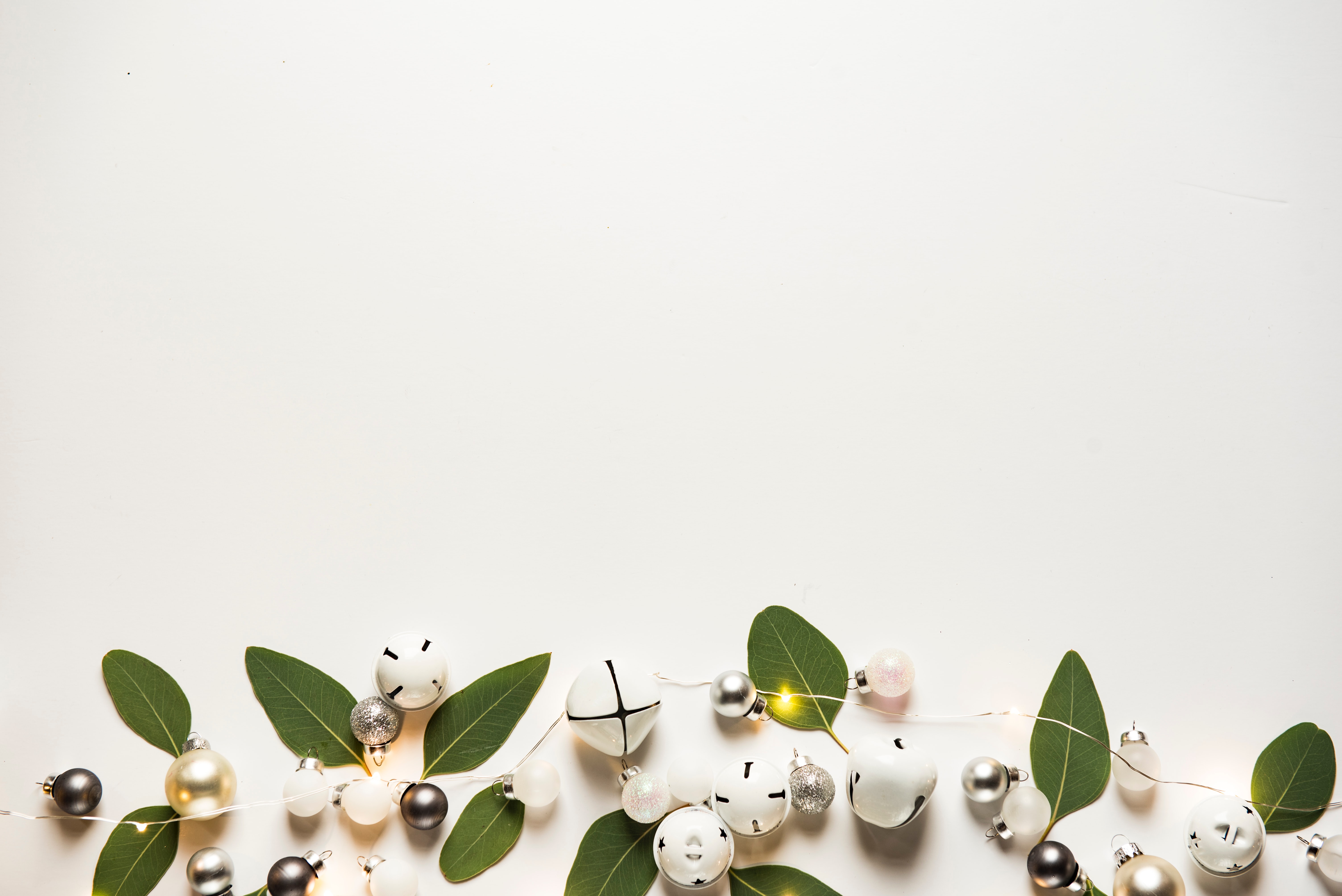 Photo by Joanna Kosinska



[ad_2]

Source link