[ad_1]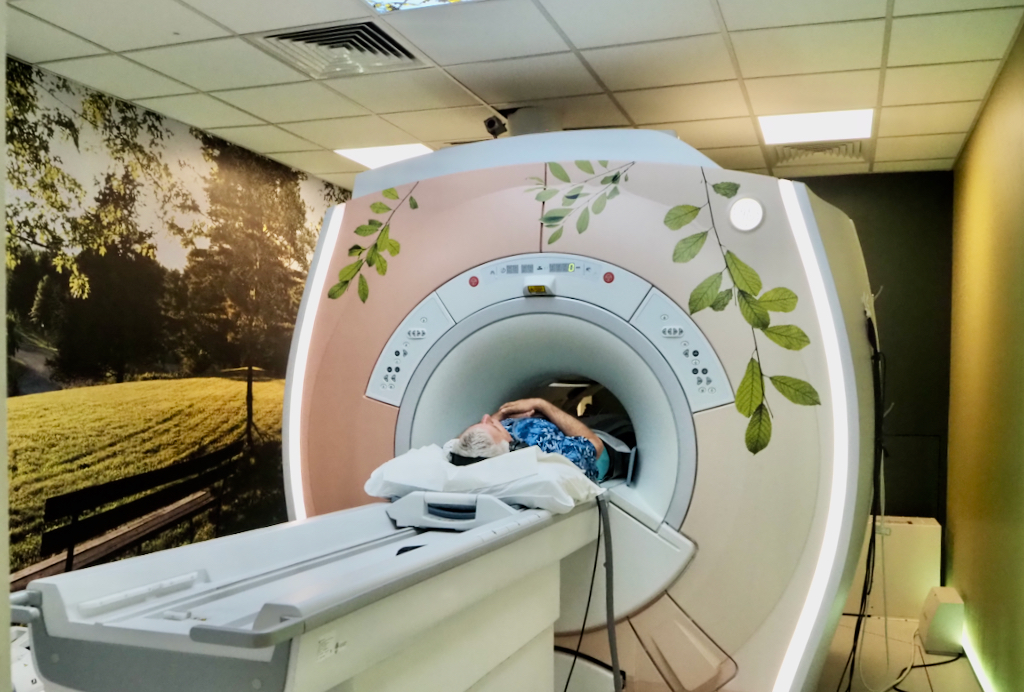 Columbia Hillen
With medical costs so high in certain countries, many people are travelling abroad to gain access to quality healthcare at lower prices while enjoying luxury holidays with the money saved.  
As a result, a sector known as 'medical tourism,' is flourishing worldwide, with tens of thousands of people travelling from their home countries for treatments every year. The global market is expected to rise from around 14 billion dollars in 2021 to more than 50 billion within a decade, according to Fortune Business Insights.
For example, costs for medical procedures in the fields of orthopaedic surgery and dentistry in the US, such as total hip replacements and dental extractions and implants, are more than double that in some other countries.
Here are two attractive places to enjoy while undergoing medical treatments.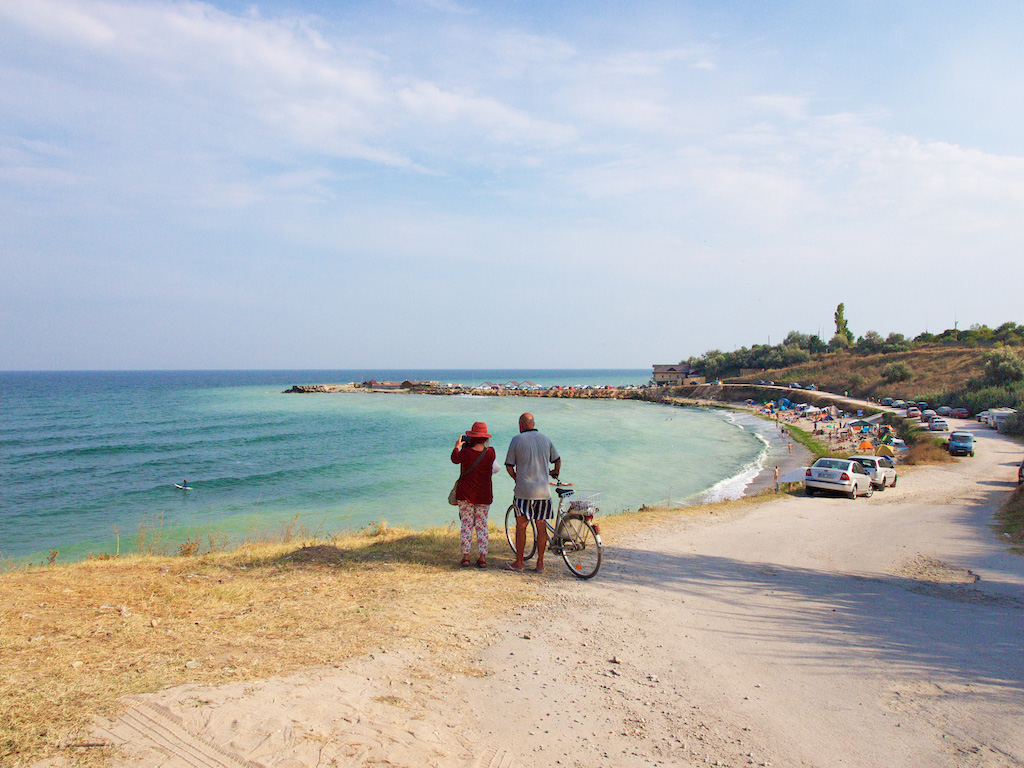 Romania's sandy Black Sea beaches stretch all the way to the Bulgarian border. Photo by Columbia Hillen
Romania
Known for its rich culture, intriguing history and contrasting attractions of the Black Sea, the Danube Delta and the Carpathian Mountains, Romania is also becoming better known for its high-level medical facilities. 
Trained medical specialist, innovative entrepreneur and CEO, Doctor Oana Taban, for example, is a shining light in the field of dentistry.
In 1999, Oana founded what is today a leading group of dental clinics nationwide, Dent Estet, part of the national group, MedLife, which also provides health treatments including general surgery, gynecology, ENT, oncology, assisted reproduction, pediatrics, as well as lab services and imaging.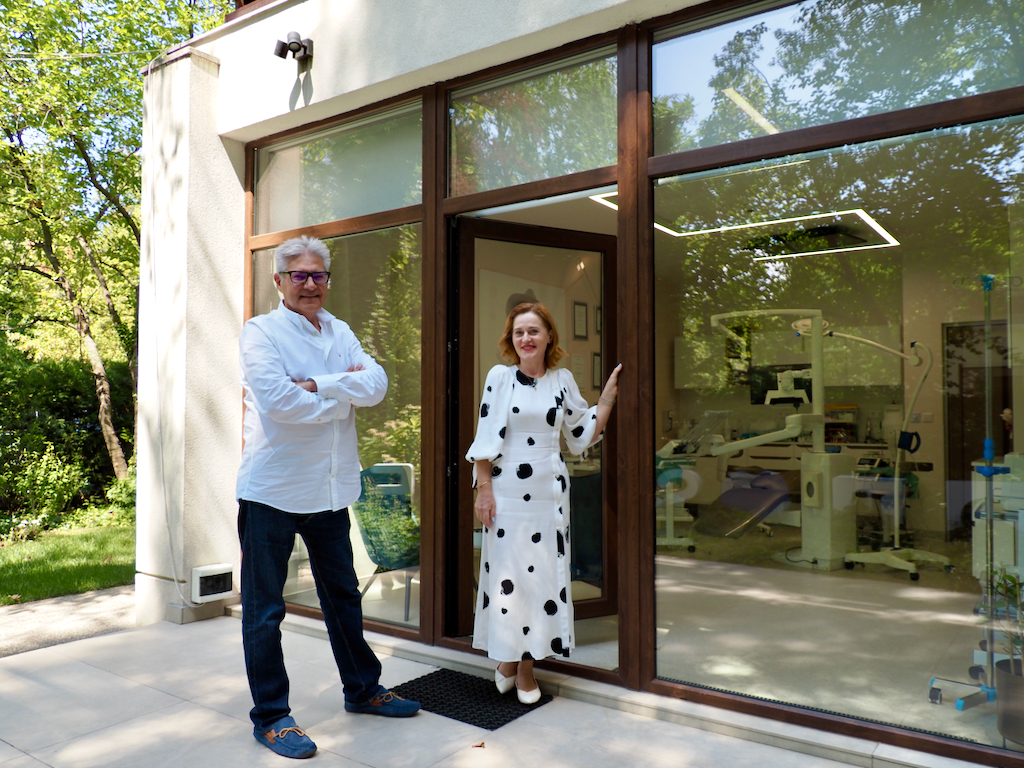 Oana and Cristian Taban – proud of their efforts in creating a high-quality dental network. Photo by Columbia Hillen
"My professional experience in dental practice, initially as a doctor and later as a manager, not only helped me understand the importance of high standards in dentistry, but also gave me the opportunity of implementing Western treatment techniques, know-how and technology in our dental clinics," said Oana, explaining her philosophy. "By bringing modern American implantology, aesthetics, orthodontic and pediatric services to the Romanian market, I was able to grow the biggest and strongest team of professionals that can provide specialised dental care to patients of all ages."
Earlier this year, I was fortunate to undergo dental treatment at the Dent Estet clinic on Boulevard Aviatorilor in Bucharest where I met Oana and her husband, Cristian, executive director. I was very impressed with their enthusiasm and openness to embrace new ideas and the well-organised team they had developed.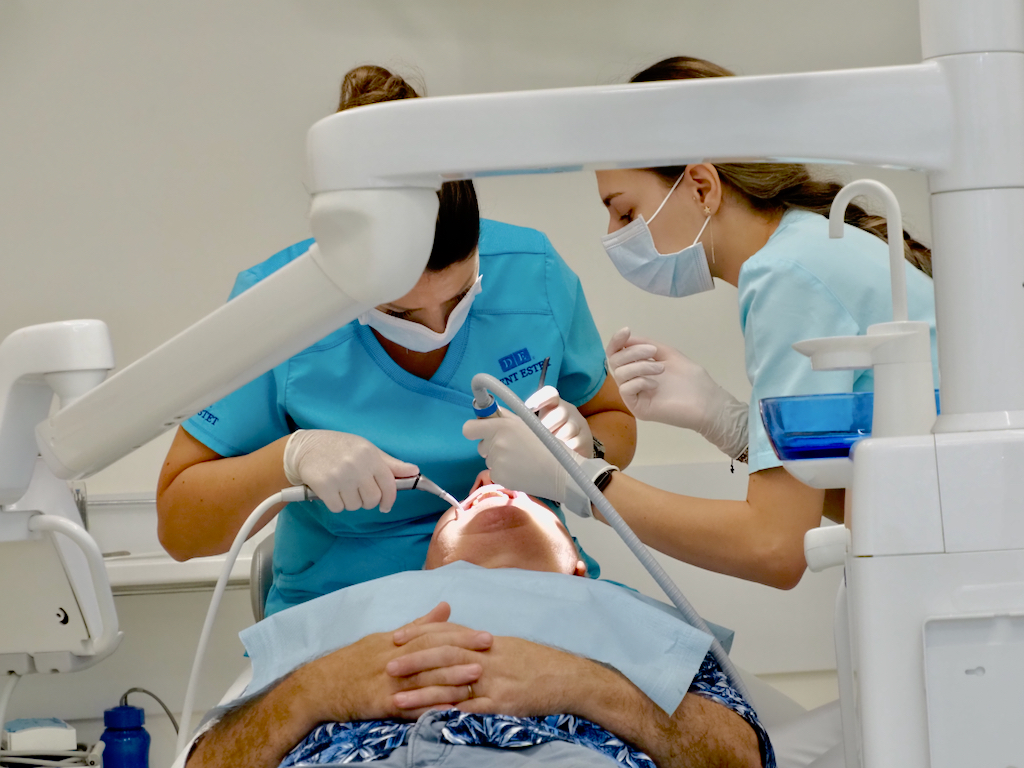 Columbia Hillen
The clinic itself is located on an elegant boulevard close to downtown with a bright and uplifting interior design. Overall clinical assessment not only included x-rays of my teeth but also photographs of my face and mouth taken in a special room akin to a fashion studio. After an examination, I was also presented with a comprehensive 13-page treatment plan, including photographs, and details of the various stages necessary. 
Having discovered signs of periodontal inflammation and gingival bleeding, clinicians advised a tooth extraction. The procedure was absolutely painless, so much so I had no idea it was over and had to ask. 
So friendly and efficient was the service from a number of doctors including Daniela Georgescu and Vlad Platon, I have no hesitation in returning for further treatments.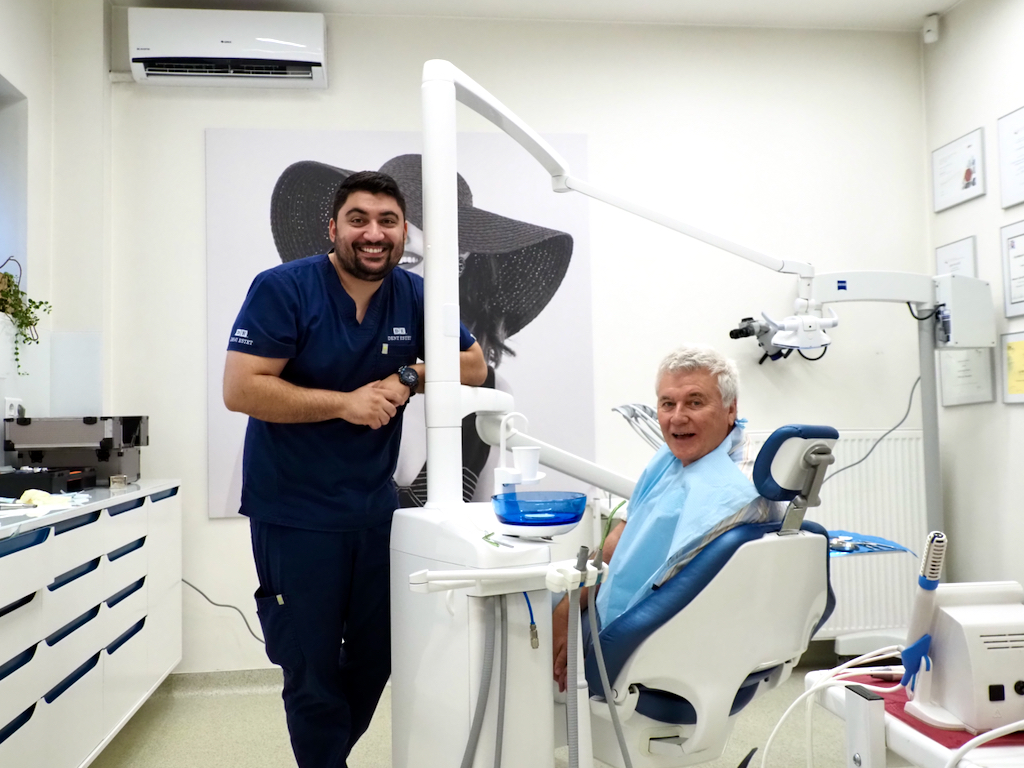 Friendly and skilful Doctor Vlad Platon relaxes with patient, Sean Hillen, surrounded by high-end dental equipment. Photo by Columbia Hillen
Together the Tabans have created a successful dental network providing a wide range of treatments that is rapidly expanding nationwide. Reflecting her ongoing commitment to continued education, Oana is also president of the Romanian Association of Dental Office Managers. "As a leader, I feel it is my duty to pass on my knowledge to enhance the dental services market." 
I had also had the opportunity of undergoing an image test at one of MedLife's clinics and hospitals to help analyse a hip problem. The MRI conducted was comprehensive as was a follow-up consultation by Dr. Horatiu Zorila, who provided me with excellent diagnosis and advice. 
Ana Maria Mihaescu, former regional manager of the International Finance Corporation, a member of the World Bank, and board member of MedLife, says Romania offers quality health treatments of all kinds. "Medical staff here are highly trained in all specialities and equipment is the most up-to-date possible."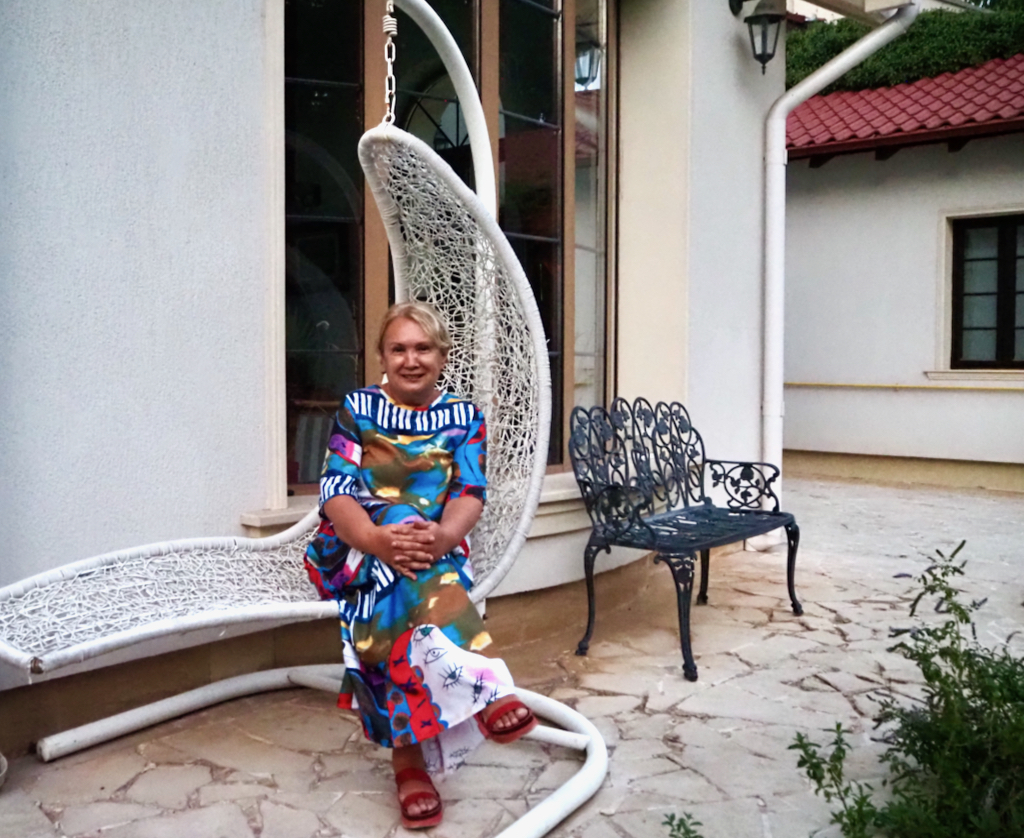 Ana Maria Mihaescu, formerly with the International Finance Corporation, sees strong development of top-notch healthcare facilities throughout Romania. Photo by Columbia Hillen
Established in 1996, MedLife is among Romania's largest healthcare providers, running 230 clinics, 15 hospitals, 4 maternities, 37 individual laboratories, 200 collection points, and 14 excellence centres. The network also collaborates with 170 medical clinics across Romania.
As for vacation opportunities in Romania using the financial savings from lower-cost medical treatments, the choice of destinations is wide-ranging.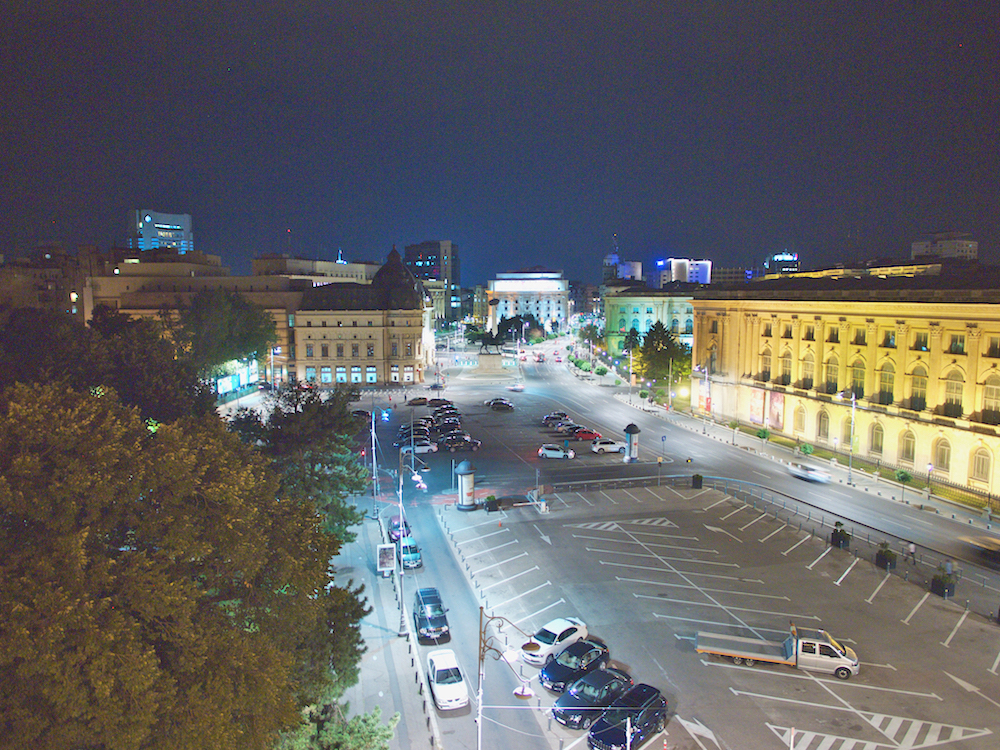 Bucharest by night. Photo by Columbia Hillen
Bucharest, once known as the 'little Paris of the East' due to its fine architecture and broad boulevards, is choc-a-bloc with charming cafes and restaurants, with a special recreated lively 'Old Town' neighborhood. 
It also boasts plenty of museums and theaters including the 70-acre outdoor Dimitrie Gusti Village Museum on Herastrau Lake, featuring many houses from different regions, all taken apart piece by piece and transported to the capital city. Bucharest also hosts the George Enescu National Museum in Cantacuzino Palace, devoted to the nation's leading composer. Exhibits include compositions, violins and pianos, original furniture, library, paintings, letters, photographs and documents related to the musician's life. Other cultural outlets include the National Theatre Bucharest founded in 1852, the Romanian National Opera and the Museum of Senses, which combines sensations of touch and sound with optical illusions. The National Museum of Art of Romania in the Royal Palace in Revolution Square features collections of medieval and modern Romanian art and an international collection.
Vacation options outside the city include the beaches of the Black Sea and charming resorts such as Doi Mai and Vama Veche, the rugged Carpathian Mountains and the rich culture of regions such as Transylvania and Danube Delta.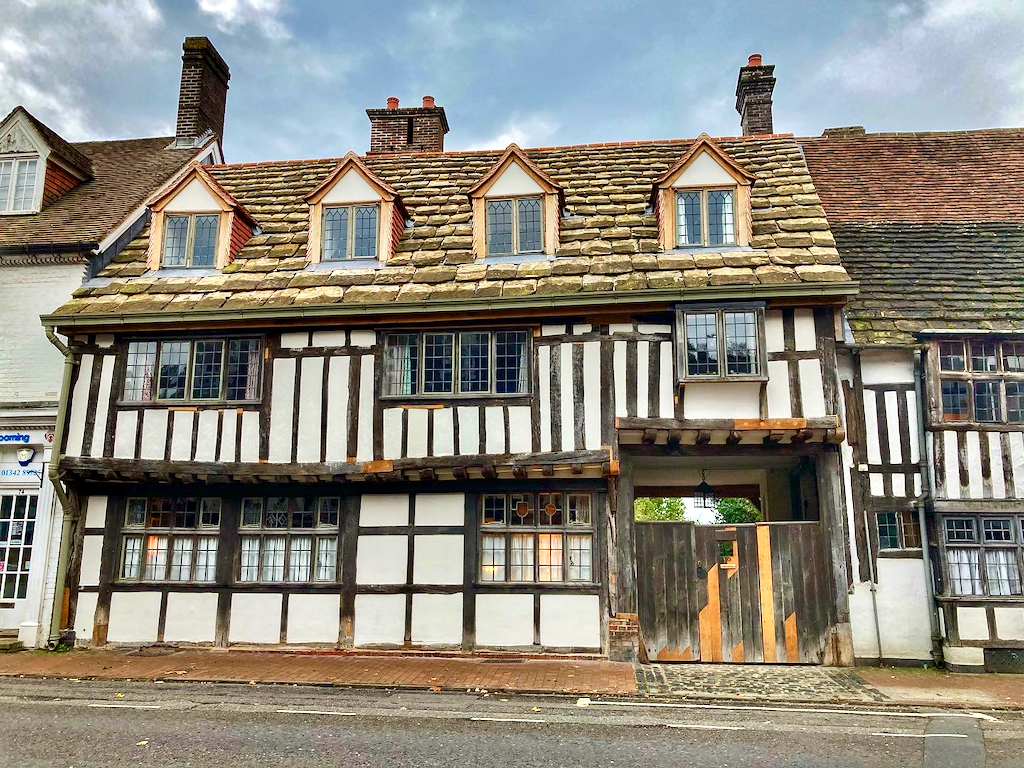 Small town in England. Photo by Columbia Hillen
England
What's not to like about receiving medical treatment in a hospital set amid rolling southern English countryside, a short drive from London and within easy driving distance of medieval towns such as Canterbury and Rye, lined with cobblestone streets and half-timbered houses.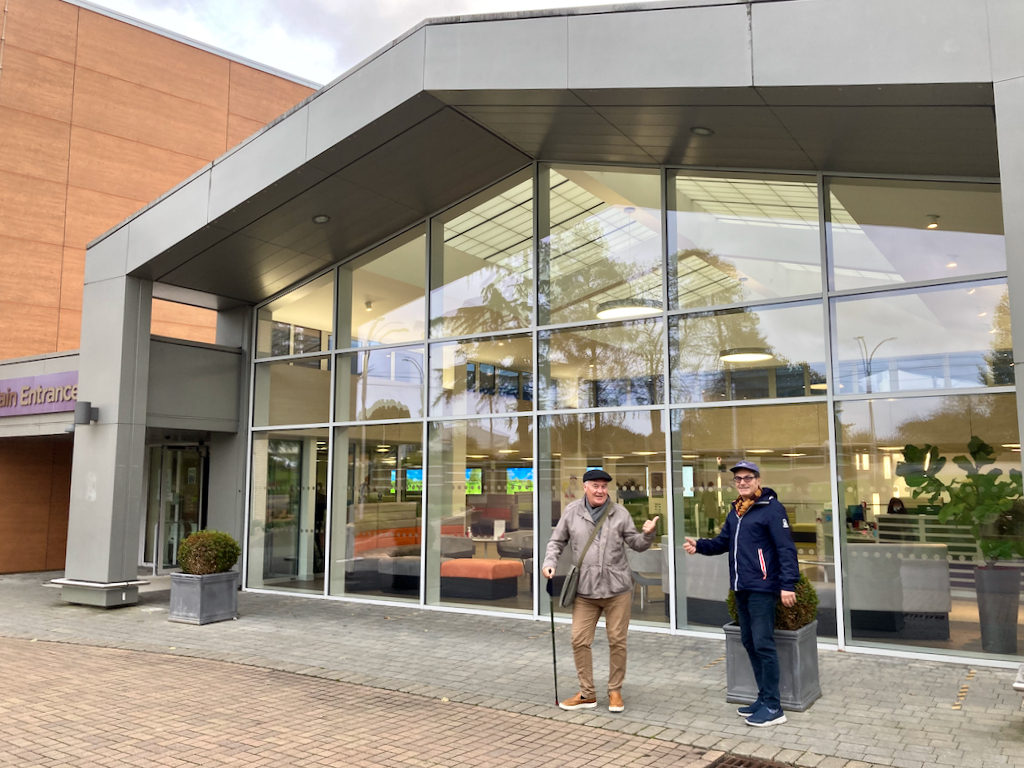 Modern with an attractive layout – that's Benenden Hospital, Cranbrook. Photo by Columbia Hillen
Here in the quiet Kent village of Cranbrook stands award-winning Benenden Hospital, established by a not-for-profit mutual Benenden Healthcare Society which provides wide-ranging medical treatments from gynecology, urology and opthamology to general surgery, ENT, cosmetic surgery, bariatrics, as well as daycare and short stay services. Benenden Hospital works with around 120 doctors and 100 other clinical staff, with the parent health group having a diagnostic network of around 600 centers and a treatment network of 40 hospitals throughout the UK.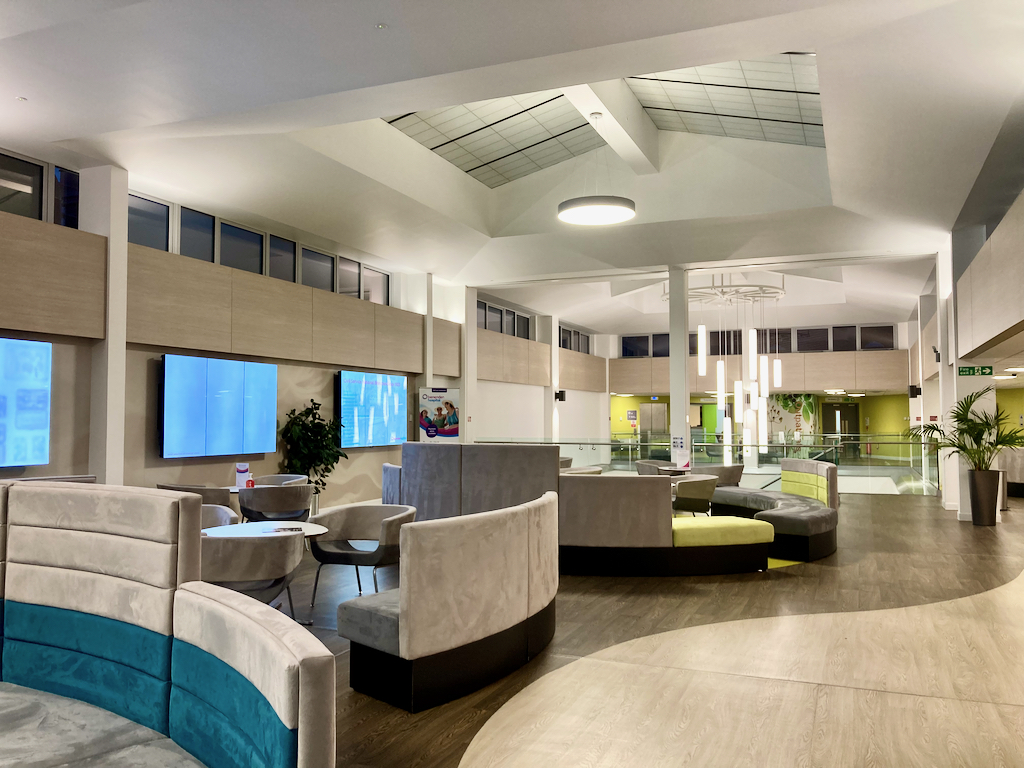 Bright, well-lit interior of Benenden Hospital make both patients and visitors feel welcome. Photo by Columbia Hillen
Established initially in 1907 as a tuberculosis centre, the Cranbrook hospital is surrounded by acres of greenery and has its own therapeutic sensory garden, with mature trees, hedges, herbs and other flora such as rhododendrons, lavender and roses. Called 'Edna's Retreat,' it was named after Enda Winter, a supporter of the hospital and its work. 
Even the hospital's atrium is a welcoming one, with bright colors and curved furniture and flooring, a design known to reduce stress and tension.
Overseeing a high-quality staff is Jane Abbott, a registered nurse with more than 40 years experience who has been hospital director since 2009 after being nursing director from 2003, and whom I met on a recent visit. "I'm proud to say we have a kind, caring, committed and dedicated team here, with strong engagement from staff and patient care at the heart of our mission." she said. 
Mister Raman Thakur, experienced and well-qualified in his specialty. Photo by Columbia Hillen
I underwent an X-ray on my hip and an examination and diagnosis by Mister Raman Thakur, a consultant orthopaedic surgeon. Trained in India, Thakur moved to the UK in 1993 to receive specialist training, with placements in various hospitals nationwide. He also completed a fellowship programme at the Lennox Hill Hospital in New York, learning specialist techniques in adult reconstructive surgeries. Passionate about continuing education, Thakur teaches advanced trauma life support (ATLS) at the Royal College of Surgeons, England.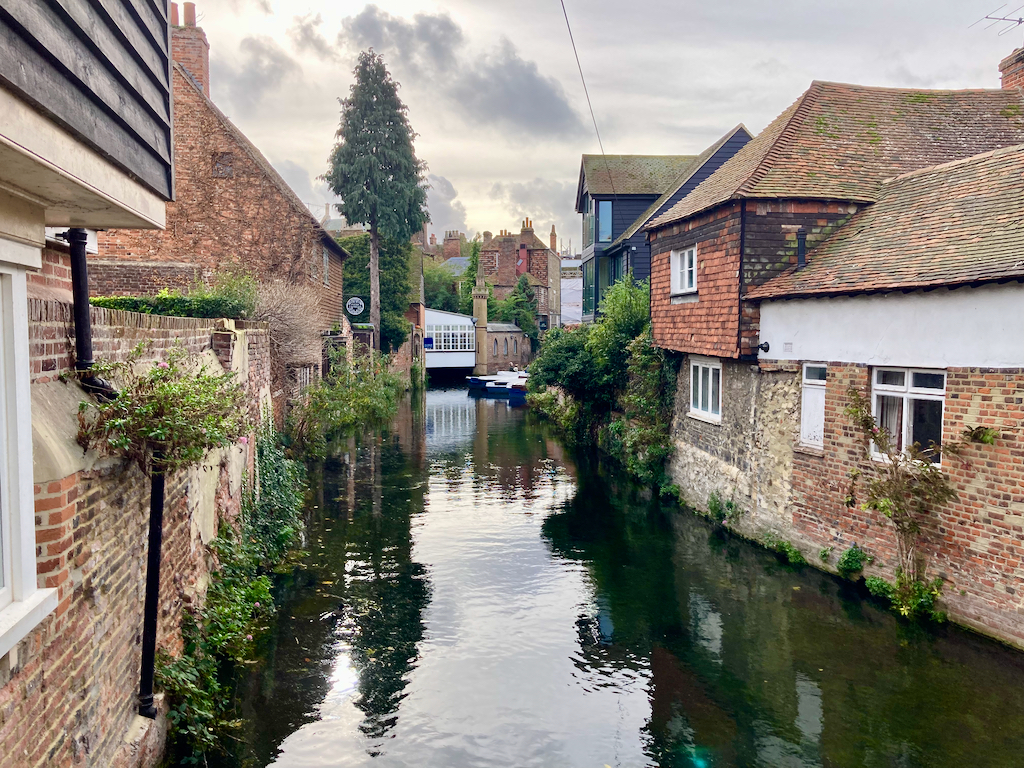 Canterbury, a medieval town steeped in English history. Photo by Columbia Hillen
Aside from the friendly, efficient and knowledgeable care I received, I also enjoyed travelling through English countryside I had not visited before. One of the highlights was a trip to the medieval walled city of Canterbury, about an hour's drive from the hospital. Famed for its splendid 15th century cathedral, a UNESCO World Heritage site, and its atmospheric medieval streets, it remains one of the most important pilgrimage sites in Europe. Canterbury also has its own Roman Museum, with an intricate centuries-old mosaic pavement still in its original place. The Beaney House of Art & Knowledge a gallery, library and visitor information centre, is situated in the heart of historic centre.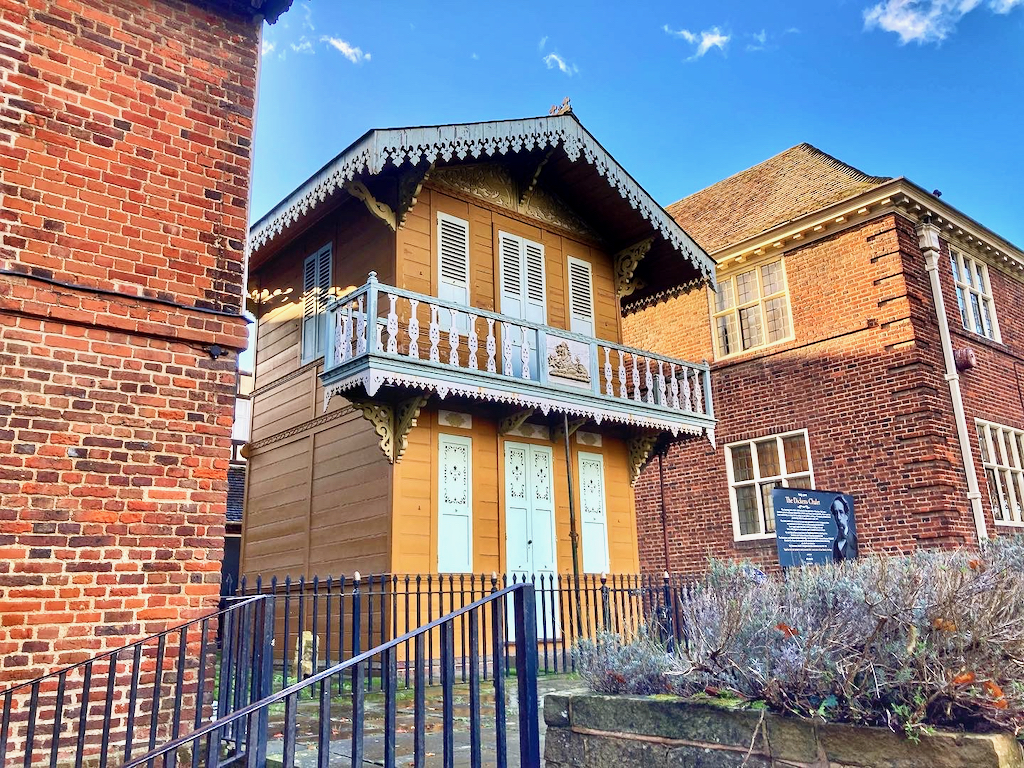 Writing retreat of Charles Dickens in Rochester. Photo by Columbia Hillen
Even closer to Cranbrook, a mere 37 kilometers away, is the town of Rochester boasting a 10th century Norman castle, and the home of well-known Victorian novelist Charles Dickens who lived in the area as a child and returned as a successful author. Many of the buildings featured in Dickens' work can still be seen today in the town such as Restoration House depicted in his novel 'Great Expectations' and Six Poor Travellers House immortalised in one of his Christmas short stories. The Rochester Guildhall built in 1687 now hosts an interesting exhibition entitled 'The Making of Mr. Dickens,' as well as assorted artefacts related to the town's history.
Pleasant chauffeurs and top-end vehicles provided by AZ Luxe Ltd. Photo by Columbia Hillen
One further tip on accessing health treatments abroad. 
As some procedures may mean you won't be able to drive, why not hire a company to do the driving for you? AZ Luxe Ltd is a fine choice. Established over five years ago by entrepreneur Abbass Zadeh, my experience using this company is that it is both reliable and efficient with a fleet of high-quality brand vehicles including Rolls-Royce, Mercedes-Benz and Lamborghini, as well as helpful chauffeurs who speak numerous languages.



[ad_2]

Source link