[ad_1]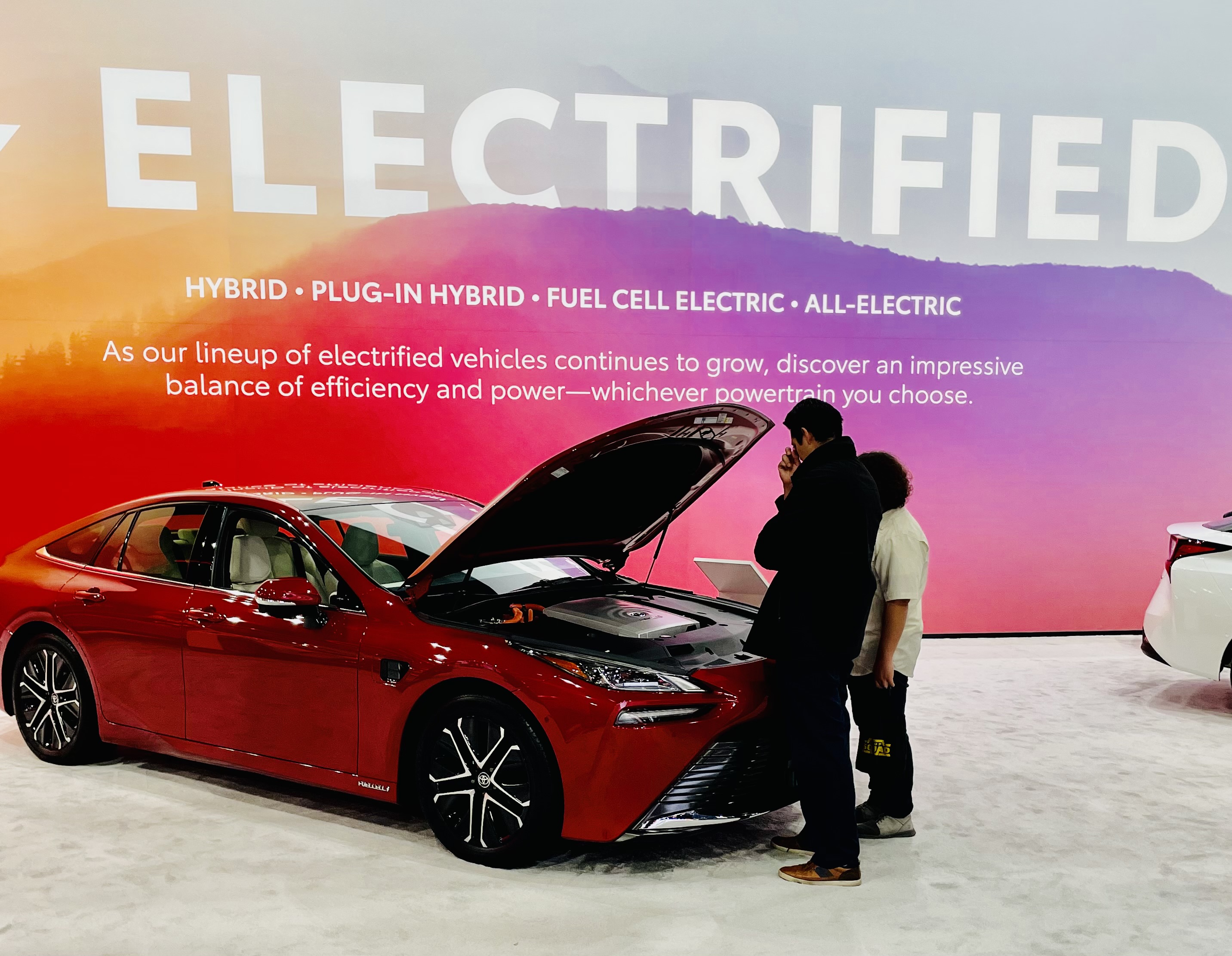 Photo by Jill Weinlein
This year the 2022 LA Auto Show is electrified with North American unveilings, EV test track ride-along and immersive car-culture experiences.
There are 30+ displays from premier automotive brands, including recently debuted vehicles, and participants Lucid Motors and Polestar Los Angeles. The show runs from November 18 to November 27, 2022 at the Los Angeles Convention Center.
"With California at the epicenter of electric vehicle manufacturing and design, our show continues to attract the world's preeminent innovators, who want to reach car buyers throughout our state," said Los Angeles Auto Show President Terri Toennies. "As electric vehicles gain a greater share of the market, it's vital that consumers have the opportunity to experience the ever-growing number of models available."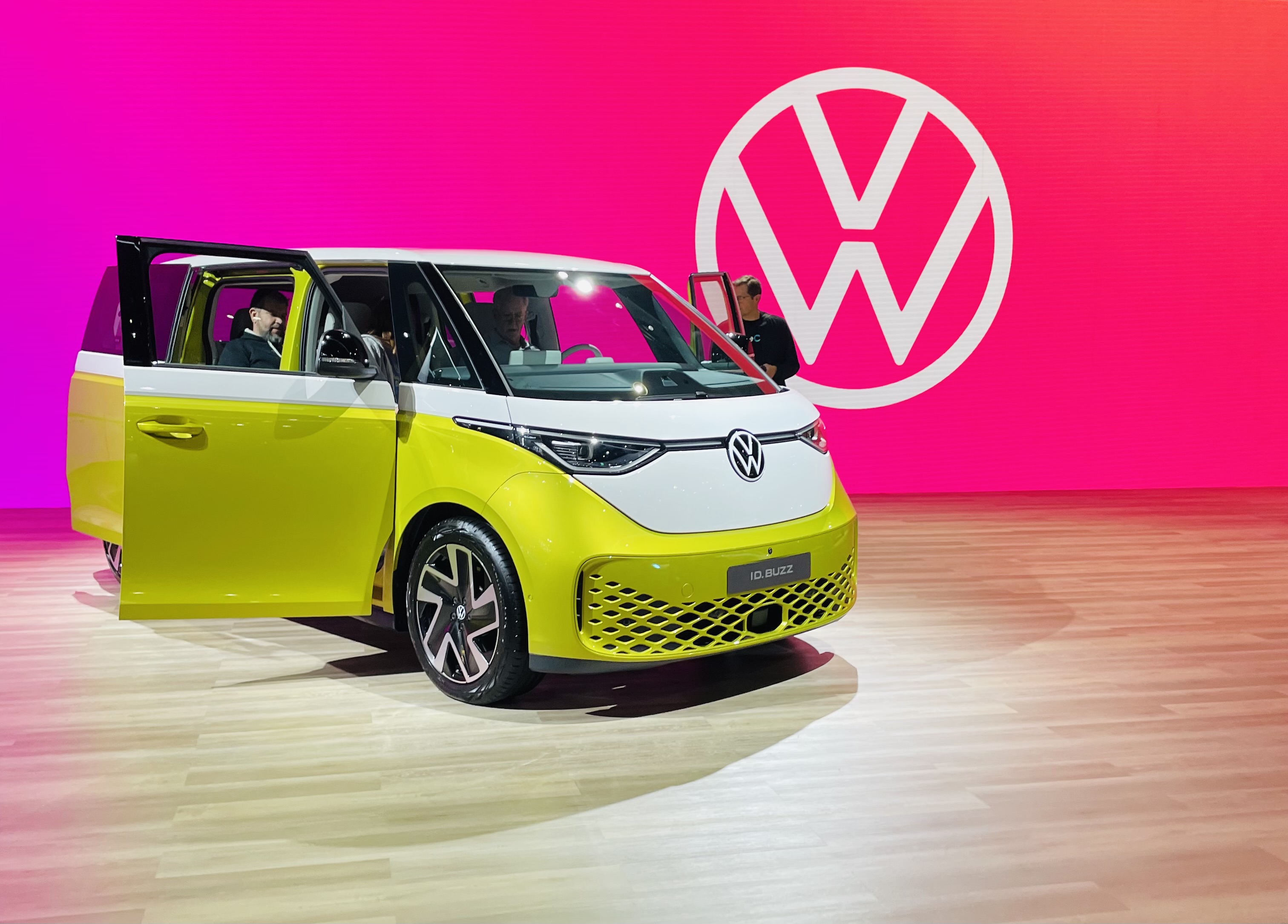 Jill Weinlein
Electric vehicles (EVs) will top 300 million shortly after 2040, according to the International Energy Agency. One reason is that electric cars are easier to manufacture and maintain. There are about 20 moving parts in an EV versus about 2,000 for gas vehicles. They are better for the environment too. One never has to visit a gas station, get an oil change, tune up or Smog Check when you own an electric vehicle.
There was quite a buzz about the new VW ID BUZZ. It's positively electrifying the world with its creative nostalgic meets modern design. Hopefully it will be available to the public in the United States in 2023. It's part van and part bus, which they call a microbus. 
This new Buzz has four electric motors and the top speed is around 90 mph. The battery range is projected to be about 200 miles. There is an optional larger battery that is estimated to travel close to 350 miles before she needs to be charged.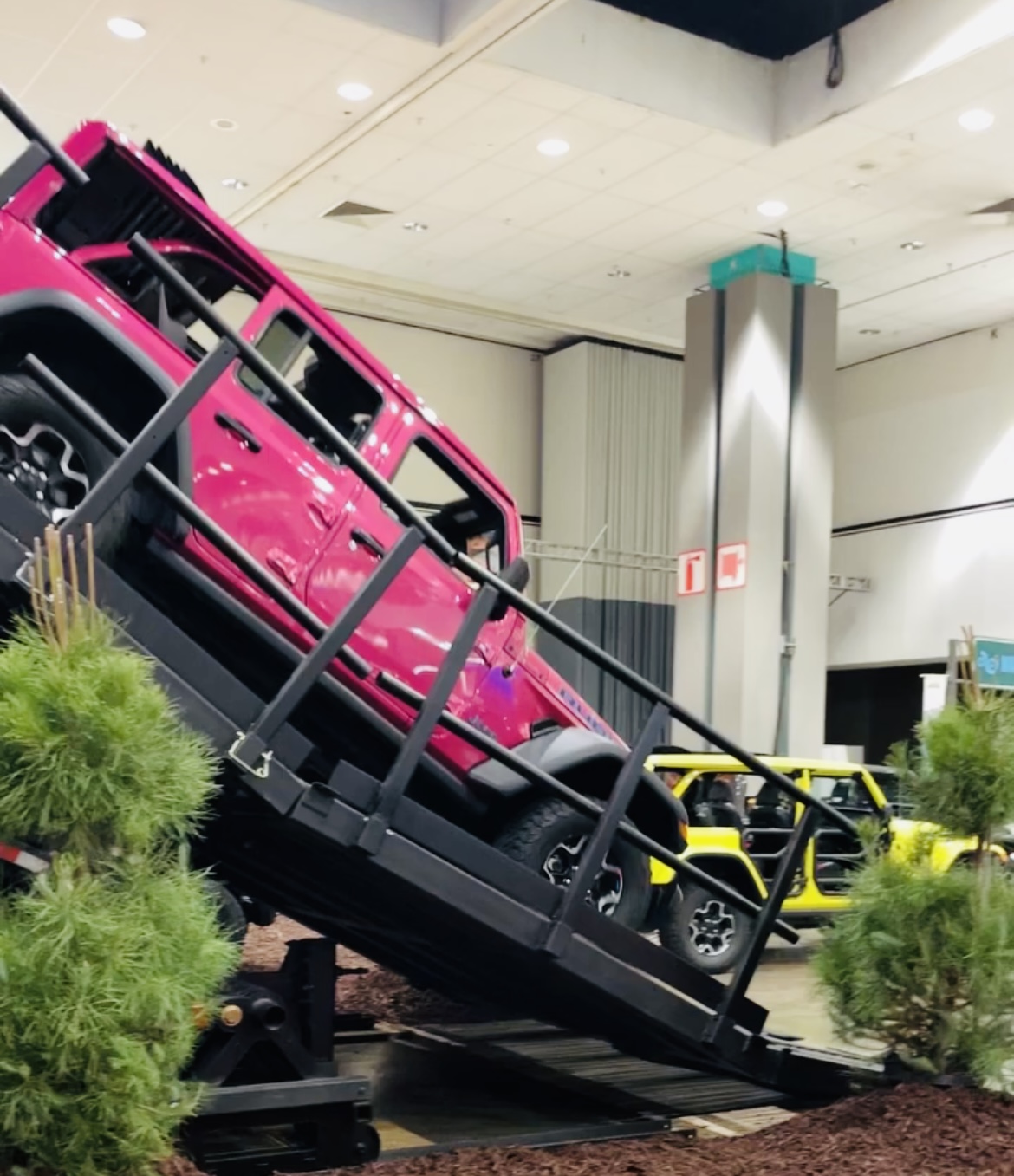 This year the LA Auto Show offers multiple test tracks experiences inside the LA Convention Center and outside with street drives for behind-the-wheel experiences with the latest models from numerous brands.
Electric mobility experiences at the 2022 LA Auto Show feature in-vehicle rides at various indoor and outdoor EV test tracks. Sit behind an EV Chevrolet, Ford, Genesis, Hyundai, Kia, Nissan, VinFast, Volkswagen, and on the first weekend only, Porsche.
Adventurous ride-alongs will also be provided by Camp Jeep, Ford Bronco Built Wild and Ram Truck Territory showcasing the latest offroad capabilities of today's SUVs and trucks.
On the streets of Downtown LA, show-goers can get behind the wheel and test-drive with Alfa Romeo, Dodge, Electra Meccanica, Fiat, Ford, Jeep, Ram, Subaru, Toyota, Volkswagen and Wagoneer.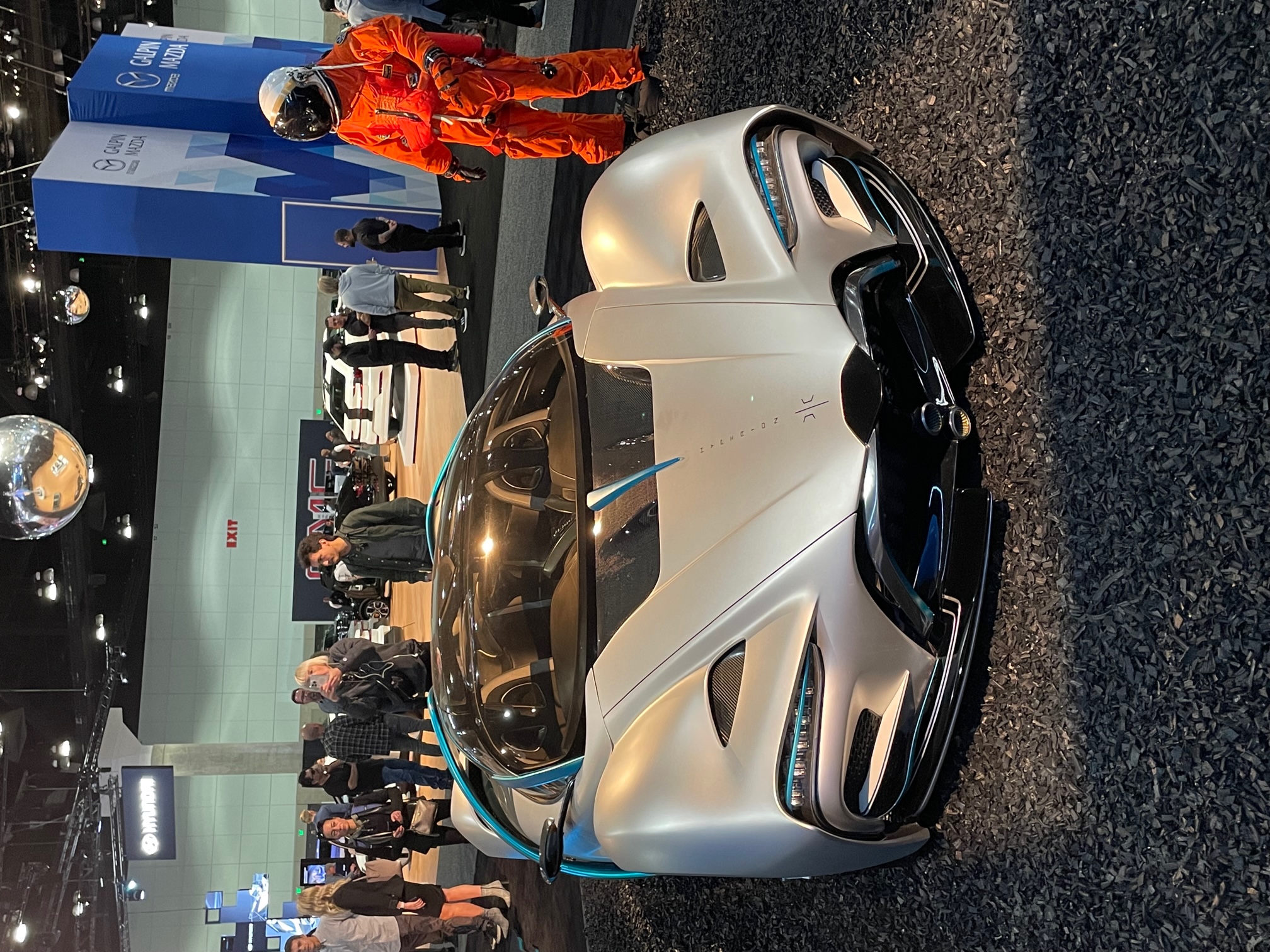 Jill Weinlein
At California-based Hyperion, they have their hydrogen power, zero-emissions XP-1 hypercar on display. This futuristic design features a 0–60 mph time of 2.2 seconds and a top speed of 221 mph.
The Hyperion XP-1 offers 2,038 horsepower thanks to its high-performance drive train that is equipped with an axial flux electric motor at each wheel and is estimated to have an impressive 1,000-mile range.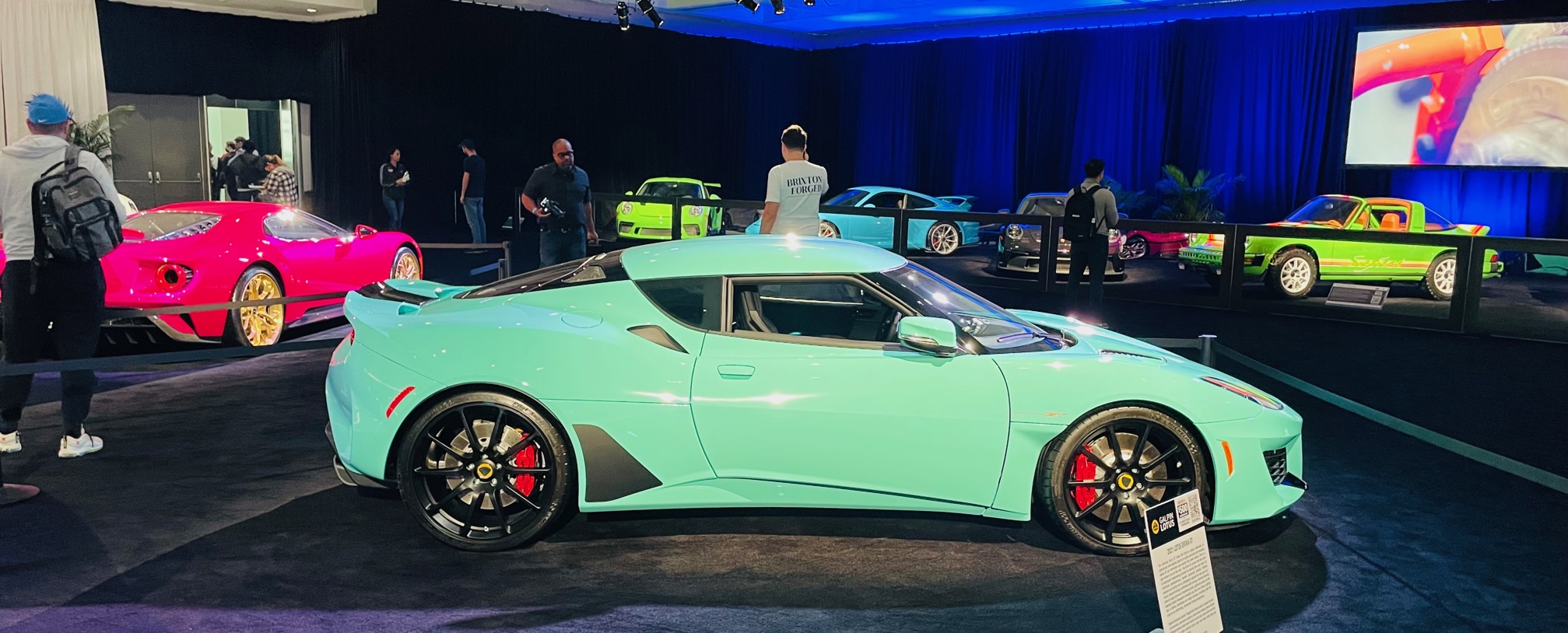 Jill Weinlein
Be sure to visit the supercharged displays from West Coast Customs and dozens of one-of-a-kind vehicles in Galpin Hall of Customs. These cars and trucks take over the Concourse area between the two main halls.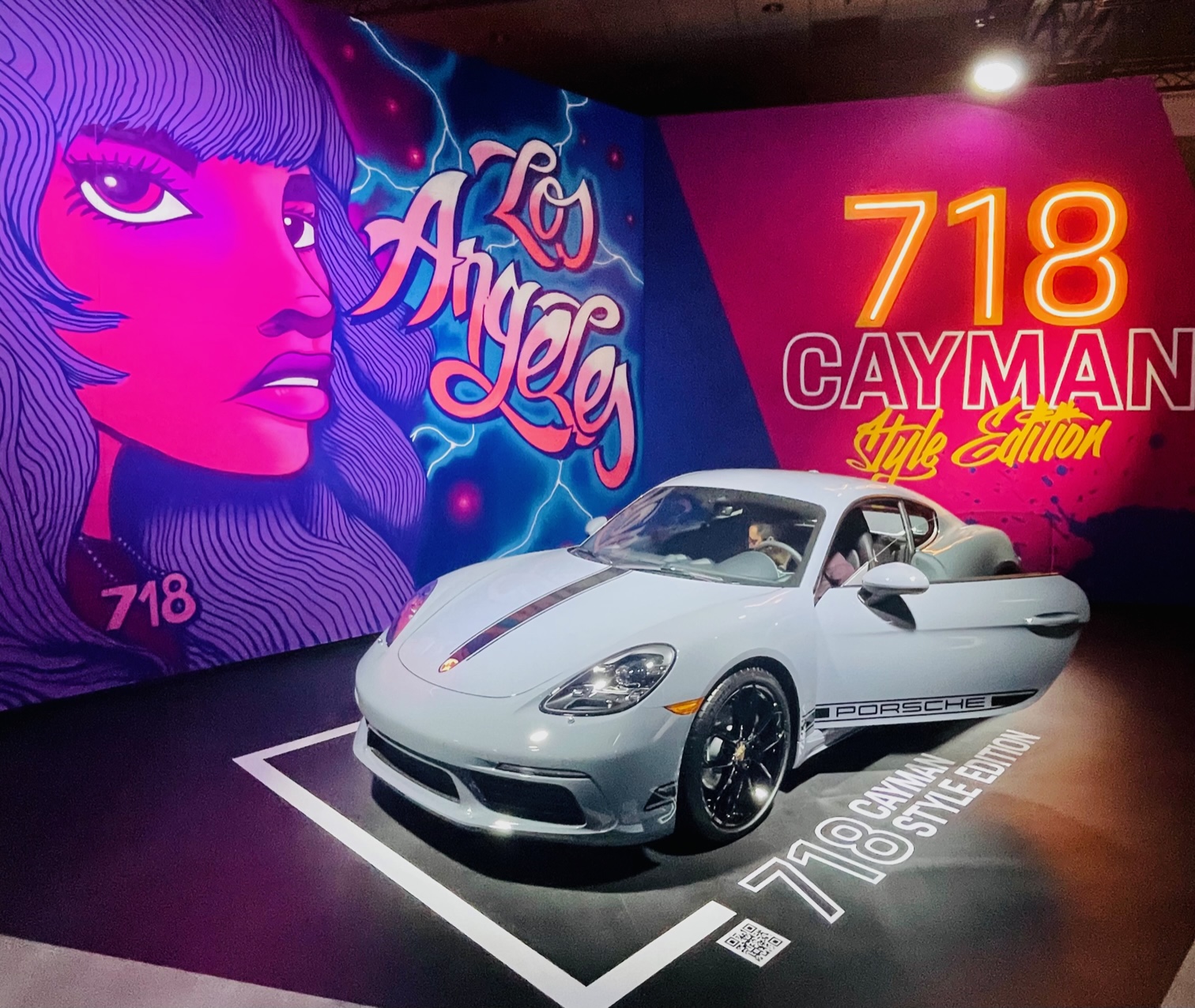 In the Porsche Hall be sure to check out the 2022 Porsche 718 Cayman Style Edition. It's low, wide and sleek with a sporty edge. 
Also at this exhibit is the Sportmade 911 Dakar, a comfortable off-road and highway sports car. Limited to just 2,500 units, the exclusive model evokes the first overall victory by Porsche in the 1984 Paris-Dakar Rally, which was simultaneously the beginning of the all-wheel drive in the Porsche 911. This new 911 Dakar is also offered with an optional Rally Design Package, reminiscent of that iconic winning car.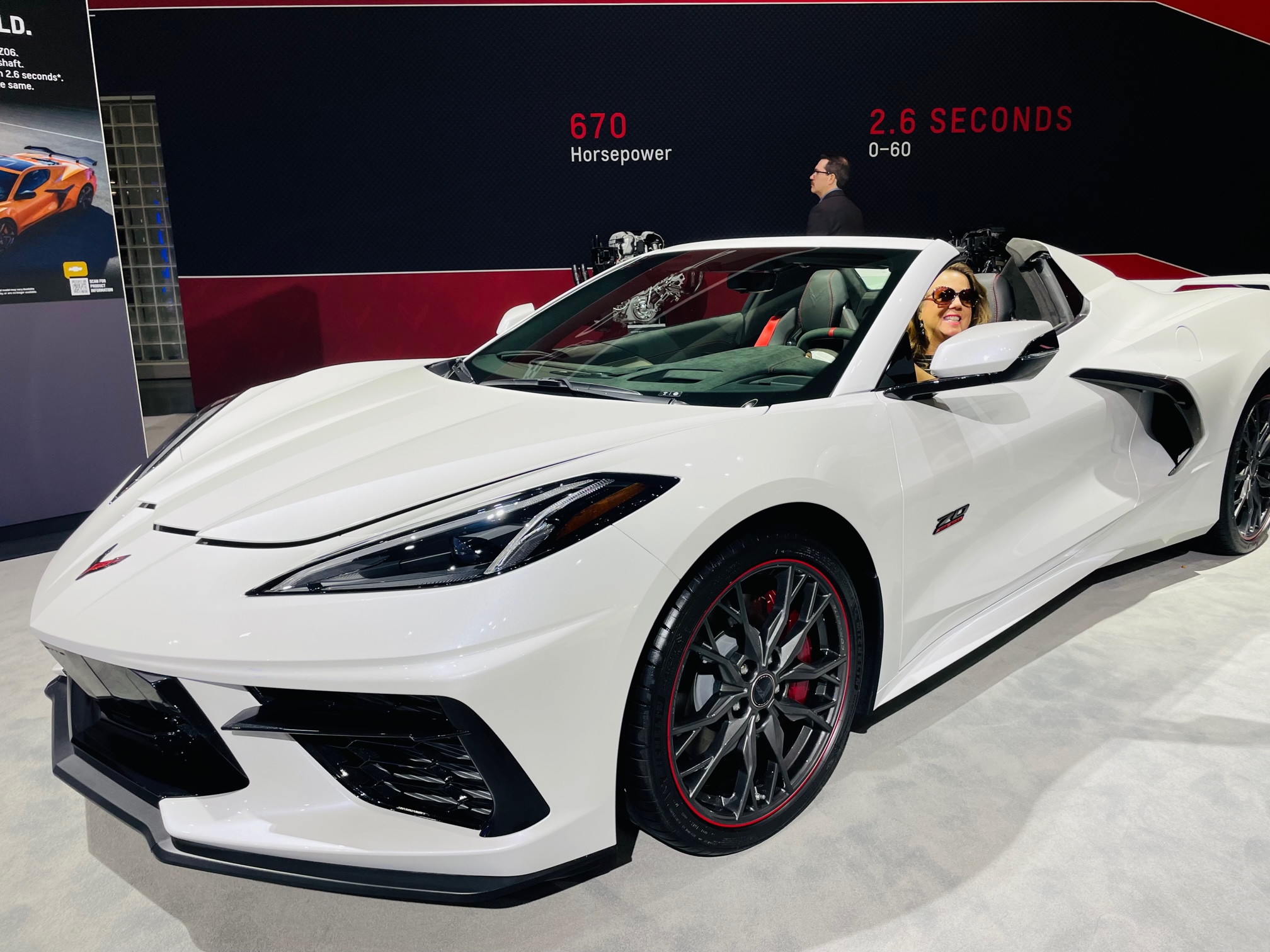 Photo by Rick White
Exciting drifting demos with professional drivers in Formula Drift cars roll into town on Friday, November 25, and Saturday, November 26, while NASCAR and Acura Grand Prix of Long Beach will bring the excitement of racing into Downtown LA every day of the show.
Defensive driving demonstrations from B.R.A.K.E.S., a leader in teen driver safety instruction, will be on site Friday, November 18 thru Wednesday, November 23.
There are also plenty of activities for kids and families, from scavenger hunts on the LA Car Show APP, to pet adoptions, goats at EV-Go, celebrity and sports autograph signings, luxury ride-ons, and hard-to-find collectibles.
Tickets are available now. Purchase Early Bird Entry, All Day, Group or a two-hour VIP Tour. The show opens daily at 9 a.m.



[ad_2]

Source link