[ad_1]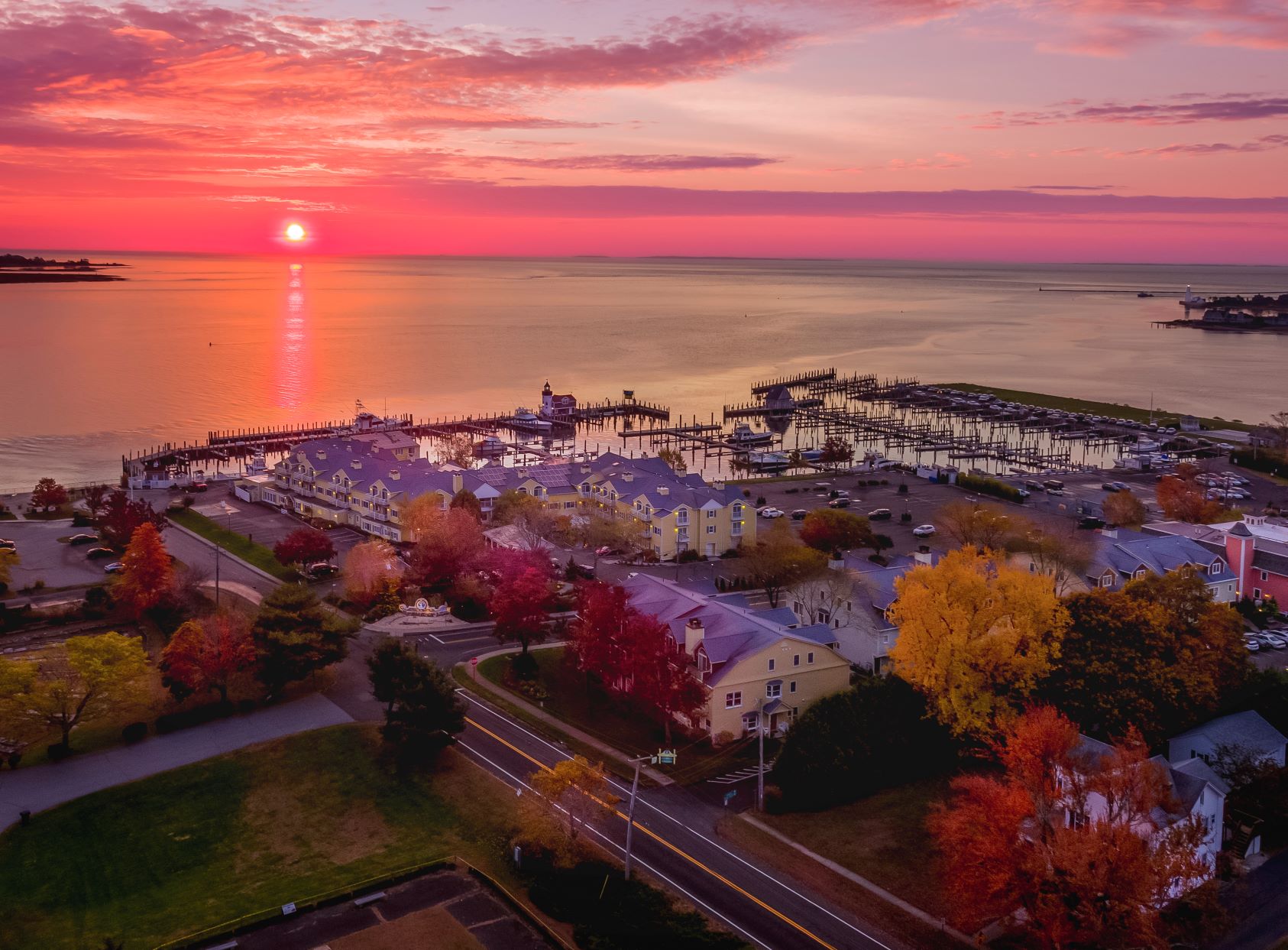 Courtesy of Saybrook Point Resort & Marina
No matter what time of year it is, there is nothing quite like a waterfront getaway in New England, but it becomes an exceptional experience when luxurious accommodations are accompanied by sea-to-table dining. That's just what Saybrook Point Resort & Marina offers.
Located where the Connecticut River meets the Long Island Sound, the boutique property offers just 80 guest rooms located in the main hotel so you truly get to enjoy personalized service. From the front desk team greeting our English bulldog in tow to the attentive restaurant staff, each member seemed focused on ensuring a wonderful stay.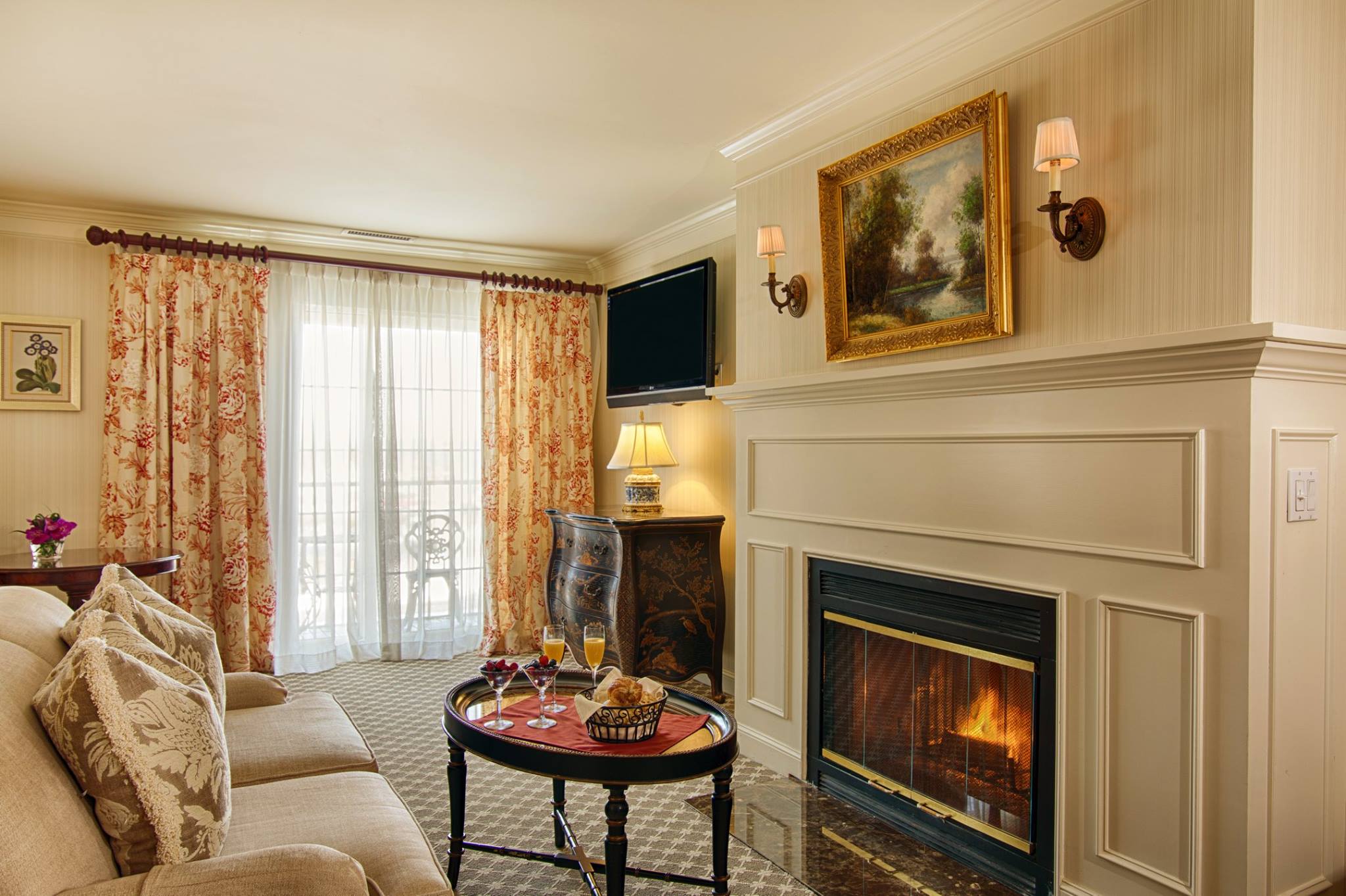 Courtesy of Saybrook Point Resort & Marina
We stayed in the pet friendly Stoney Creek Suite, a gorgeous one-bedroom suite with European pillow-top king bed, and separate living area with working wood-burning fireplace. (Just call down and they will have a Duraflame log sent up to your room).
Right off the bedroom, there is a slider that opens up to magnificent marina views. Sunrise and sunsets are simply spectacular here and best enjoyed from the front row terrace seat.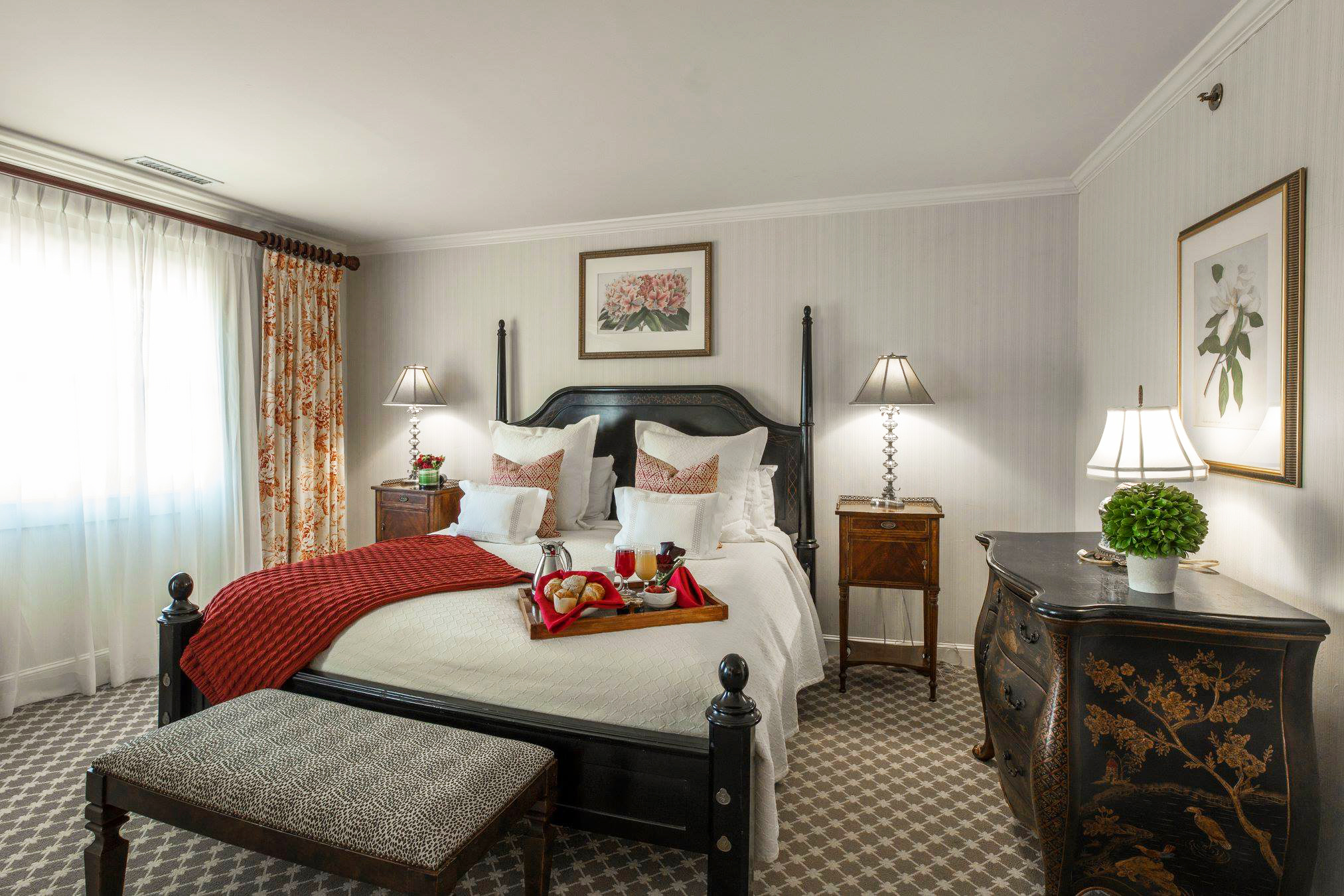 Courtesy of Saybrook Point Resort & Marina
In addition to the main hotel, there are two Italianate guesthouses known as Three Stories and Tall Tales. Three Stories offers eight bedrooms and common areas that include the kitchen, TV lounge, game room and rooftop deck. Tall Tales has six bedrooms and shares a dining room, kitchen, game room with billiards. There is also a backyard bocce court here.
If you are looking to enjoy an extended stay, be sure to check out their two-story Villas that feature two bedrooms and two full bathrooms, or the three-bedroom South Cove Cottage designed to accommodate up to six guests.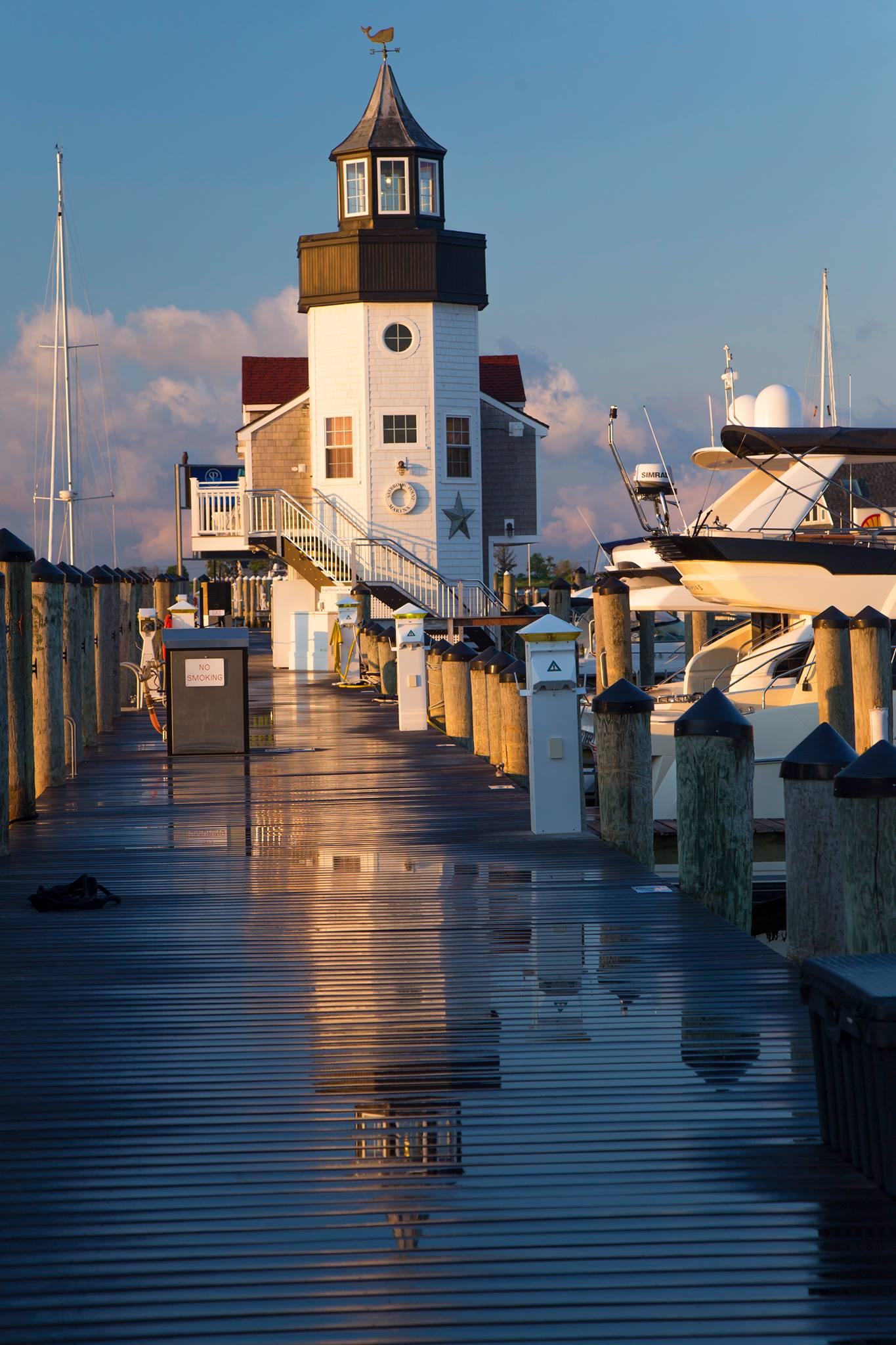 Courtesy of Saybrook Point Resort & Marina
For an unforgettable stay, you won't want to miss the Lighthouse Suite. This exclusive accommodation is tucked away at the end of the marina dock, offering panoramic views of both the Long Island Sound and the Connecticut River. The 900-square-foot suite features a living room, separate dining area, kitchenette, bedroom and full bathroom. You can take in waterfront views from the private balcony, which also provides an ideal spot for morning coffee or an after-dinner nightcap.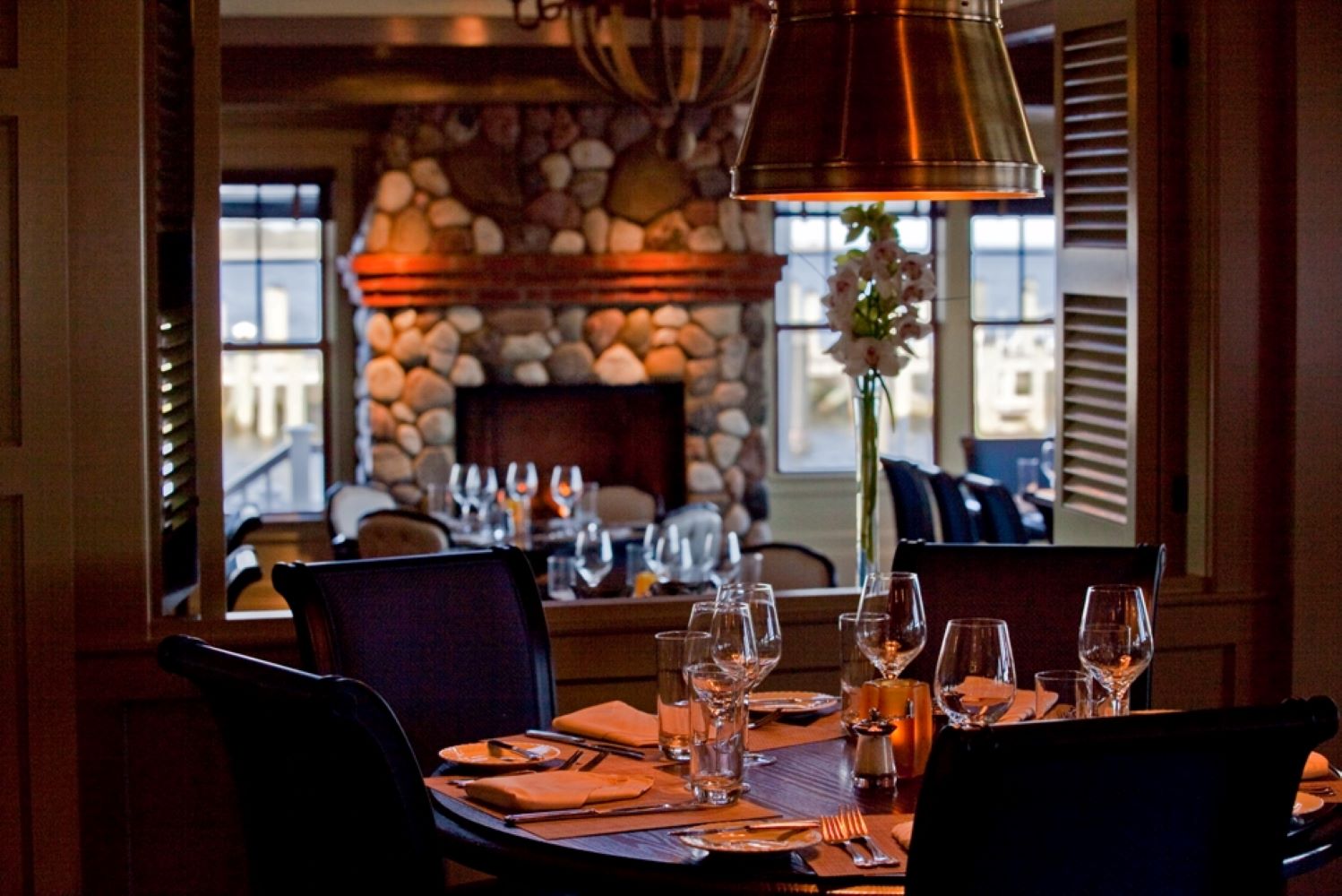 Courtesy of Saybrook Point Resort & Marina
Speaking of dinner, a stay at Saybrook Point Resort & Marina would be remiss without visiting their on-site restaurant, Fresh Salt. Whether you come here during the warmer months to enjoy al fresco dining or cozy up during the winter months by the indoor fireplace, the restaurant offers some of the best sea-to-table dining in New England. We enjoyed breakfast, lunch and dinner here during our stay.
For breakfast, they offer a creative selection of specialties, including cheesecake French toast, a breakfast skillet, and smoked salmon-avocado Benedict. Lunch standouts feature cioppino filled with shrimp, scallops, calamari, mussels and swordfish; and Ancho Chile glazed North Atlantic salmon filet. 
For dinner, start off with the Italian squash and autumn squash meatballs topped with a parmesan cream sauce; or tuna triangles filled with tuna tartare accompanied by Ponzu sauce for dipping. The pan seared swordfish steak was the declared winner of our table set atop a delicious squash risotto with sage, leeks and a savory red wine reduction. The 14-ounce ribeye was prepared to our medium rare liking, complemented by a side of roasted carrots and a crispy potato cake set atop a tasty red wine demi-glace. The bustling Choo Choo Lounge, their newest addition off the lobby, is a great spot to enjoy a nightcap.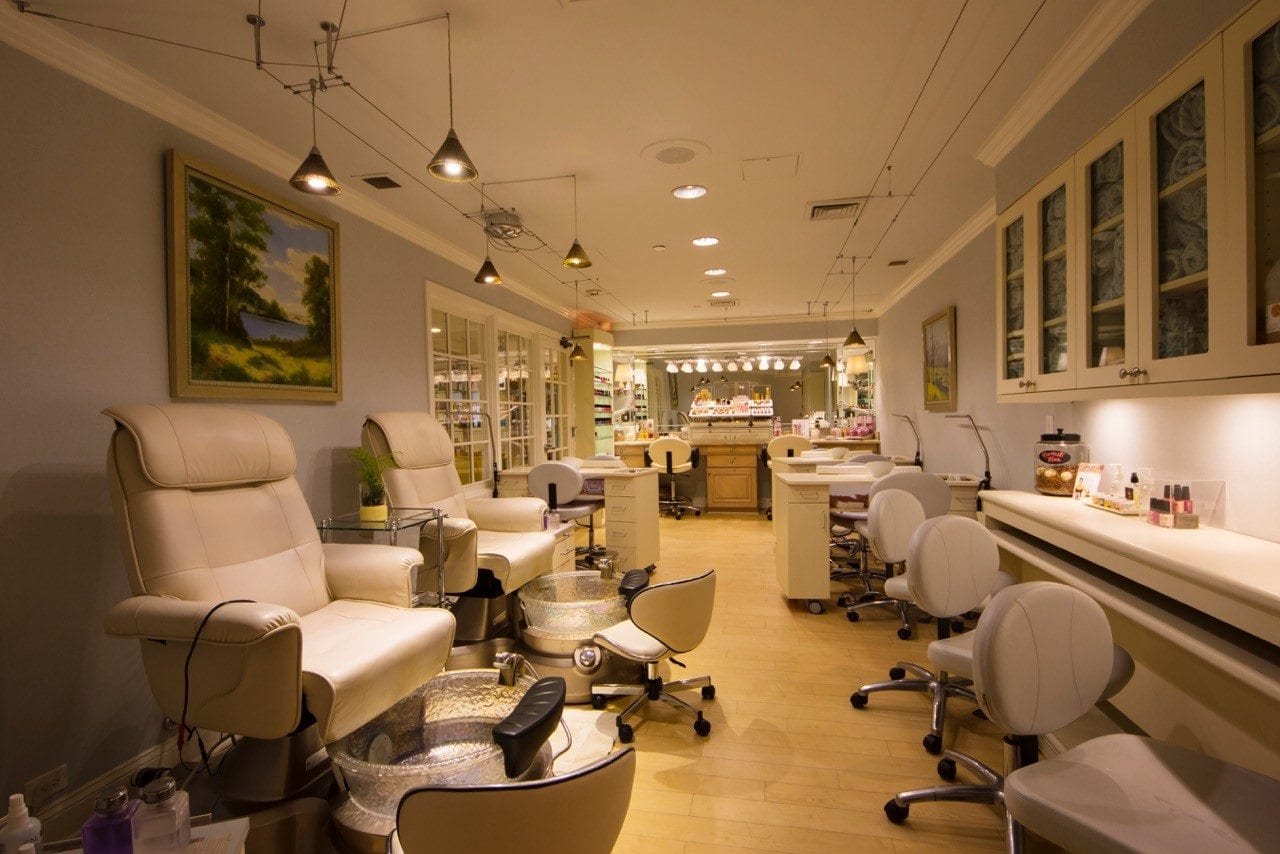 Courtesy of Saybrook Point Resort & Marina
There is no better way to relax and unwind than with a visit to The Spa. After 50 minutes, the Detox Deep Tissue Massage left us feeling relaxed and rejuvenated. During the treatment, a self-heating marine mineral mousse is applied to the spinal column to aid in the elimination of toxins. They also offer a selection of other luxurious body treatments from scrubs, wraps and polishes to facials, and waxing along with manicures and pedicures.
Be sure to see the Front Desk for access to one of the complimentary bikes to take in the scenery of Old Saybrook. You can enjoy a two-mile loop around Fort Monument Park or take a more adventurous ride along the waterfront. The public nine-hole Fernwick Golf Course is just a 15-minute walk away from the property. There is also shopping along Old Saybrook's Main Street which is just two miles away that also features quaint cafés and specialty shops. The property offers complimentary shuttle service to Main Street.
Saybrook Point Resort & Marina is located at 2 Bridge Street in Old Saybrook, Connecticut.



[ad_2]

Source link