[ad_1]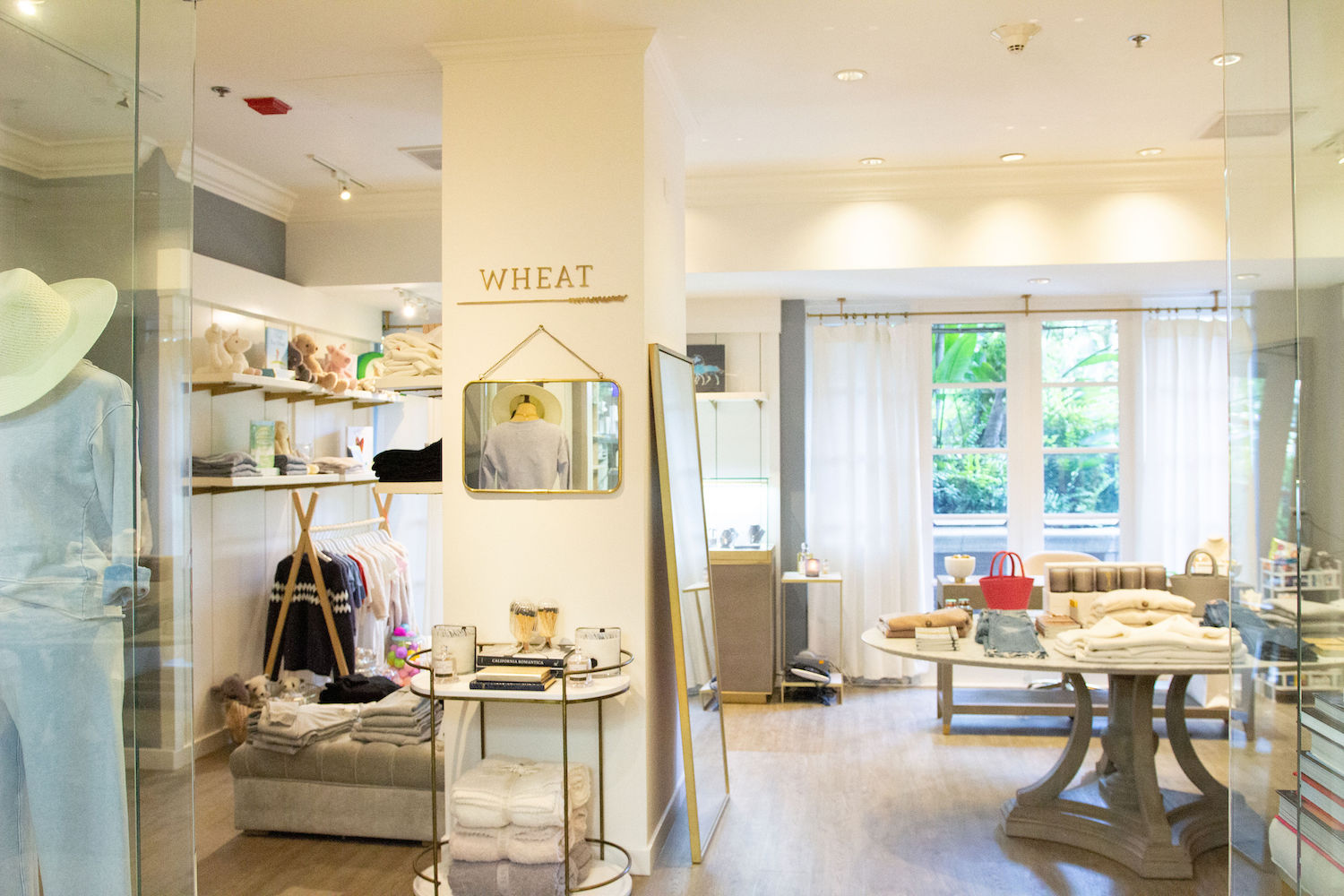 Founded in Los Angeles in 2017 by Molly Shaheen and her husband, actor Huw Collins, WHEAT is an elevated lifestyle brand offering curated collections of casual luxury essentials. And what better spotlight for such stylish wear than within some of the world's most luxurious resorts? WHEAT retail boutiques are located at hotels such as Four Seasons Anguilla, the Spa at Four Seasons Los Angeles, and at Hotel Casa Del Mar.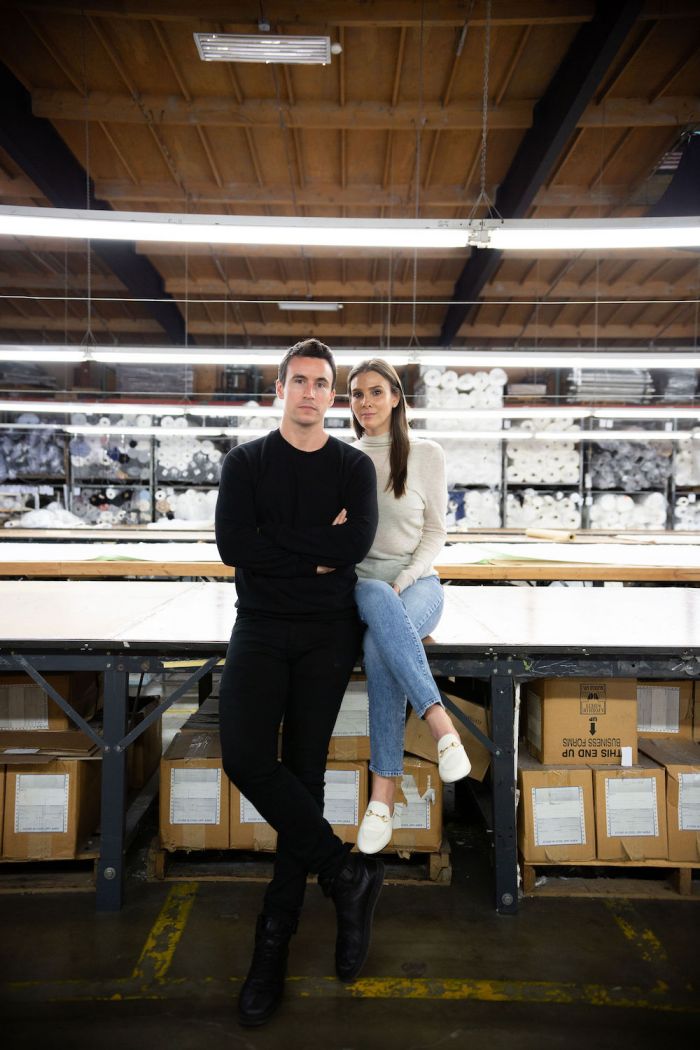 WHEAT founders Huw Collins & Molly Shaheen
WHEAT tailors its retail experiences to fit each resort's style-conscious, globetrotting clientele, providing a well-curated collection worthy of each destination, allowing guests the ability to shop while remaining on property. In addition, Molly and Huw have created their own clothing line, The Wheat Collection. Some favorite pieces include the Nashville Sweatshirt for women, an incredibly soft, perfectly fitted crewneck sweatshirt that pairs with the Los Angeles Jogger, creating a go-to monochromatic look. The Wheat Collection's ideal gentleman's set includes the Santa Monica Sweatshirt and the San Diego Sweatpants. This nod to the laidback Southern California lifestyle comes in navy, black, and heather gray and is produced with eco-friendly sustainability in mind, and easy-care practicality as standard.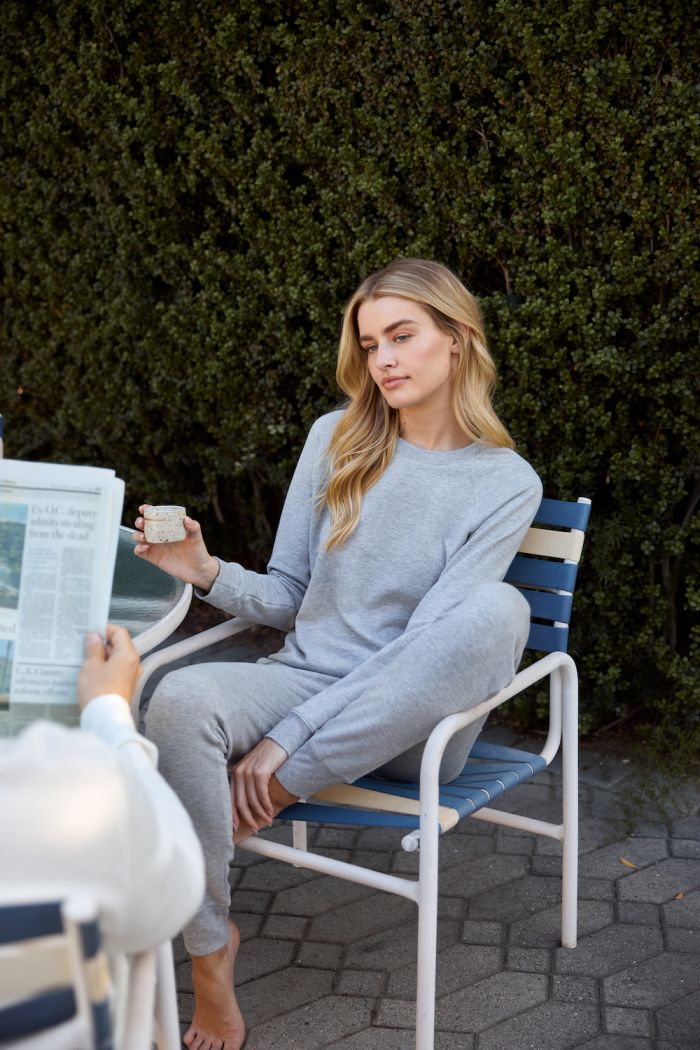 The Wheat Collection Nashville Sweatshirt and Los Angeles Jogger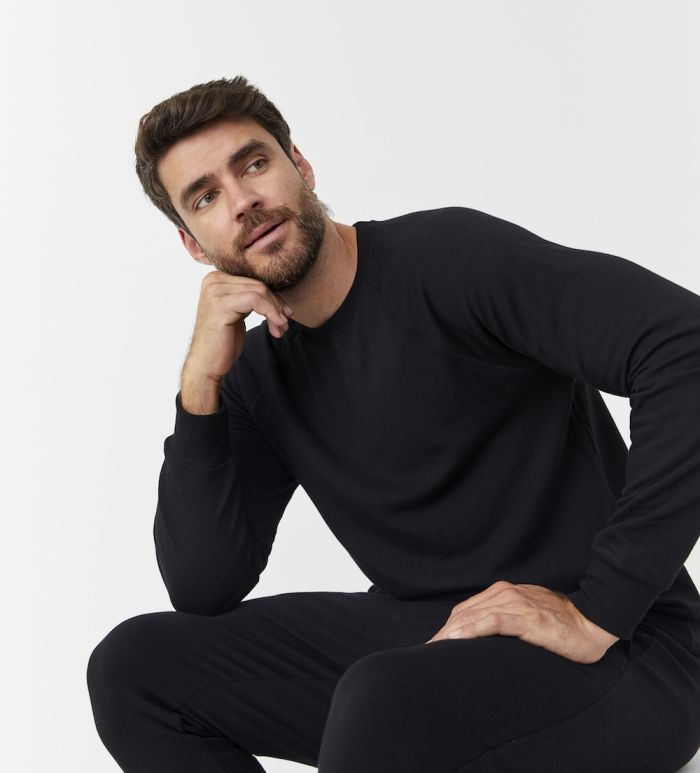 The Wheat Collection Santa Monica Sweatshirt and San Diego Sweatpants
Four Seasons Los Angeles and its Spa provided the first partnership between WHEAT and the hotel brand. Posh in every way, the resort harnesses the timeless glamour of Beverly Hills, and its WHEAT offerings follow suit. Resort-focused, with pops of color, breathable fabrications, and decadently soft pieces, the Four Seasons Los Angeles WHEAT boutique offerings are perfectly suited for post-spa treatment bliss. WHEAT at Four Seasons Anguilla comprises three generously apportioned spaces that are ideal for indulging retail desires. As one of the Caribbean's most highly rated resorts, Four Seasons Resort & Residences Anguilla boasts numerous high end restaurants, one of the best bars for sunset gazing, and varied activities for everyone in the family. At Hotel Casa Del Mar, perched majestically above Santa Monica's pristine beaches, WHEAT is adjacent to the Terrazza Lounge, and embraces an airy aesthetic inspired by California's effortlessly chic beach lifestyle.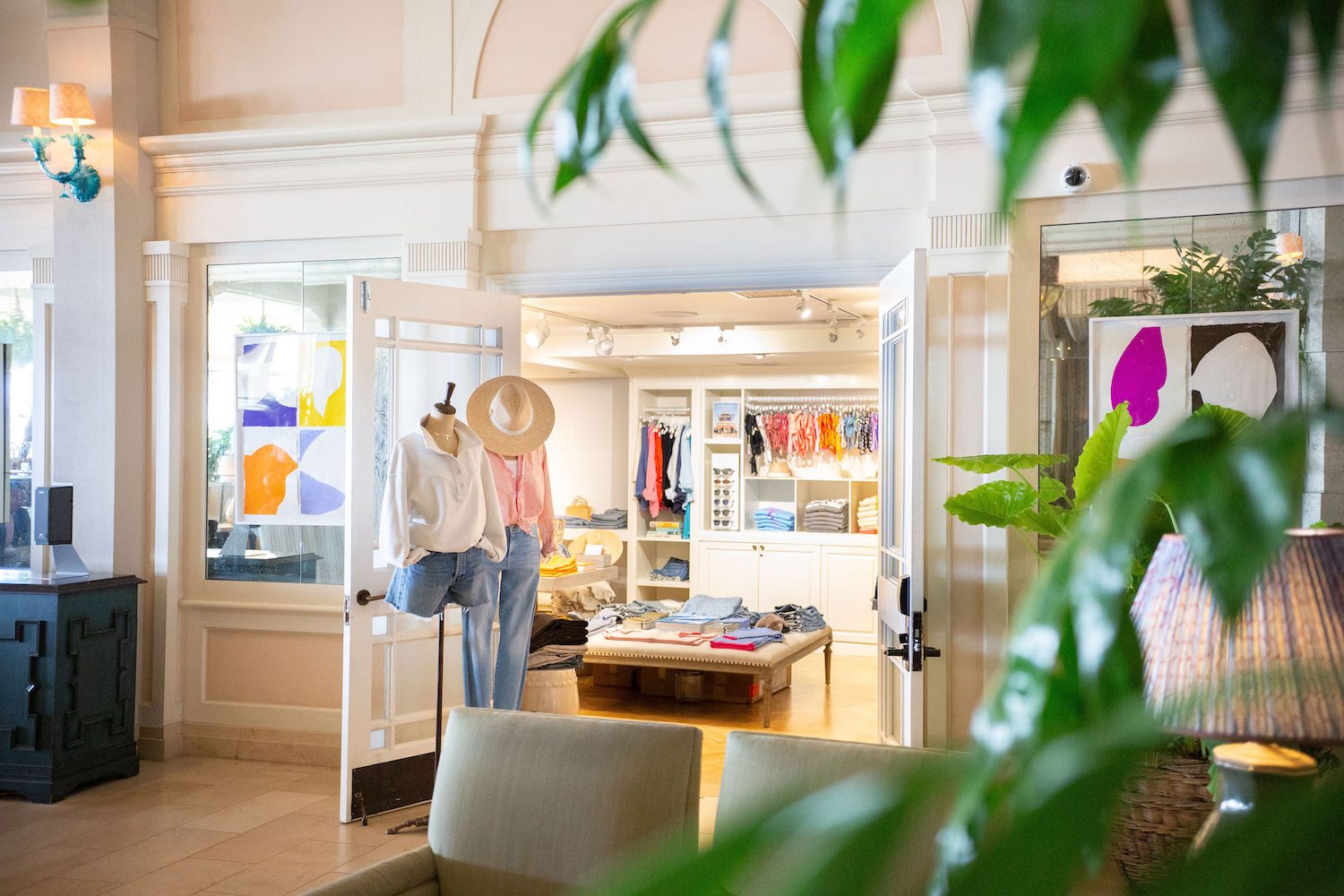 Molly and Huw (known for his villain role in Pretty Little Liars) mastermind all aspects of the Los Angeles-made The Wheat Collection, from concept and design to final production. The line complements the couples' own lifestyle and embodies their love for chic simplicity and casual luxury. They identify the WHEAT customer as uncompromising and one who prioritizes style as well as comfort. Offering the perfect destination-centered apparel collection was a natural step for the entrepreneurs who also conceived an essential oil-based candle and fragrance collection inspired by the magic of global destinations and the allure of adventure. WHEAT scents include north, south, east, west, and home.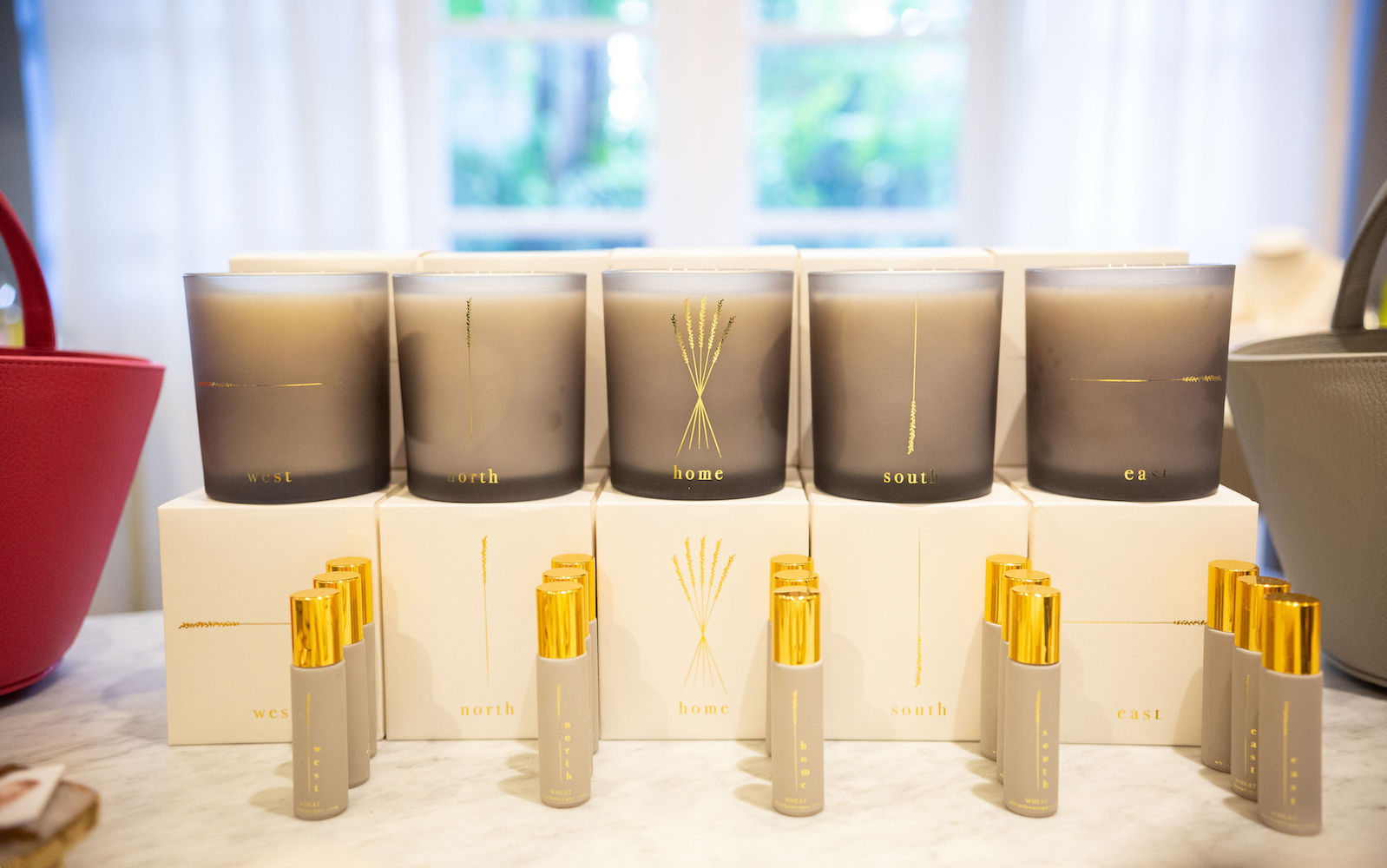 The Wheat Collection essential oil-based candles & fragrances
"We set out to develop retail spaces that would offer something unique and refined," said Molly. "All our WHEAT destinations are able to embody that essence of wanderlust in modern travelers, offering beautifully curated collections for our clients with each specific location in mind, underpinned by an enduring sense of casual luxury."
"Our team is dedicated to creating the feeling of approachable luxury, and this has been an important part of how we've grown." added Huw. "This all begins with the exceptional WHEAT team, a fantastic group of people determined to push the boundaries of what we do, poring over the fine details every single day to get things just right. Additionally, we are incredibly lucky to partner with so many great brands, ones that never compromise on quality or ethics. We intentionally offer quite a broad selection, ensuring there are a multitude of options without diminishing quality at any point. In doing so, we've managed to create genuinely unique, memorable WHEAT destinations for everyone to enjoy."
Photos courtesy of WHEAT and The Wheat Collection



[ad_2]

Source link