[ad_1]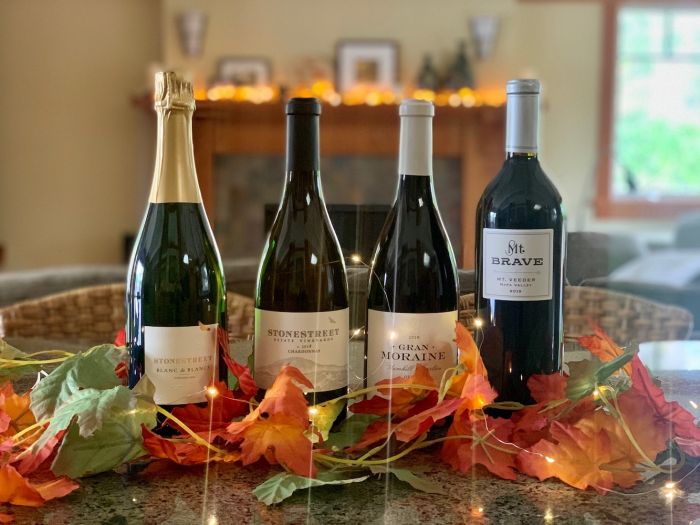 Photo by Fran Miller
With the holidays just around the corner, it's time to start thinking about celebratory meals and the libations that accompany such. As various family and friends are sure to gather, each with different beverage interests, here is an ideal wine line-up (wine-up?) sure to please any palate. From your wine geek uncle to your chardonnay-adoring mother-in-law, each of your guests will find something to love within this fabulous foursome.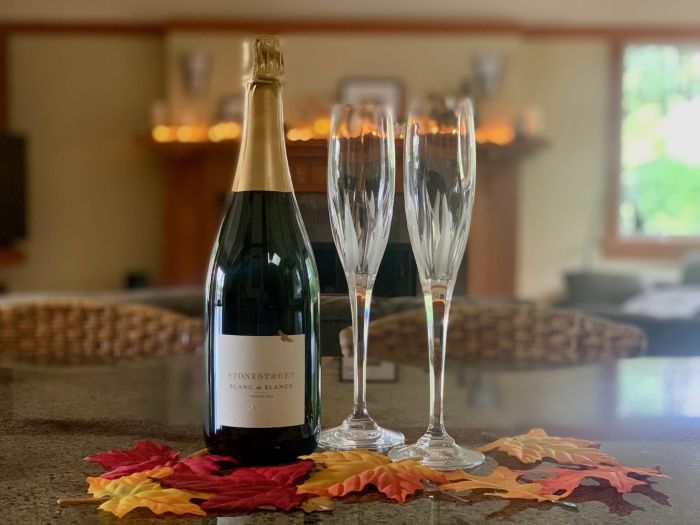 Stonestreet Blanc de Blancs. Photo by Fran Miller
Start the Evening with a Pop. Stonestreet 2014 Blanc de Blancs ($50) from Sonoma County's Alexander Valley is the perfect way to share a welcoming 'cheers' with your guests. This bottle is sure to impress and will help get the holiday party started with a bang (or a pop). 100% Chardonnay, and made in the 'methode traditionalle,' this lovely sparkler features lots of green apple goodness and razor sharp acid with notes of brioche.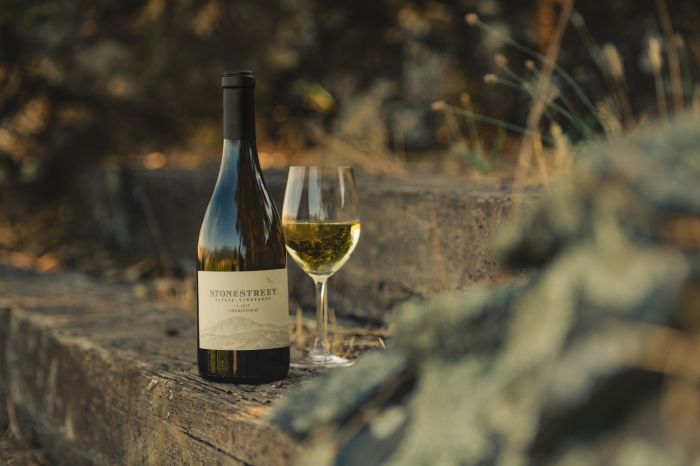 Stonestreet 2018 Estate Chardonnay. Photo courtesy of Stonestreet
A Chardonnay Fit For All Holiday Fare. Stonestreet 2018 Estate Chardonnay ($45), also from Alexander Valley,  provides the versatility to accompany any meal. This mountain expression of Chardonnay is blended with delicate precision, providing a balance of aromatic intrigue, texture, and structure. It displays notes of caramel apple and pineapple-upside-down cake paired with a subtle salinity. The rich and round palate is highlighted by the fresh tropical fruits and salted caramel. The focus and backbone of fresh acidity go great with green bean casserole, gravy-laden mashed potatoes, herb roasted turkey, or honey ham.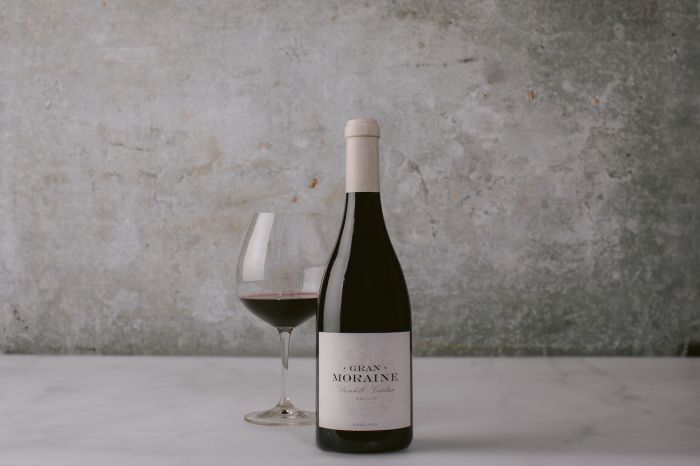 Gran Moraine 2019 Pinot Noir. Photo courtesy of Gran Moraine
A Perfect Pinot. Gran Moraine 2019 Pinot Noir ($50) from the Yamhill-Carlton sub-AVA in Willamette, Oregon is an ideal red accompaniment to rich, earthy foods like rib roast and Brussels sprouts. But it goes equally well with turkey and mashed potatoes. With aromas of soy, lilac, tamarind, Earl-grey tea, and blood orange, and flavors of tangerine, pomegranate, sassafras, saffron, pipe tobacco, spruce tips, and Himalayan blackberry, this multi-layered wine will please all the red lovers in your crew.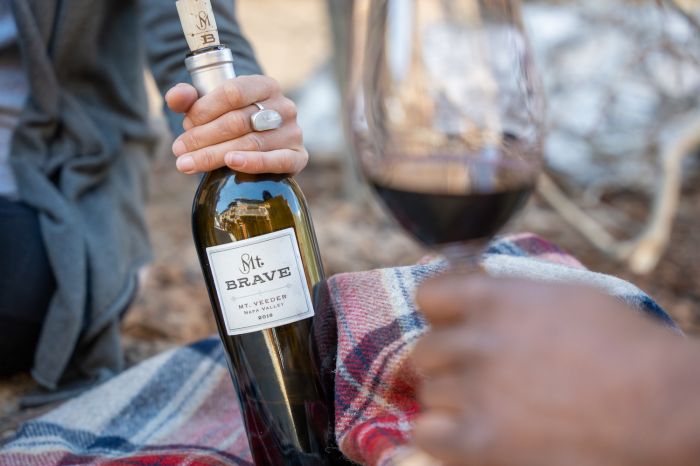 Mt. Brave 2019 Cabernet Franc. Photo courtesy of Mt. Brave
Something a Little Different. Mt. Brave 2019 Cabernet Franc ($95) from Mt. Veeder in Napa Valley, California is a statement wine – bold enough to hold its own against any holiday roast or buttery side dish, and sure to impress with its elegance and aromas of mulberry, Asian spice, black tea, and graphite. Cabernet Franc has been good-humoredly dubbed the "little sister or brother" to Cabernet Sauvignon, but there is nothing diminutive about this wine. Loaded with dense fruit and spice on the palate, it is full-bodied with beautifully balanced acidity and ripe, uber-fine tannins. 



[ad_2]

Source link