All of these games can be played with two people you care about.
When you play with friends or family, games are more fun. There's fun to be had whether you're working together on an epic campaign, messing around in a silly party game, or hurting your friends in a competitive game.
But most games have limits on how many people can play at once. Because of this, it can be hard to find games made for an odd number of players. For example, there aren't a lot of games for three people. Yes, four-player ones usually let three people play, but sometimes not having that fourth player can throw things off. The following titles are great for three people to enjoy together.
Outriders Game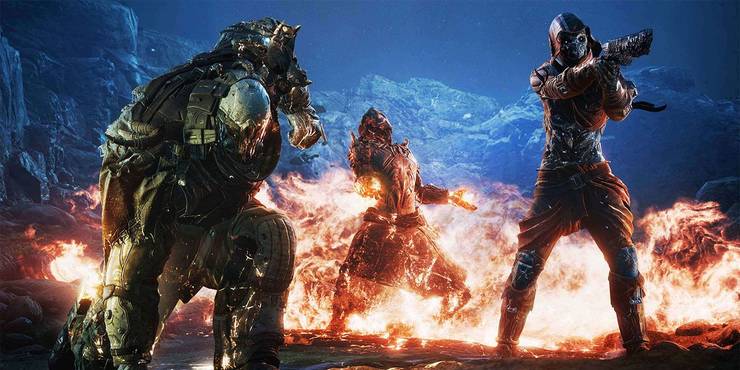 Outriders is a fun co-op game because it combines RPG elements with third-person shooter mechanics. At the beginning of the game, you make your own character and pick a class. Then you play an opening section before you can set up an online lobby to play with friends. From that point on, you can do the whole campaign with a friend.
The story of the game is about how people failed in their attempt to settle on a new planet. As the main group, it's up to you to figure out what went wrong. The story isn't the most interesting ever, but the game is fun to play.
Trine 2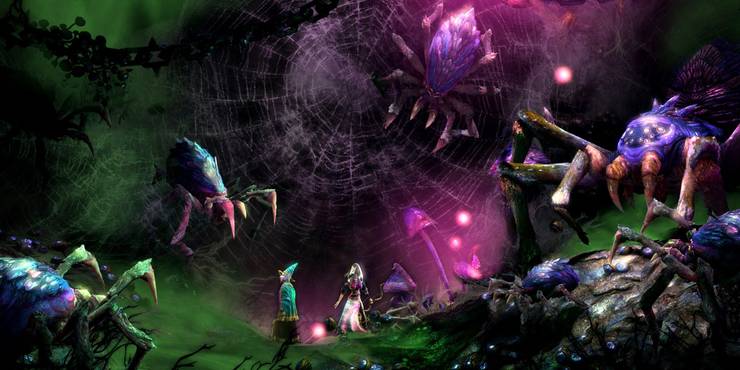 The people who made the Trine games are the best at making good games for three people to play together. After all, the series is known for its fun adventures for three players. Trine 2 might be the best puzzle-platforming game in the series. It has a wizard, a thief, and a knight as its main characters.
You can probably tell from the main characters that this book takes place in a fantasy world. At the beginning of the game, the main characters are taken to a beautiful place that looks like something out of a fairy tale. As them, you have to work together to solve all the puzzles and get through each area. You can do this in co-op either in person or online.
For The King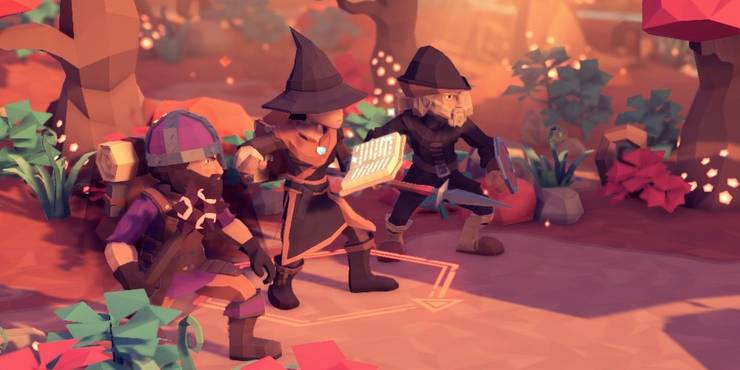 For The King is a lot like tabletop role-playing games in a lot of ways. First of all, you get to choose an adventure at the start of each session, just like you would in a real tabletop game. Also, there is a lot of chance in exploring and turn-based combat, just like when you throw dice.
But you don't have to like tabletop games to enjoy For The King. It's a fun and different RPG, and the art style is beautiful. Even though it seems simple at first glance, this title has a lot going on. You can play the game with people near you or on the Internet.
Stranger Of Paradise: Final Fantasy Origin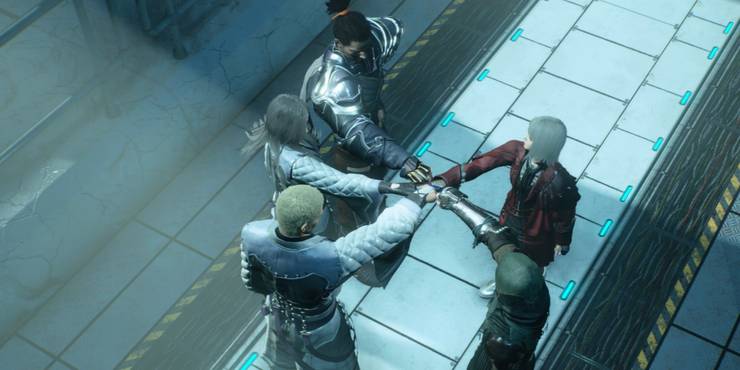 Even though Final Fantasy is mostly known as a single-player series, it does have a few games that can be played with other people. You can play this one online with two other people. You each take control of a different party member as you go on an adventure to stop the evil Chaos from making the world dark. But since this is Final Fantasy, things aren't quite that simple.
Along with having complicated stories, the series is known for having different ways of fighting. Team Ninja, which made Ninja Gaiden and Nioh, is making this action RPG. Stranger of Paradise is similar to Dark Souls and other games like it. This means there is a lot of dodging, attacking, and using powers. It's all a lot of fun, especially when you play with other people.
Tetris Effect: Connected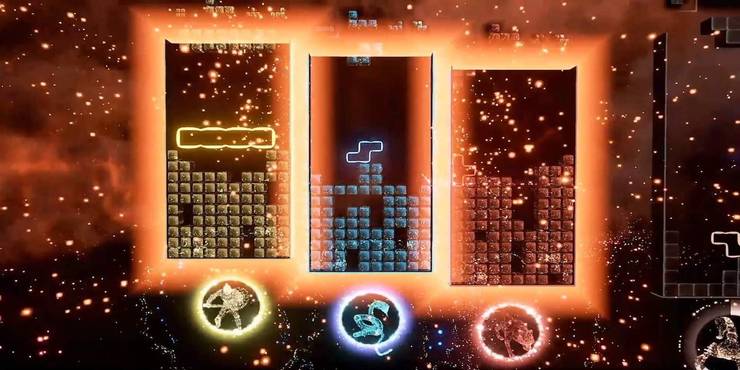 For a long time, Tetris was the equivalent of Solitaire in the video game world. This means that it was the perfect game for one person to play alone. In more recent games, like Tetris Effect: Connected, things have changed for the game that made it famous.
In the Connected mode of this game, you and two friends, either nearby or online, fight bosses together. Since this is Tetris, you don't go to war with them. Instead, you each play the classic Slope Game by yourself and try to keep your playing area from filling up with blocks before your opponent. During the battle, different specials happen to keep things interesting.
Gears 5
Since the first Gears game came out in 2006, the series has kept making some of the best cooperative shooters ever. During that time, the developers have always changed how many people can play in a campaign. Gears 5 lets up to three people play the story together in person or online. One of you has to be a robot, which means you have to play a supporting role.
You are stuck in the middle of a war between humans and a dangerous force called the Swarm. But that's not the only thing going on. The main character, Kait, also has her own problems. She has to look into her family's past to figure out how to solve them. It gives a very fun third-person shooter a very interesting story.
Apex Legends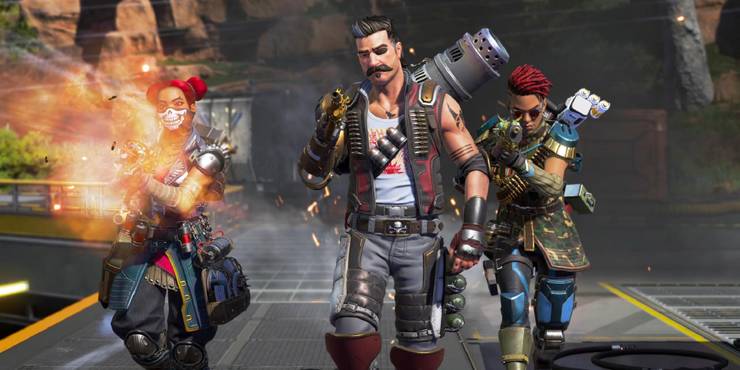 Battle royales are some of the most played games in the world right now. Apex Legends is one of the best and most well-known. It's also free-to-play, so if you like team-based FPS games, it's worth a shot.
In the main mode, you can put together a three-person team, choose which heroes you want to use, and land on the island that is the battleground. The goal after that is to find supplies and be the last team standing. Arenas is a little different because it's more like a normal 3v3 team deathmatch. No matter what mode you play, you can play with two other people online.