For families with young children and pets, a fence must surround the entire pool and meet specific criteria established by legislation. Walls can be cumbersome and obscure your view of your stunning swimming pool. An alternative to this is the installation of glass fencing, which is a more aesthetically attractive and secure environment for everyone but also provides substantial protection.
Both semi-frameless and frameless glass pool fencing complement today's aesthetic while keeping unwanted visitors out of your pool. In terms of appearance, glass pool fencing is both sleek and sophisticated. There are semi-frameless and frameless options for architect pool fencing. Glass pool fencing can also be extensively personalized based on your preferences and ideas.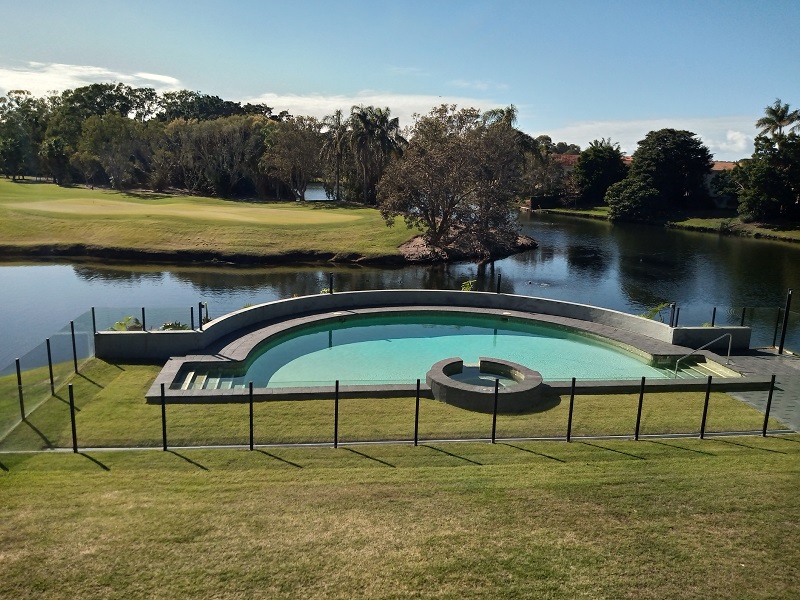 To answer that question, let's examine why you should use glass pool fencing.
Glass fences around swimming pools add an exceptional visual appeal to these spaces. Glass fencing is popular among pool owners because it provides unimpeded views from inside the home. Glass pool fencing not only adds value to your home with its sophisticated and contemporary aesthetic but also makes any space look more inviting.
Undoubtedly, glass fencing is the most modern option for protecting your pool area.
It adds to the aesthetic appeal of your home's pool area, raising the property's perceived value.
Glass fencing is the most long-lasting alternative because it can be set up once and last for decades with the necessary accessories and changes.
Glass fencing may be easily adapted to accommodate salt and chlorinated pool water. Thus, it does not necessitate a great deal of maintenance or upkeep.
You can implement choice-based, individualised schemes with this.
Glass fencing may last for decades with care.
If you have one in your backyard, a pool fence must be constructed around your swimming pool. Particularly if you have young children in your household, you should do this to reduce the risk of tragedy resulting from drowning. 
If you're looking for a pool fence, glass is your best bet, and here are five reasons.
Makes Swimming Pools Safer for Kids and pets
One of the most tragic aspects of the fact that drowning is a leading killer of children under 14 is that many of these tragic deaths occur in our neighborhoods. Good news: glass pool fencing is solid and powerful enough to safeguard youngsters and dogs even if you lose sight of them. The absence of footholds and anchor points makes it more difficult for children to scale glass barriers. 
It provides a clear look at the pool area.
The clear visibility of the pool area is a significant perk of installing a glass fence. You'll be able to keep an eye on your kids and pets and see what they're up to from meters away. Thanks to the glass fence surrounding your pool, you can quickly and easily run to their side if you observe something you don't like.
Increases Your Garden's Curb Appeal
A glass fence around your pool will do wonders for your landscaping. The reflected aspect of frameless fencing creates the illusion of a more expansive and open landscape. It also adds a resort-like atmosphere to your home, which is great if you're trying to modernise and enhance its visual appeal. 
Glass fencing around a pool requires minimal upkeep.
Easy upkeep and cleaning are two further benefits of a glass pool fence. Maintaining a pool's fencing doesn't need extensive work or extra funds. Regular cleanings with soap and water will keep your glass pool fencing in pristine condition for years to come.
The Security of a Frameless Glass Pool Fence
Safeguard your children from the risk of accidental drowning with durable and dependable pool fencing. You shouldn't feel constantly concerned for their safety whenever you see them playing or hanging out by the pool.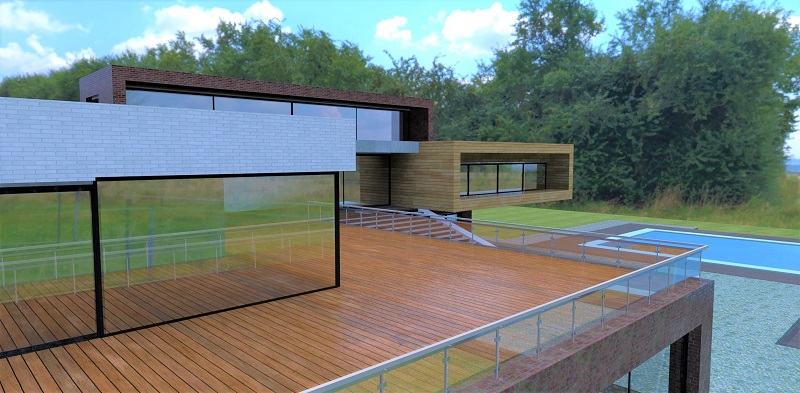 Conclusion 
The term "pool security" has been given a new name: pool fencing. Security has never before felt so promising. We use only the highest quality materials to construct our glass pool fences to withstand even the most extreme weather conditions. Glass fences are attractive because they require less maintenance. Complete see-through for days, maybe weeks, after a gentle wipe-off with some frothy water.