[ad_1]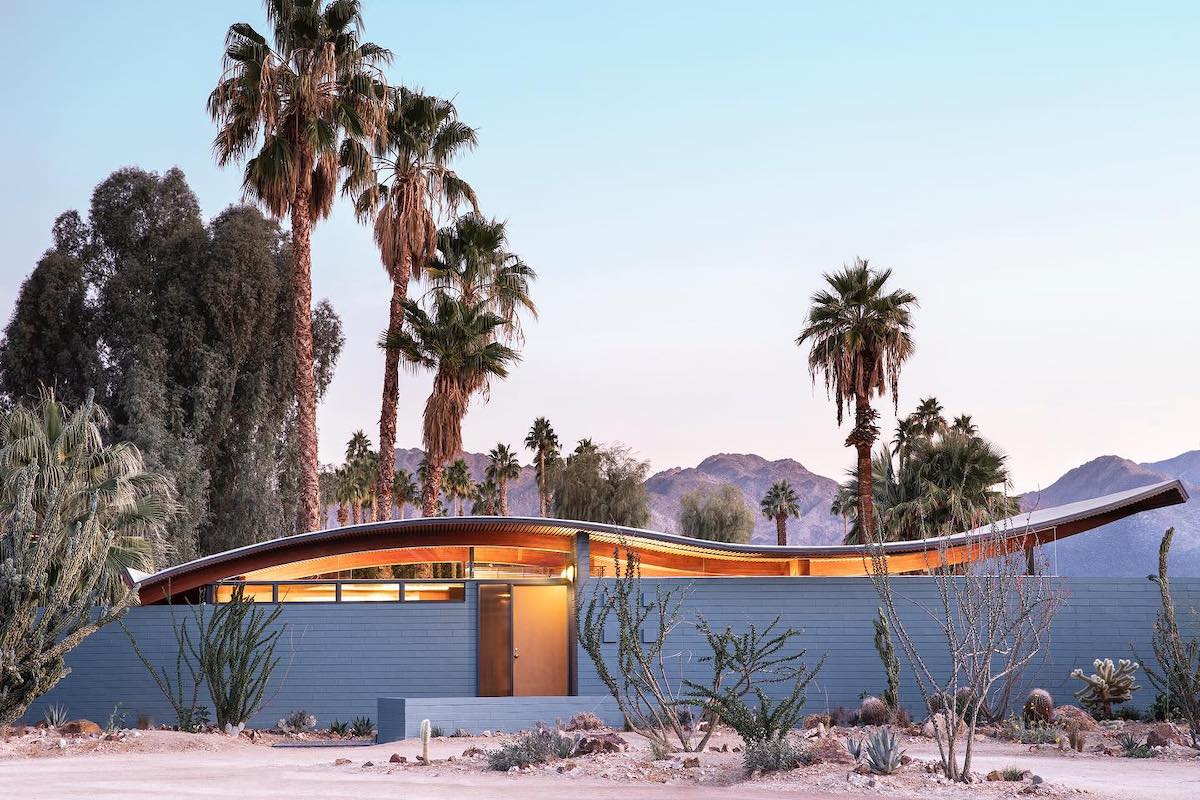 The Miles C. Bates "Wave' House
This week marks the start of a four-day "mini-Modernism Week" featuring over 50 events, including tours, talks, and parties in unique locations not normally open to the public. It also includes the Palm Springs Modernism Fall Show, including an opening night preview party on October 14 with a cocktail reception, live music, and an exclusive first chance to shop the show before it opens to the public. Here, are three standout picks from the schedule, plus a new museum and noteworthy art event for 2023 in Greater Palm Springs to look forward to.
Catch the Wave Tiki Cocktail Party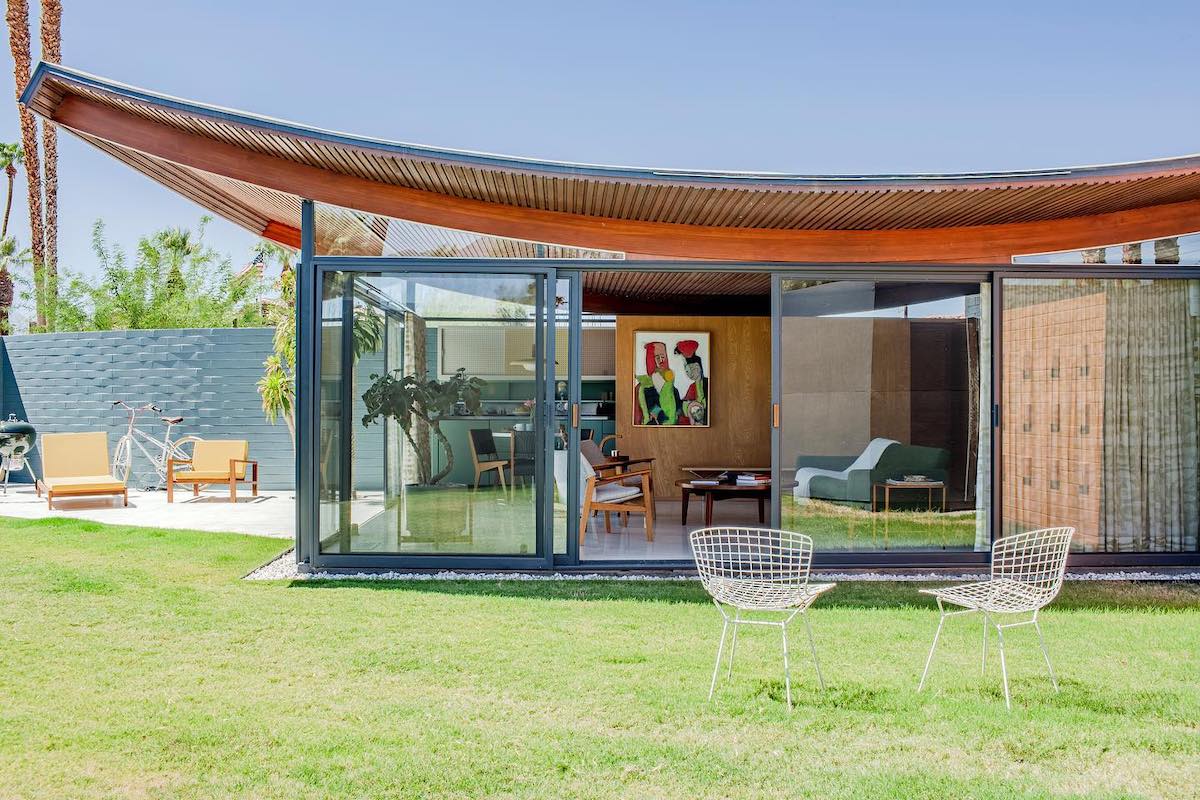 Kick off Modernism Week at the Catch the Wave Cocktail Party at the historic Miles C. Bates "Wave" House on October 13. Designed in 1954 by midcentury modern architect Walter S. White and completed in 1955 for American playboy and sculptor, Miles C. Bates the house became a social and artistic hub in the Coachella Valley. Listed on the National Register of Historic Places in 2018, its restoration was recognized by the California Preservation Foundation with a 2020 Preservation Design Award for Rehabilitation. Tickets are $150 with proceeds benefiting Joslyn Center programs and services. Cocktails and appetizers, an architecture talk by Christian Stayner, plus entertainment by The Joslyn Strummers ukulele band and DJ Modgirl will feature. Suggested attire is tropical or beach and there will be a complimentary valet. 73697 Santa Rosa Way, Palm Desert.
House of Tomorrow Home Tour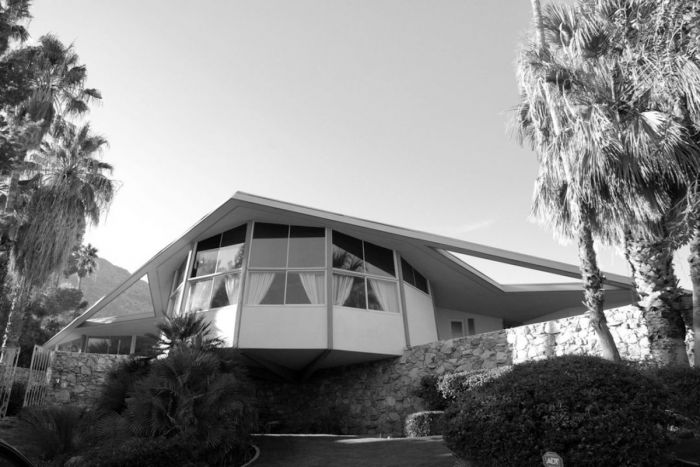 Be one of the first to see inside the newly renovated Alexander Estate in the House of Tomorrow Home Tour. Located in the historic Vista Las Palmas neighborhood, this iconic home was designed in 1960 by architect William Krisel for Helene and Robert Alexander of the Alexander Construction Company. Dubbed the "House of Tomorrow" by Look magazine in 1962 who profiled its futuristic design, including the spaceship-like dynamic winged roof line and lavish primary suite, plus the young couple living there at the time. The historic property is also widely known as the "Elvis Honeymoon Hideaway" after Elvis and Priscilla Presley honeymooned there in 1967. Priced at $125 per person, tickets to a small group twilight tour and cocktail reception are available at 4:30 p.m. on October 13, 14, and 16.
Tracy Turco's Modernism Museum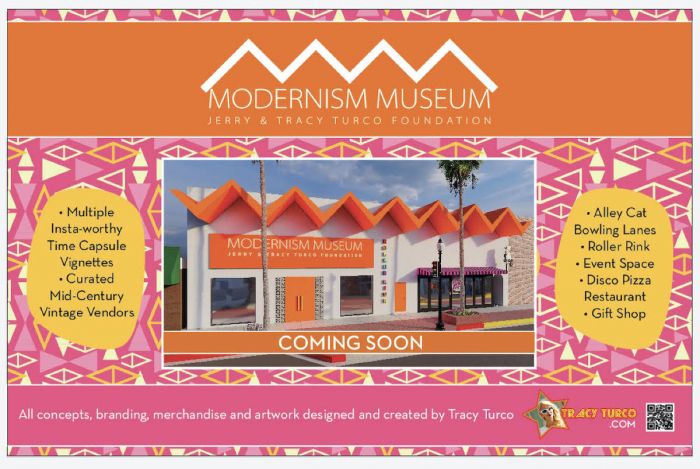 Artist, designer, hotelier, and style icon Tracy Turco is based in NYC and Palm Springs but chose the latter for her ode to all things mid-century modern. Slated to open on October 15, the Modernism Museum will highlight the best of the modernist era from the late 1950s to the early '70s along with plenty of Instagram-worthy photo displays. Turco plans for the museum to serve the community as a meeting point and venue to gather, socialize and share their combined passion for the era, with events centered around modernist living in a creative environment. Inside the 12,000 square-foot space, visitors will walk through a series of "vignettes" – from a 1950s beauty salon and 1960s living room to a rodeo room – as well as a pink heart shaped bathtub à la Jayne Mansfield. 2022 at 380 N. Palm Canyon.
The Lautner Compound Tour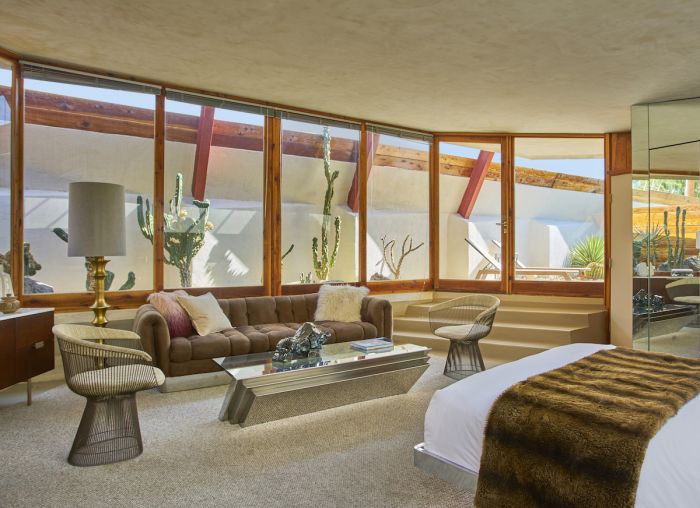 Participants of The Lautner Compound Tour will have the opportunity to explore famed American architect John Lautner's residential fourplex on Saturday, October 15. Built in 1947 and comprising a collection of three boutique properties masterfully restored and designed – The Lautner, The Park and The Ranch House – the owners have reintroduced this award-winning property as The Lautner Compound. One of Hollywood's most beloved architects, Lautner designed homes with powerful geometry and a strong sense of drama. Many were used in films, too, including Diamonds Are Forever, Pulp Fiction, The Big Lebowski, and A Single Man.
Desert X 2023
Desert X, the recurring site-specific, international art exhibition, announced its fourth edition Desert X 2023 Coachella Valley will be open to the public from March 4 to May 7, 2023 The organization has drawn a total audience of more than 1.25 million to its three previous exhibitions in the Coachella Valley and received critical acclaim and worldwide attention, including a spin-off at Alula in Saudi Arabia. In the meantime, you can still view works from previous exhibitions by Felipe Baeza, Serge Attukwei Clottey, Jeffrey Gibson, Armando Lerma and Christopher Myers.
Save the Date: Modernism Week 2023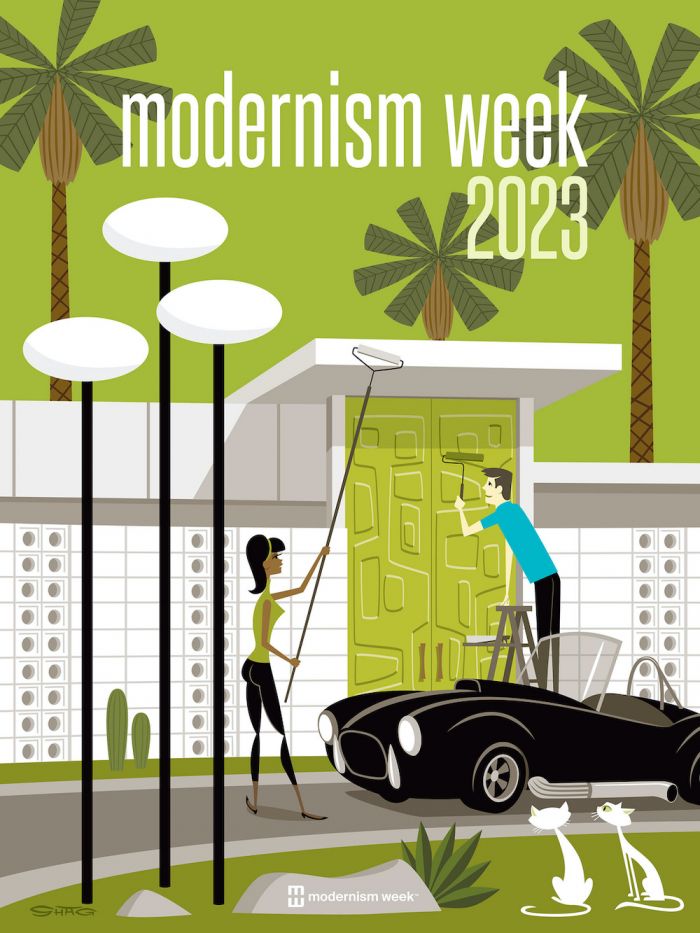 Modernism Week's 11-day festival will feature more than 350 events including the Palm Springs Modernism Show, CAMP, tours of iconic homes, and the popular Signature Home Tour on both weekends. Architectural walking, biking and double-decker bus tours, tours of the historic Annenberg Estate at Sunnylands, nightly parties, and a series of insightful talks at the Annenberg Theater and the CAMP theater will also feature. All events are open to the public, and many free or low cost. The 2023 schedule will be available October 25, 2022 and tickets go on sale Nov 1, 2022 at noon. Visit modernismweek.com for more information.



[ad_2]

Source link