[ad_1]

Coeur d'Alene Resort
Located on the sparkling waters of Lake Coeur d'Alene with the backdrop of forested mountains in northwestern Idaho, Coeur d'Alene Resort is a majestic getaway destination with a flurry of family-friendly activities for the winter season. Beyond its colorful art and cultural scene and outdoor adventure offerings, the resort will be offering a series of holiday centric celebrations:
25th Anniversary of the famed Coeur d'Alene Holiday Light Show
Experience the magic at Coeur d'Alene Resort's annual holiday extravaganza with more than 1.5 million lights! The Resort is transformed into an enchanted "Winter Wonderland" with over 20,000 lbs. of handmade holiday décor and 250 displays. Noteworthy lighted outdoor displays include a fire-breathing dragon, one of the world's largest floating Christmas trees and a 3,000-pound wreath. Interior decor includes over 50 trees, two nine-foot-tall nutcrackers, two life-sized Santas, 35 wreaths, 30 elves, 100 woodland creatures, 100 presents, 200 snowflakes, more than 800 feet of garland and more!
 Annual Lighting Ceremony (Friday, November 25)
The spectacular lake is lit with more than a million Christmas lights and a magnificent fireworks display. Festivities include a lighting ceremony parade, fireworks cruise, official ceremony and fireworks show.
Journey to the North Pole Cruises (November 15- January 2)
This cruise takes guests across Lake Coeur d'Alene to the "North Pole" where kids are greeted by name from Santa. Each North Pole visit culminates with a huge fireworks finale, and a 70-foot-tall floating Christmas tree animated to holiday music.
Resort Holiday Programming (Travolta Christmas Show: November 25- December 18)
Dickens Carolers spread holiday cheer with festive performances, an evening Fireside Story Time is held in the resort lobby, and the annual Travolta Christmas Show features a timeless holiday theater production by Ellen Travolta. Santa's Elves also deliver cookies and milk to guest rooms.
Igloo Dining (October 21- February 21st)
Indulge in frosty lake views and frostier cocktails from the warmth of Igloos on the Lake! Featuring luxurious interiors and cozy seating, these heated weatherproof Igloos are nestled on Whispers outdoor patio and boast breathtaking views of the Marina and Lake Coeur d'Alene.
Featuring 338 guest rooms and suites, Coeur d'Alene Resort offers accommodations across its Lake Tower, Park Tower, North Wing, Jaegar Suite and Hagadone Suite. As a four-season destination, the resort offers packages for each unique season as well as special experiences like its Eagle Cruise Package, designed to view the North American Bald Eagle in its natural habitat. Families can choose from the Santa's Magical Getaway package, Holiday Lights – Night on the Lake package, and more. To learn more about how to book your stay or a specific package at the resort, learn more here.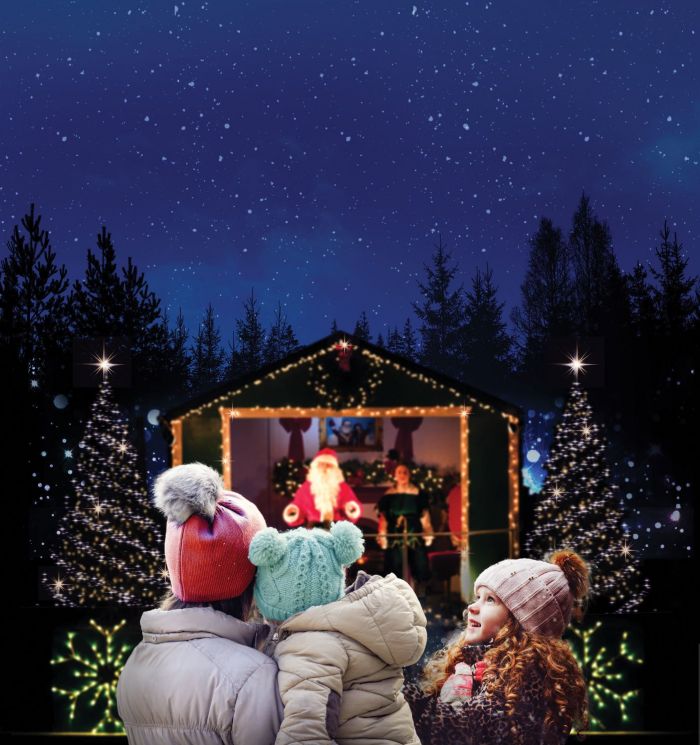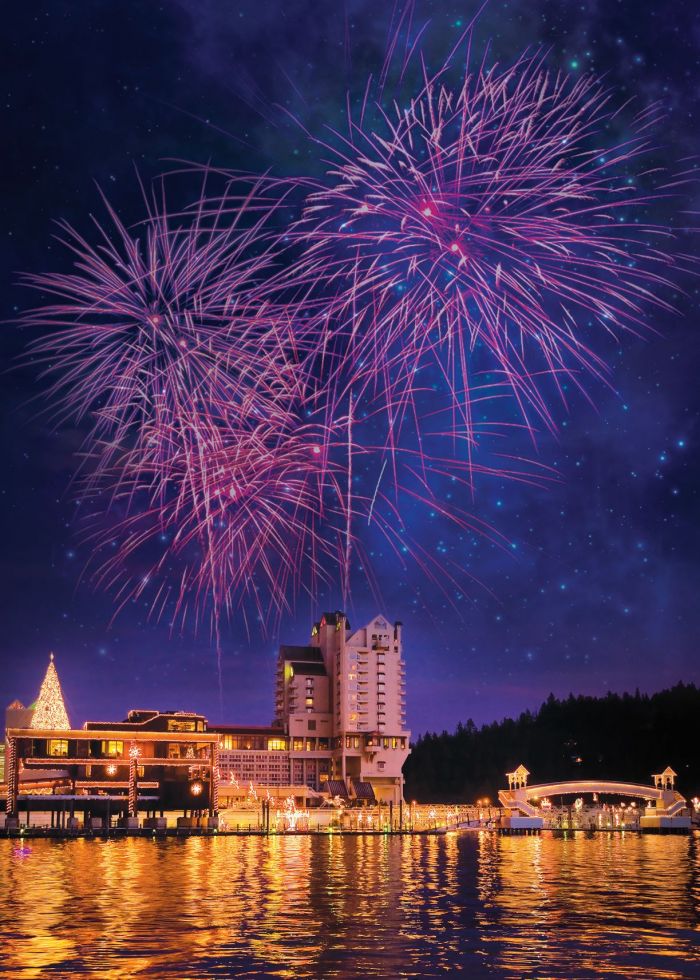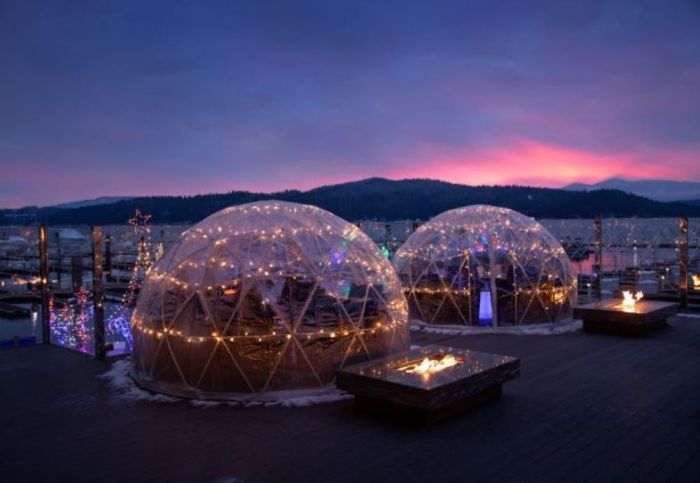 [ad_2]

Source link